News
In search of the 'next big thing'
The job of identifying young players with the potential to be future European Tour stars requires its own mix of talent and intuition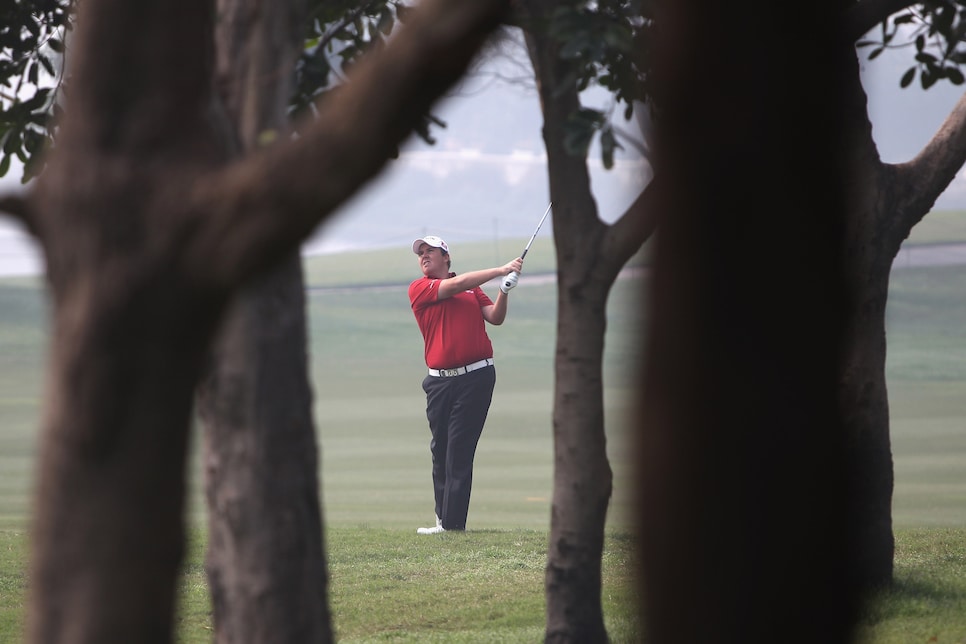 Out and about on the European and PGA tours, it is never difficult to spot Tommy Fleetwood. A winner in Abu Dhabi this year and runner-up at the WGC-Mexico Championship, the Englishman's lengthy locks and unshaven stubble give him the look of a 1970s rock musician. Before he unleashes his powerful swing, it's only the Nike swoosh on his hat, shirt, pants that reveal him to be a professional golfer.
Sartorially, Fleetwood has had an association with Nike since his early teens. Identified as a player of rich promise early in his amateur career, the now 26-year-old is one of the higher-profile products of a system that seeks to build long-term relationships with possible stars of the future.
At age 20, Fleetwood was already good enough to top the 2011 European Challenge Tour money list. Which was no surprise given that he was the No. 1 ranked amateur in the world when he turned professional, having been runner-up in the British Amateur in 2008, a Walker Cup player in 2009 and English Amateur champion in 2010.
All of which was achieved with a panache immediately obvious to all—"he was never afraid to take on any shot, no matter how risky or difficult," says one contemporary—and the flinty determination typical of his working-class North England roots. Add it up and Fleetwood's potential to compete at the highest level was clear from an early age.
Still, picking those who will realize that potential is no easy task. Golf history is littered with "can't miss" players who did miss and, conversely, those who turned out to be unlikely success stories.
"A high level of performance is obviously key in our decision-making," says Danny Denison, sports marketing field representative for Nike. "But every player is different. There isn't one formula we can follow. Personality is also part of the equation. We look for good ambassadors, which is why we spend so much time at the top amateur events. We need to know that they are going to work hard and progress. And I trust Raymond to have strong opinions on all of the above."
The "Raymond" to whom Denison refers is former European Tour player Raymond Russell. For the last 2½ years the 44-year-old Scot has been employed by Nike to pinpoint and recommend the sort of young up-and-comers the sportswear giant might support. In that role, he has become a familiar face at many of the highest-profile boys and amateur events across the British Isles and continental Europe.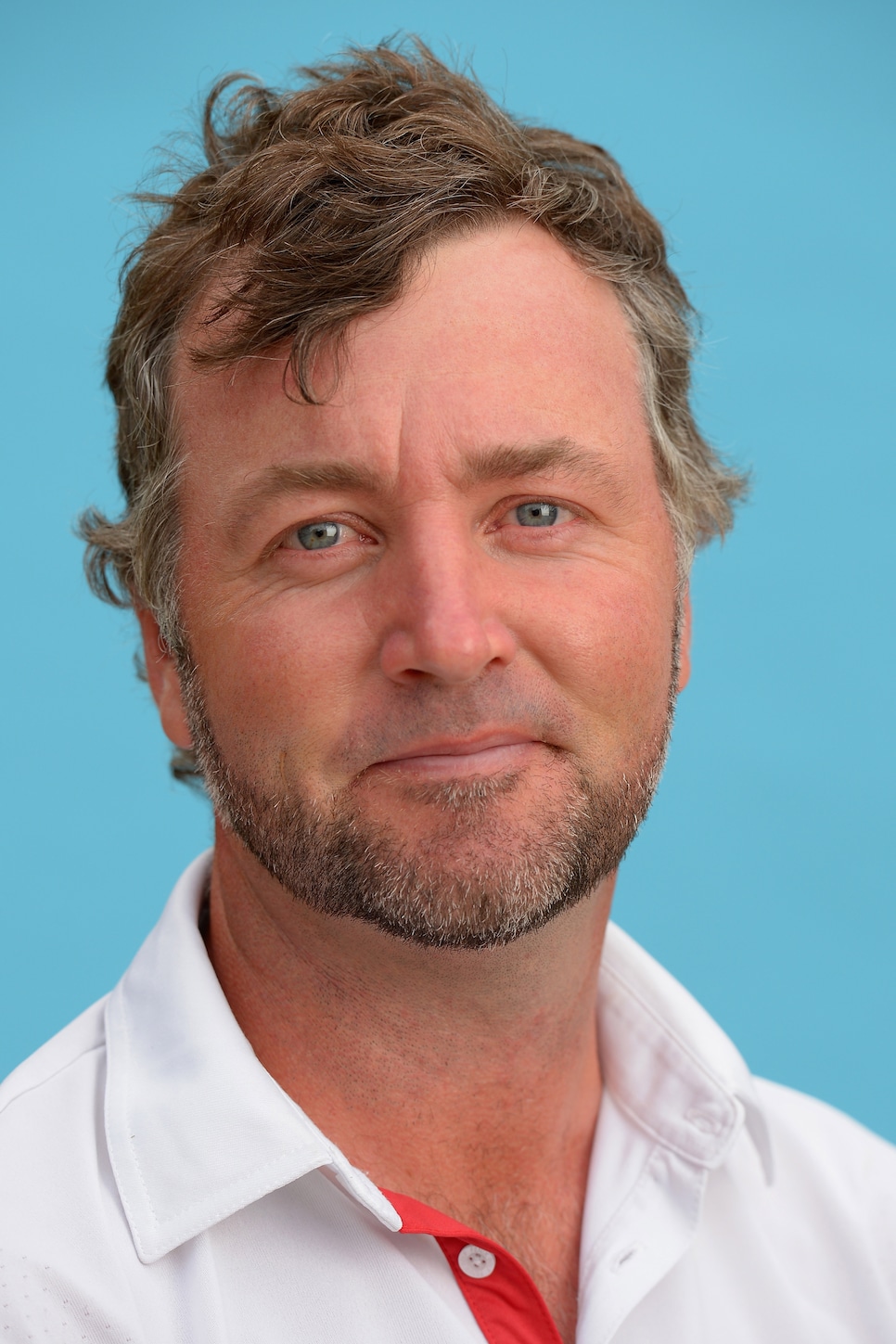 "Sourcing talent is my job description," says Russell, who won once on the European Tour and finished T-4 in the 1998 Open Championship at Royal Birkdale. "Ideally, we are looking for the next superstar."
Actually, spotting someone on that elevated level is the relatively easy part. Singling out players likely to reach the next rung down is trickier. But it can be done, if one knows where to look and what to look for.
Long before he guided the likes of Graeme McDowell, Darren Clarke, Louis Oosthuizen and Henrik Stenson to major championship victories, swing guru Pete Cowen had a gig as coach to the Irish Boys' squad. The standout player in the group, as every Golfing Union of Ireland official was quick to tell Cowen, was a lad by the name of Rory McIlroy. Even then, it was obvious to all that the Belfast boy had star quality.
At the end of his initial session with the squad, Cowen was asked for his thoughts. He confirmed what everyone already knew regarding the young Rory, but added that there was "another really good one out there." Pressed as to who that might be, Cowen said, "the little fat kid with the glasses." Today, that kid is better known as Shane Lowry, the man who led the 2016 U.S. Open at Oakmont with 18 holes to play.
"I actually like to see guys when they are playing average-to-bad. That's so much more revealing than watching them at the top of their games." —Raymond Russell
So there is a knack to identifying real talent at an early age, to untangling the mix of intangibles that ultimately meld together to create a proper golfer.
"The first thing I look for is a natural talent when it comes to ball-striking, irrespective of how good they are technically," says Cowen's teaching partner, Mike Walker, who works with former Masters champion Danny Willett and Ryder Cup player Matt Fitzpatrick. "If they have that, then the deviation in their ball-flight is typically a lot less than the norm.
"The really good ones also have something about their demeanor. They have an intensity and a determination. That manifests itself in different ways, but they all know they are on a path and don't really care what anyone else thinks. Those don't get too nervous on the course and are always trying to improve."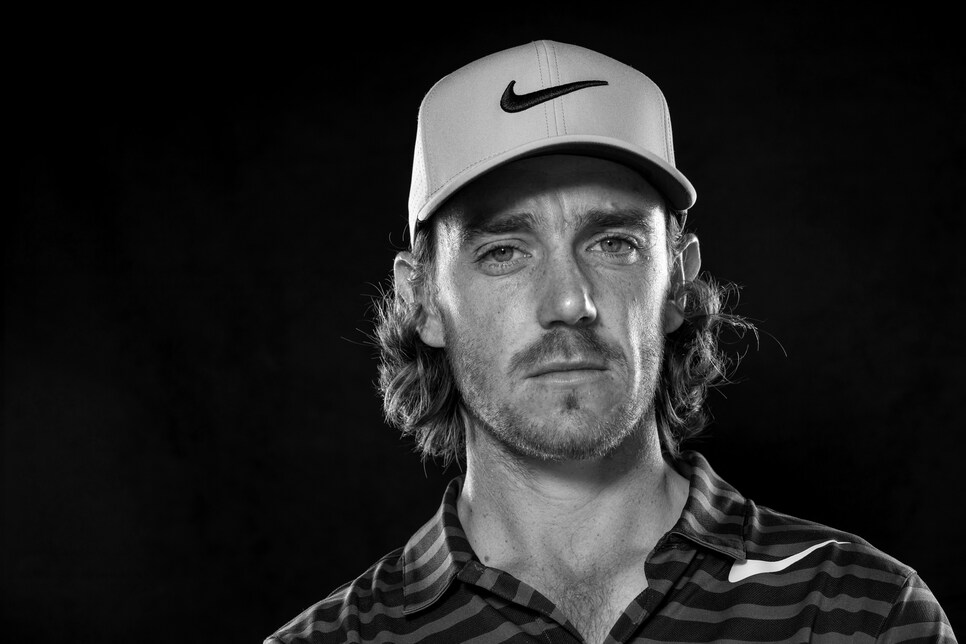 Finding those guys is rarely straightforward though, as Russell has discovered. In these ever-advancing technological times, there is enough uniformity in ball-striking proficiency that real superiority is not so easy to detect. With that in mind, the former Walker Cup player and 1996 Cannes Open champion has his own list of priorities.
"I actually like to see guys when they are playing average-to-bad," Russell says. "That's so much more revealing than watching them at the top of their games. But I try not to be too critical. These guys are young, and they make mistakes. I've often seen someone do something daft, then wondered why he did what he did. Then I remember I did the same things at the same age."
Strategy is another area of interest that Russell likes to focus on. "They can all hit the ball," he says. "So it's the little things that make the difference. You can tell so much about a player from his course management, where his misses end up, that sort of thing. I hear a lot about how far lads hit the ball. But I rarely hear that someone is a great putter, or that his wedge game is awesome. Just as it is in the pro game, the emphasis is always on distance.
"Having said that, I also like to see guys brave enough to hit a driver when that is the best option. Too often, youngsters think playing safe with an iron equals good thinking. But that isn't always the case. Sometimes, being aggressive is the higher percentage shot."
Other factors further complicate Russell's decision-making process, quite apart from the fact that he is often dealing with youngsters in their mid-teens. First, there is the amount of match play in the amateur game, a very different discipline from that which prospers in the pro ranks. Then there is the fact that elite amateur championships tend to be played on older, classic courses by the seaside, a far cry from the less-challenging tracks used to host many satellite-tour events. Will a lad who is successful in head-to-head contests on a windy and fast-running links be able to transfer successfully to a diet of predominantly parkland golf?
"I look at where lads are now with their games and how far I think they can go," Russell says. "How much better are they going to get? Can I see them reaching the top 50 in the world?
"Then I want to see how someone handles a tricky situation, or how they react to hitting a terrible shot. I look at scorecards and see runs of bogeys. That's a sure sign that temperament is an issue. On the other hand, I like to see guys who consistently score well in the final round of an event. That tells me there is something in them that can't really be taught. But which is a great thing to have."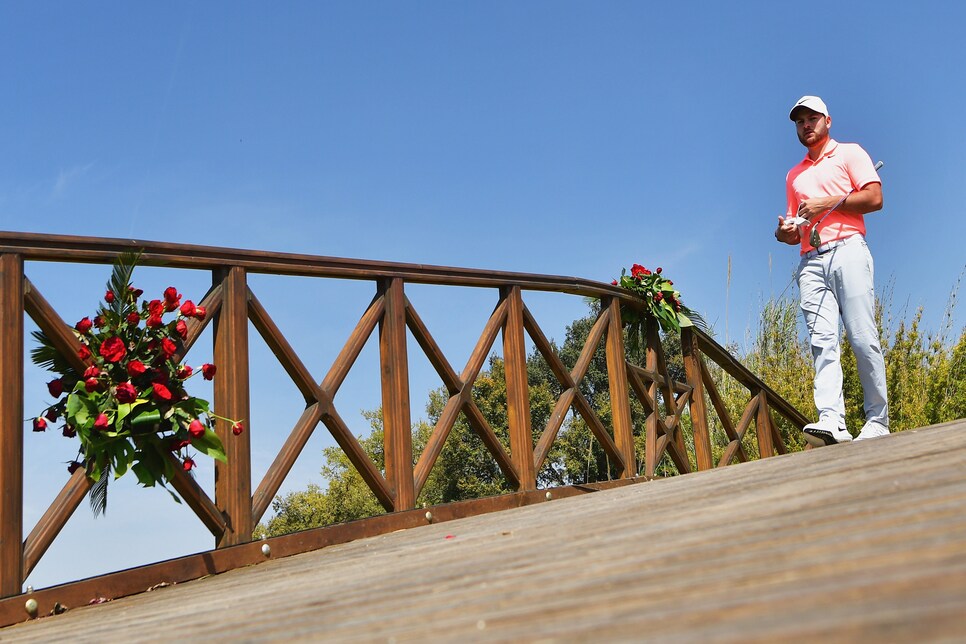 None of which is an exact science. Russell tries to cover all the bases, but even then there are surprises. Take the case of European Tour player Jordan Smith. Since turning professional in 2014, the 24-year-old former Walker Cup player has made steady progress through the professional ranks. In 2015, he won twice on the third-tier EuroPro Tour, a feat he replicated on the European Challenge Tour last year to earn promotion to the premier Old World circuit. Six events into his European Tour career, Smith has missed only one cut and currently sits 32nd in the Race to Dubai standings.
"Jordan has always had something about him," Russell says. "And he has improved so much. He knew where he had to get better and he has, through hard work and that indefinable something we always thought he had."
No matter how detailed the scouting, questions will persist before time provides the answers.
"Can a lad hit it high?" asks Russell. "Low? Left-to-right? Right-to-left? Can he really play? How much better is he going to get? Where is his game going? Has he reached his level?
"At the end of it all though, I like to see lads constantly searching for a higher level of competition. I want to see them getting beaten up a bit. That way, they don't win and lose; they win and learn. That's what I tell them: Never think you are losing. Instead, know you are learning."
Indeed. As someone once said, "Just do it."