The Loop
In Praise of Sergio Garcia
We gets lots of letters complaining about Sergio Garcia's inability to win--or inability to lose graciously. (Although we thought he did much better at the latter yesterday). But we also occasionally, only occasionally, get letters like this one from Austin reader Lenny Lehnertz: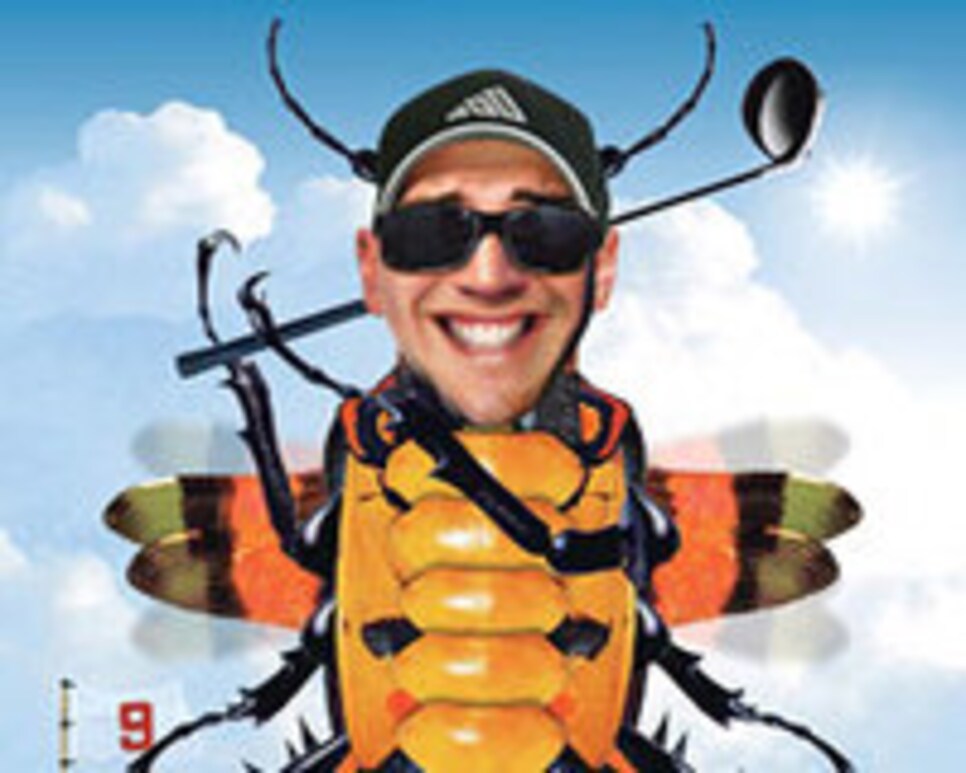 Sergio lost the PGA [and the Barclay's]. So what? Sergio Garcia is by far my favorite golfer. He is also extremely popular with all my friends. Why? I'm 26. My friends and I are Sergio Garcia. We swing hard, we yell at the ball, and we enjoy golf. The thing that we can all relate to with Sergio is that there is a little bit of Sergio in every amateur. We wear our emotions on our sleeves, we play driver when we should use irons, and when we fire on all cylinders; look out. Writers will bring him down, but who cares. He plays the way he wants. Same with us. We don't want some 80 year old asking us why we didn't hit a 7 wood on a par 5 from the tee. Golf is fun. Seeing someone like Sergio, one of the few golfers that actually shows emotion, lets us all know that we aren't the only ones. Good shots are what keep us playing, and are what keep us buying all the products advertised in your magazine. He'll win one.
Thanks, Lenny, for reminding us of the youthful, enthusiastic Sergio we were so taken with at Medinah, the Sergio who nonetheless can drive fellow competitors and opponents batty. (See Dave Kindred's Ryder Cup preview piece). We saw some of that charm and youthfulness yesterday.
Both Sergios will be appearing soon at the Ryder Cup.
(Illustration by Eddie Guy)