Long before Jordan Spieth was given a conqueror's welcome on the 18th green at East Lake Golf Club on Sunday, Dustin Johnson was putting the finishing touches on a six-under 64. It proved to be the the low round of the day; only Henrik Stenson posted a better number during the week.
The final-round fury translated to a top-five finish for Johnson at the Tour Championship. It was a round that should have astonished. Instead, it left many shaking their head.
At the performance or the person, one could not separate.
By most measures, Johnson had one of the five best campaigns on the PGA Tour in 2014-2015. Only Spieth and Jason Day registered more top-10 placements. He led the tour in driving, was third in putting, fifth in scoring and won $5.2 million in prize money.
And yet, when Johnson's 2015 is recalled, the narrative will be of a lost season.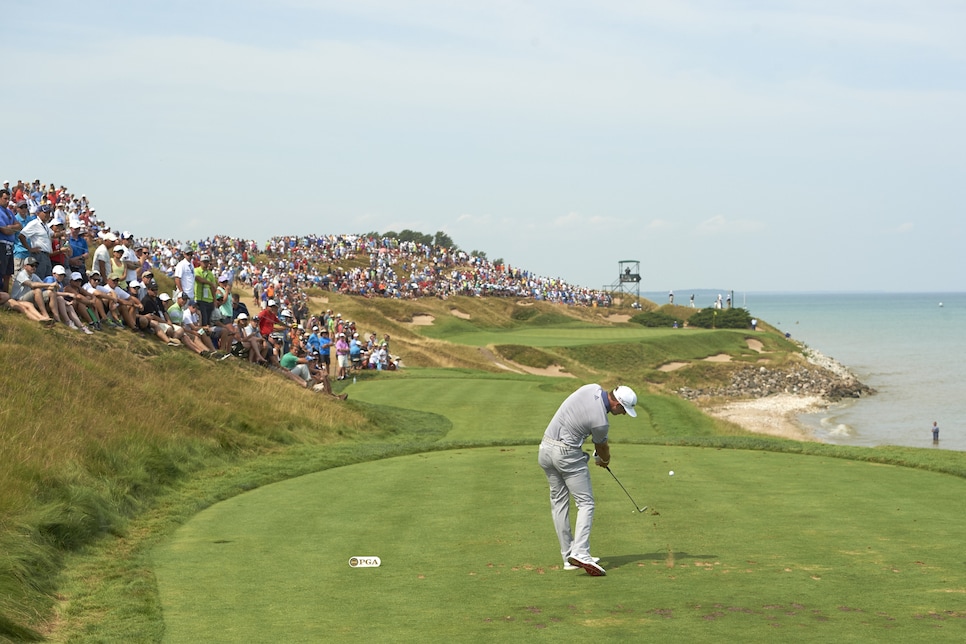 Sports Illustrated/Getty Images
Johnson has reached a juncture in his career where he's primarily judged by his outings in majors. This can be a blessing -- it illustrates the heights of stardom one has reached -- and a curse -- the pressure on this small window of tournaments amplifies. This is especially the case if you've faltered on the latter stage.
"Falter" would be summing Johnson's major season politely.
Needing to convert a 12-footer on the 72nd hole at the U.S. Open, Johnson infamously three-putted. Leading the field through 36 holes at St. Andrews, Johnson posted consecutive 75s to finish 49th.
And then there was Whistling Straits. Atop the scoreboard after Round 1, Johnson struggled on Friday, dropping out of Saturday broadcast coverage. Yet, a third-round 68 vaulted him into eighth heading into Sunday, close enough to make a run at the Wanamaker Trophy.
That "run" lasted all of one hole, as Johnson dropped a snowman to start his day. DJ would admirably rally, notching six birdies and two eagles over the next 17 holes. Alas, rather than impress, these scores drew snickers:
Oh, NOW he starts playing well, when the pressure's off. Classic DJ.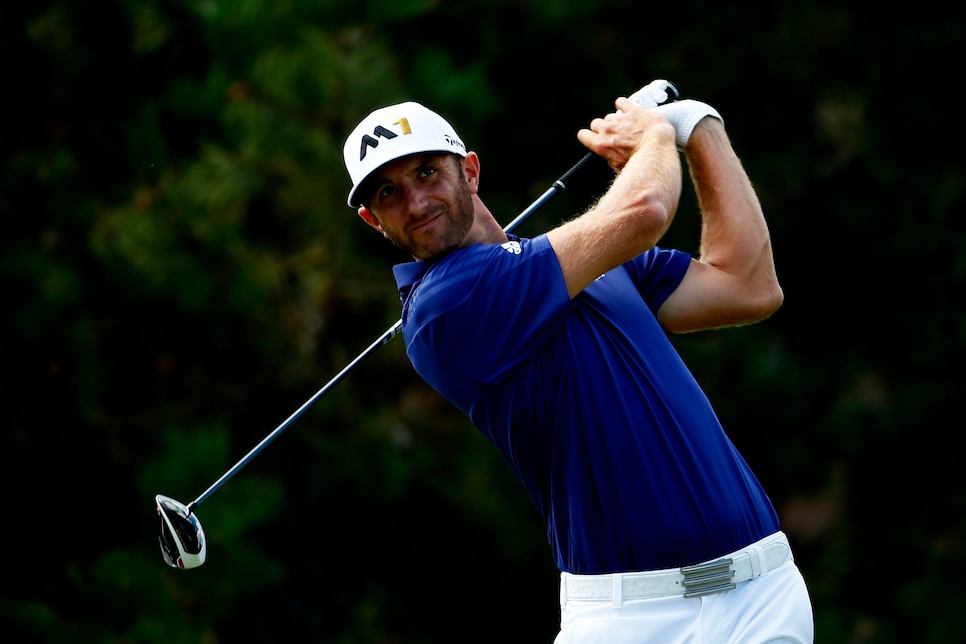 Mental temerity, or lack thereof, seems to be at the heart of Johnson's shortcomings. Unfortunately, cerebral capacity and resilience aren't easily-acquired traits. They are skills and aptitude, pieces of the game that need to be worked on and honed. Just as imperative as a sound short game, you can make the case that it's this talent that distinguishes Spieth from his peers.
But can an old dog learn new tricks? Johnson is already 31 years old. The sun's not exactly setting, per se. Conversely, if he continues to display an absence of cognitive discipline and mettle, his physical tools may deteriorate before his head reaches, if ever, a composed frame of mind.
Which is what makes Johnson a somewhat tragic figure. In an era where golf is inundated with natural athletes, Johnson has no match. He's far from a one-trick pony; though he does ungodly things to a ball off the tee, his iron game is strong, and displays great touch and creativity from inside 100 yards. When he's on, he's at a plane not even Spieth, Jason Day or Rory McIlroy can relate. Sunday's round at East Lake is a testament to that claim.
But golf is not about flashes of brilliance; it's fortitude. That Johnson's 64 came on a day where he entered 10 shots back was not lost on the crowd.
There's no doubting the brightness of Johnson's star. Whether he can sustain, and utilize, that light is another question.
One that went unanswered in 2015.