The Loop
The St. Andrews skyline will look a little different for the 2015 British Open
The Hamilton Grand -- or Hamilton Hall, as it's more widely known -- is one of those distinctly Scottish buildings that litters the skyline of St. Andrews. It's among the town's more recognizable landmarks, sitting just behind the 18th green of the Old Course, a wedge from the R&A clubhouse.
And it's looking a little grander these days.
In work that was completed earlier in 2014 the building now boasts a sixth floor and a four-bedroom penthouse, according to a company representative. The penthouse is believed to be valued at around $11 million and is part of a series of renovations being undertaken by owner Herb Kohler, a process included a 30-bedroom expansion.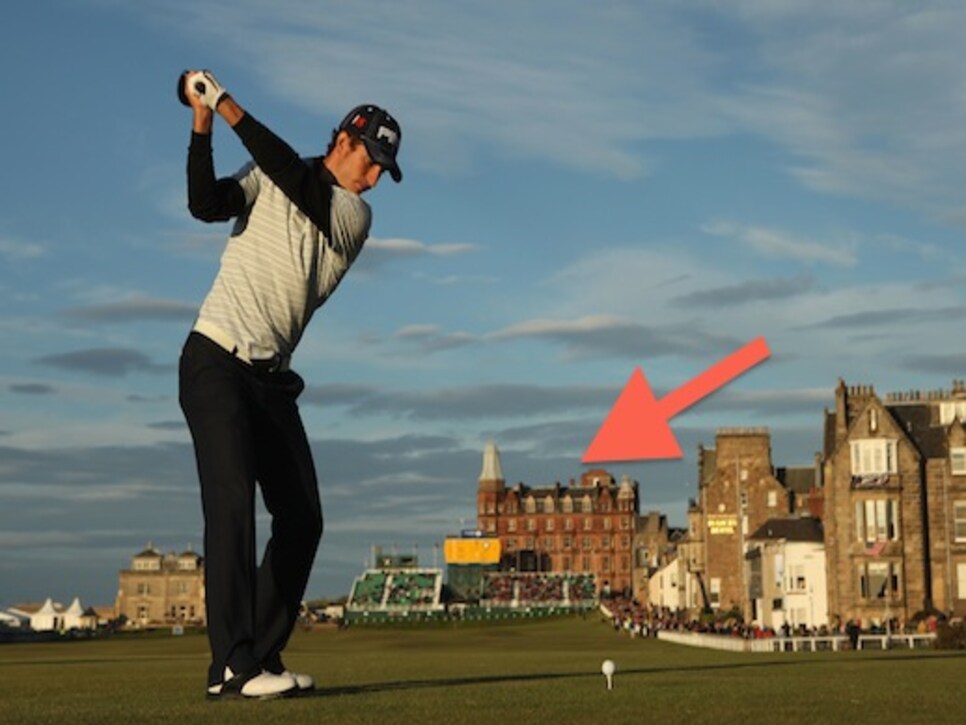 In the before and after shot below, you can see a new row of windows and the penthouse extending over the dome on the right side of the building. It won't be a huge adjustment to the one, but a noteworthy one for St. Andrews' most astute followers.