The Loop
In Awe Of The Home Of Golf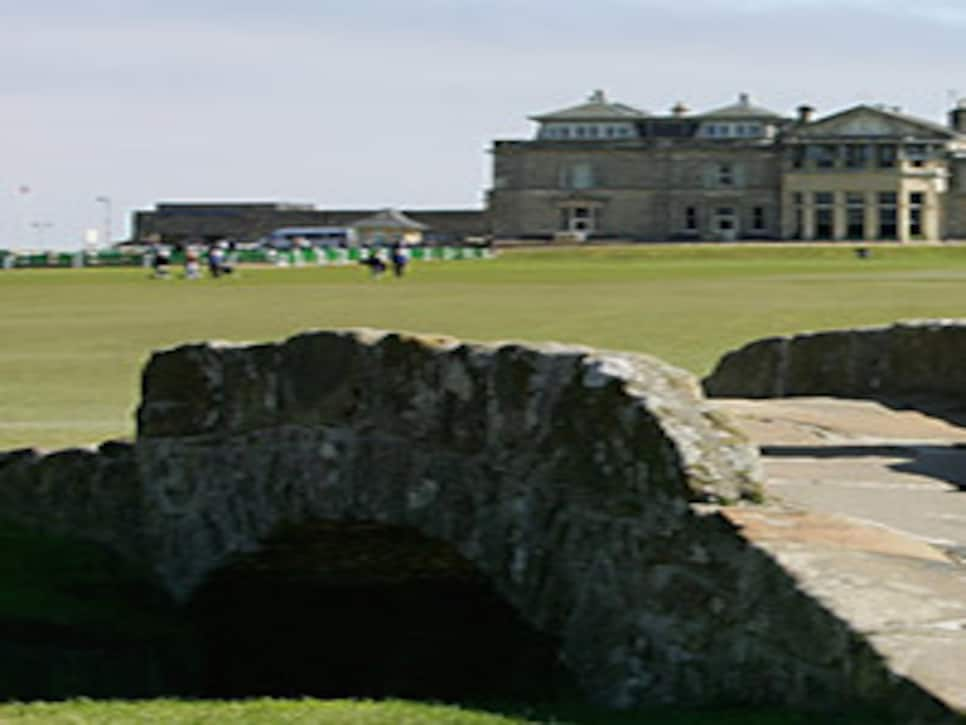 ST. ANDREWS, Scotland - The only thing cooler than the weather here is the reaction of the LPGA players to being at the Old Course. The mood in the pub at the Dunvegan Hotel Monday night was absolutely party-like as giddy players gushed about the thrill of being at the Home of Golf, and having the opportunity to compete in the first women's professional tournament on the links that is synonymous with the game. This is my fourth Open Championship here -- I saw John Daly win in 1995 and Tiger twice (2000 and 2005) -- and I still get goose bumps each time when I first walk onto the grounds. I can imagine how exciting it is for these women to be making history.
On a cold Tuesday morning with the mercury struggling to climb into the high 40s, stocking caps were the order of the day, but passion still ruled. "I've never been so excited for a practice round," said Nicole Castrale, the American who got her first victory earlier this year. "I love the last three holes here," beamed Lorena Ochoa, who got in a practice round Monday afternoon when she arrived from the Evian Masters in France. "What a fun finishing stretch." And Meaghan Francella, another American first-time winner this year, paused as she was putting, looked around and said: "I could stay here all day."
Among those getting an early practice round on Tuesday was Beth Daniel, the Hall of Famer who has been playing part time this season. "I played here 29 years ago," she said. "I was in England for the 1978 Women's British Amateur and my Mom and I came up and played two rounds. My caddie says it's changed since then," she said with a laugh. Daniel played her practice round with Meg Mallon. Also out early was Michelle Wie, who played with Julieta Granda and tugged her tee shot on No. 1 left into the middle of No. 18 fairway. "That's the way to miss here," said one veteran caddie watching Wie. "You can miss left all day. But I was walking through the gorse yesterday on the right of one hole and I found a ball with Michelle's mark on it. If she hits it right the way she has been she ain't playing on the weekend."
Heathrow airport in London improved on its dubious reputation as a black hole for luggage. By last count, 17 players who made a connection at Heathrow failed to have their clubs show up at Edinburgh. The good news is that British Air has about seven flights a day from Heathrow to Edinburgh and the hope remained that the sticks could always be on the next flight. Upon hearing the story of missing clubs, Greg Johnston, the veteran looper who caddies for Brittany Lincicome, looked at his player and smiled. "Now he'll be impossible to live with," Lincicome said. "Greg had me fly into London Sunday night, collect my clubs, stay in a hotel there overnight and fly up Monday morning so I wouldn't lose them." Good plan.
(Photo: Ross Kinnaird/Getty Images)