The Loop
Impact: A funny man with a forgotten passion for golf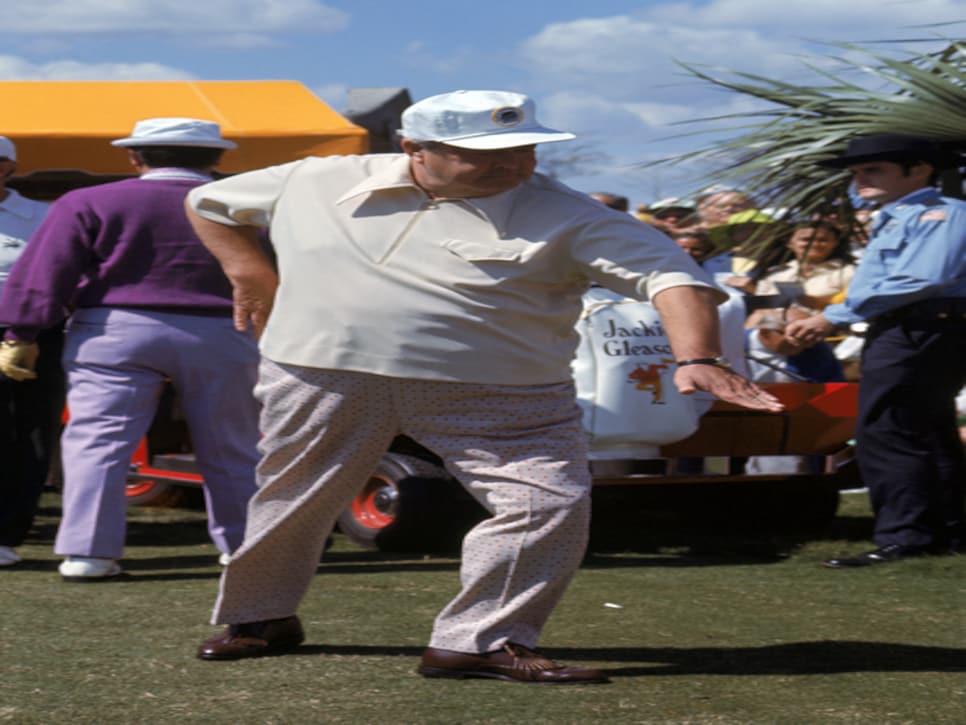 The last time Jackie Gleason's name was officially connected to the PGA Tour event that is now the Honda Classic was 1980, eight years after the popular entertainer lent his celebrity status to help start Jackie Gleason's Inverrary Classic.
Gleason never played golf growing up in Brooklyn, but shortly after picking up the game in the mid-1950s, he was hooked. After moving to Fort Lauderdale in the 1960s, he used his show-biz connections, and his new relationships with the game's iconic golfers (notably Arnold Palmer), to help launch the event, which has since moved up the road to Palm Beach Gardens, Fla., and will be held this week for the eighth straight year at PGA National Resort & Spa's Champion Course.
A generation of golfers aren't likely to remember Gleason's contributions to the game, but they were, like the man himself, large and impressive.
Photo: Getty Images (1972)