The Loop
If Tiger Woods is done, 'there's a feeling [he] brought a lot of this emptiness upon himself'
Stories of interest you might have missed…
"Washed up at 39. We expect it from athletes who wear shoulder pads (Peyton Manning), not from those who read greens," Teddy Greenstein of the Chicago Tribune writes. "But there was Tiger Woods on Tuesday, essentially saying he has no expectations for the rest of his career: 'If that's all it entails, then I've had a pretty good run.'…There's some sadness today in knowing that 'a pretty good run' has all but ended. But mostly there's a feeling that Woods brought a lot of this emptiness upon himself."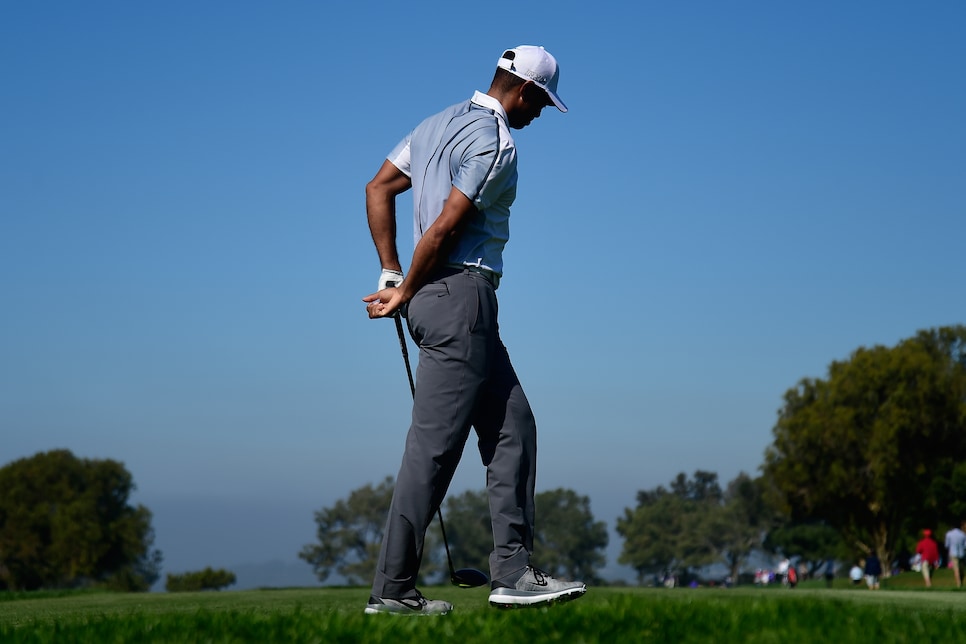 "Jordan Spieth hit a 3-wood from 281 yards. Zach Johnson hit a putt that traveled about 30 feet. Both resulted in a major championship. Every club in the bag had a story to tell in 2015, a year on the PGA Tour marked by big wins, clutch shots and frustration that golf so often produces. So here's a look back at some of the most memorable shots involving each club in the bag," Doug Ferguson of the Associated press writes.
Colin Montgomerie called Paul Casey's decision to forgo European Tour membership and by extension a Ryder Cup berth "a real shame," Martin Dempster of the Scotsman reports. Speculation is that he is still angry at not receiving a captain's pick in 2010. "I hope not," Montgomerie said. "You are talking nearly six years ago – that's half a career, for goodness sake."
Cheyenne Woods' rookie season on the LPGA was less than a success, and she will return to LPGA Q School this week. "It sucks to be back, but I do have good memories from last year and knowing I've played these courses a lot and I've performed well on them feels good," Woods said in this story by Amy Rogers at LPGA.com.