The Loop
Ian Woosnam going into Hall of Fame rectifies 'one of golf's great miscarriages of justice'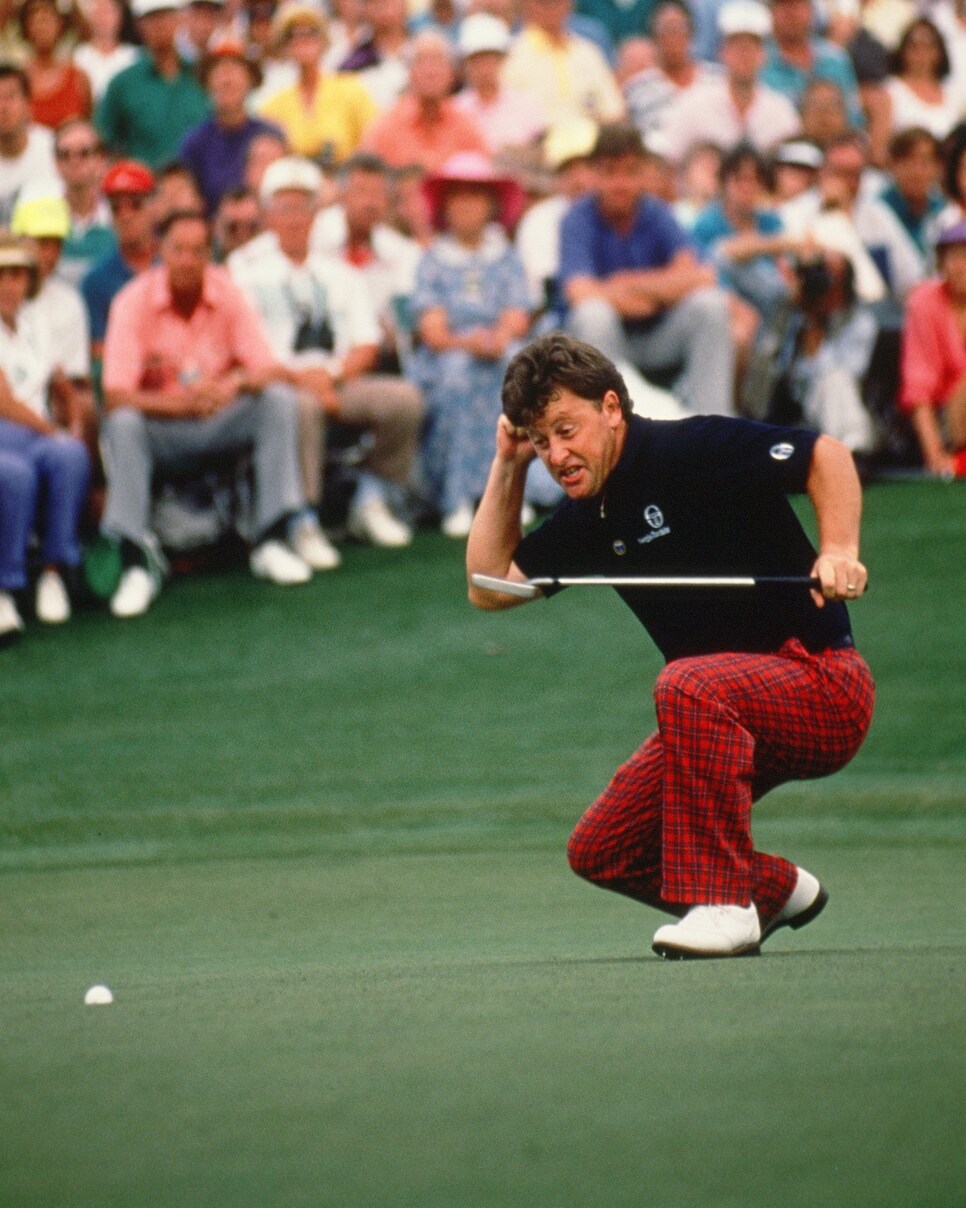 Augusta National/Getty Images
Stories of interest you might have missed…
"One of golf's great miscarriages of justice has been finally rectified with Wales' former US Masters champion Ian Woosnam among the latest inductees into the 2017 World Golf Hall of Fame," Anthony Woolford writes at WalesOnline.
"His continued absence from the World Golf Hall of Fame was a constant source of anger for the 2006 Ryder Cup-winning captain and the star…appeared to finally give up hope of joining the greats of the global game when again overlooked two years ago.
"Woosie wrote on Twitter at the time: 'After seeing the results of the World Golf Hall of Fame, I think it's time to say goodbye to golf and retire.'"
Steele won with an assist from…a rock star?
What does a rock star from the band Linkin Park have to do with Brendan Steele's victory in the Safeway Open? Jason Sobel of ESPN has the story how Dave "Phoenix" Farrell, bassist for Linkin Park, gave him an assist on his putting.
"It was just over six months ago when Brendan Steele was lining up putt after putt from specifically measured distances on the Bay Hill Club & Lodge practice green in advance of the Arnold Palmer Invitational, part of a newly implemented regimen.
"'Dave was looking at my stats,' he explained that afternoon. 'He said I need to make more from this range.'"