News
'I may have sold Jon Rahm short when I said he was sixth-best player in the world'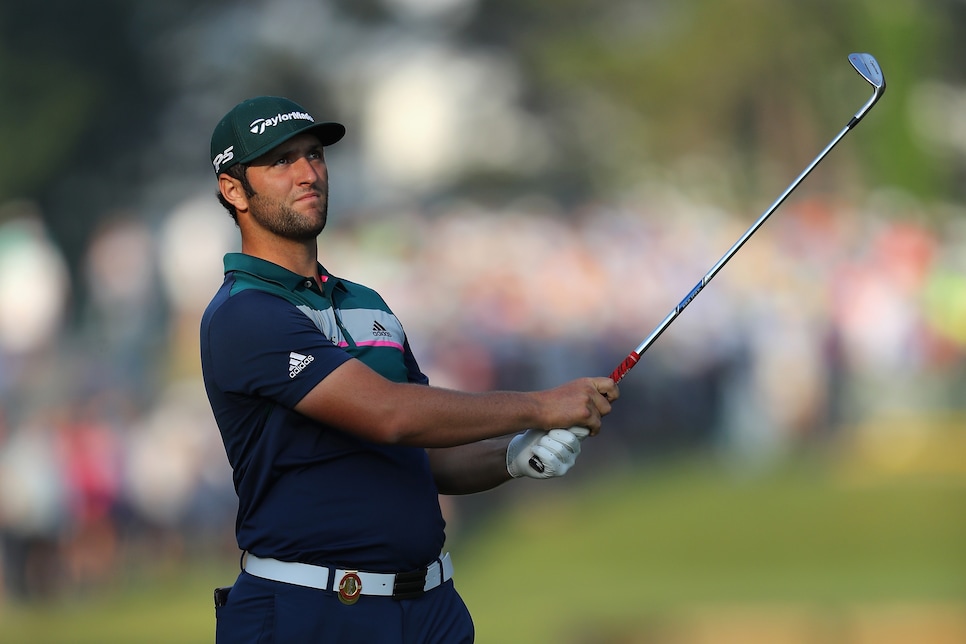 Stories of interest you might have missed…
"A year ago, after Keith Sbarbaro finished a club fitting with the Arizona State senior Jon Rahm and his coach, Tim Mickelson, Sbarbaro sat behind the wheel of his car ticking off the players he could think of who were better than Rahm. He did not get past the fingers on one hand.
"Sbarbaro, vice president of tour operations for TaylorMade, called his friend Tripp Isenhour, the Golf Channel commentator. 'I just met the sixth-best player in the world, and he's still an amateur,' Sbarbaro said.
"'I may have sold Jon short when I said he was the sixth-best player in the world," said Sbarbaro, who eventually signed Rahm to an endorsement deal."
Twitter trips up another golfer
PGA Tour rookie Grayson Murray has become better known for Twitter posts than for his golf, some amusing (asking a Playboy model to caddie for him in the Par 3 Contest at Augusta National had he qualified), some controversial (he criticized Bryson DeChambeau for withdrawing from the Genesis Open, to which he had received a sponsor exemption, after 28 holes.
"'I've always been like that, kind of like the class clown growing up, never really having a filter,'" Murray told The Post on Wednesday. 'I've always tried to make people laugh. No one took me serious growing up. So I tried taking it to social media.'
"Murray's social media has drawn so much attention — much of it unwanted — he deactivated his Twitter account Monday."