The Loop
How'd Your Team Do, Twitter Edition: San Francisco 49ers get off to worst start in franchise history
No one expected much of anything from the San Francisco 49ers this season, but it was hard to imagine it could be as bad as it has been so far for first-year coach Kyle Shanahan. Even after opening the year with a 20-point loss to the Carolina Panthers, the 49ers showed some promise in the ensuing weeks. Unfortunately, each week became more gut-wrenching then the last, as they lost their next five games all by three points or less, a combined 13 points total. Ouch.
With all those close losses, it's fair to say the Niners could just as easily have started the season 4-2, possibly even 5-1, right? Wrong. In the last two weeks, they've lost by a combined score of 73-20, including Sunday's 33-10 beatdown at the hands of the Philadelphia Eagles. The 0-8 start is the worst in the proud franchise's history, and in retrospect, winning one of those five tight ones would have been a miracle.
Any time things get this ugly, chances are the tweets are going to be high quality. Let's dive into them harder than the 49ers are diving for a win: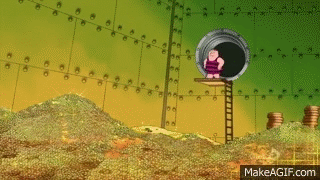 The rain was coming down in Philly prior to kickoff, so maybe, advantage 49ers?
Let's see how the San Francisco faithful felt about their chances:
San Francisco received the opening kickoff and as the offense trotted out on the field, everyone was quickly reminded that C.J. Beathard was starting at quarterback, solidifying the fact that the Niners are in full #TankMode. Any time people are calling for Brian Hoyer over you, I just.. I don't know, I don't even know what to say about that:
The former Iowa QB did himself no favors in the first half, ending his team's first four drives with a punt and then throwing a pick on the fifth. Yet still, San Fran trailed just 9-0 with nearly two minutes left in the second quarter. Perhaps Beathard could lead a charge down the field and get his team some points....
After three straight punts to start the second half, the 49ers offense finally got on the board to make it 20-7 on a C.J. Beathard (shovel) TD pass!
Is that Joe Montana out there!? In all seriousness, this was a pretty cool moment for Matt Breida, who caught the pass and ran it in for his first career touchdown. The undrafted free agent from Georgia Southern was adopted just two days after his birth in Florida, and was relocated by his new parents to Philadelphia, where they raised him:
Even 0-8 teams can have a feel good story every once in awhile. The good feelings didn't last too long though, thanks to the Eagles immediately driving 75 yards in three plays to go up 27-7. Beathard and the 49ers appeared to provide an answer, driving 66 yards in 13 plays and setting up for a field goal, which went exactly how the entire season has gone:
The Eagles took advantage, putting together another lengthy, 62 yard touchdown drive that took just eight plays and made the score 33-7. Kyle Shanahan was not about to let his team leave without scoring double digits though, and called on the kick team on their final drive to cut the lead to just 23 points with less than five minutes to play. Savvy stuff from the young offensive guru. And now, here's exhibit A in how to not do social media brought to you by the 49ers Twitter account:
Don't worry though guys, Francisco Lopez knows exactly why the 49ers have struggled:
It's that simple. Leave that $1.3 billion dump that is Levi Stadium + go back to Candlestick = win football games. Case closed.
Well, at least the only way from here is up. Can't get much worse than 0-8... Just kidding yes it can:
Next up for SF? The 3-4 Arizona Cardinals and the 1-6 New York Giants. Going 1-15 is still very much in play.