Putting
How To Hole *All* The Short Putts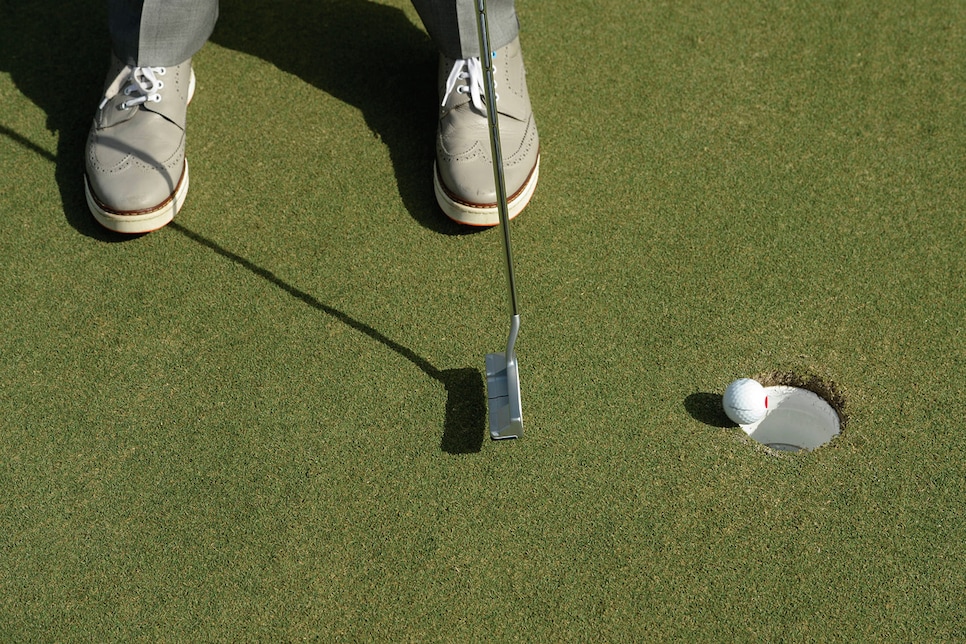 Here's an interesting stat for you: 10 players on the PGA Tour made every putt from three feet and in last year. Ryan Palmer never missed in 829 attempts. A big reason these guys are automatic from this range is that they stick to a fundamentally sound routine. This gives them great confidence that the ball should go in. So if you want to make all the short putts, follow this four-step routine.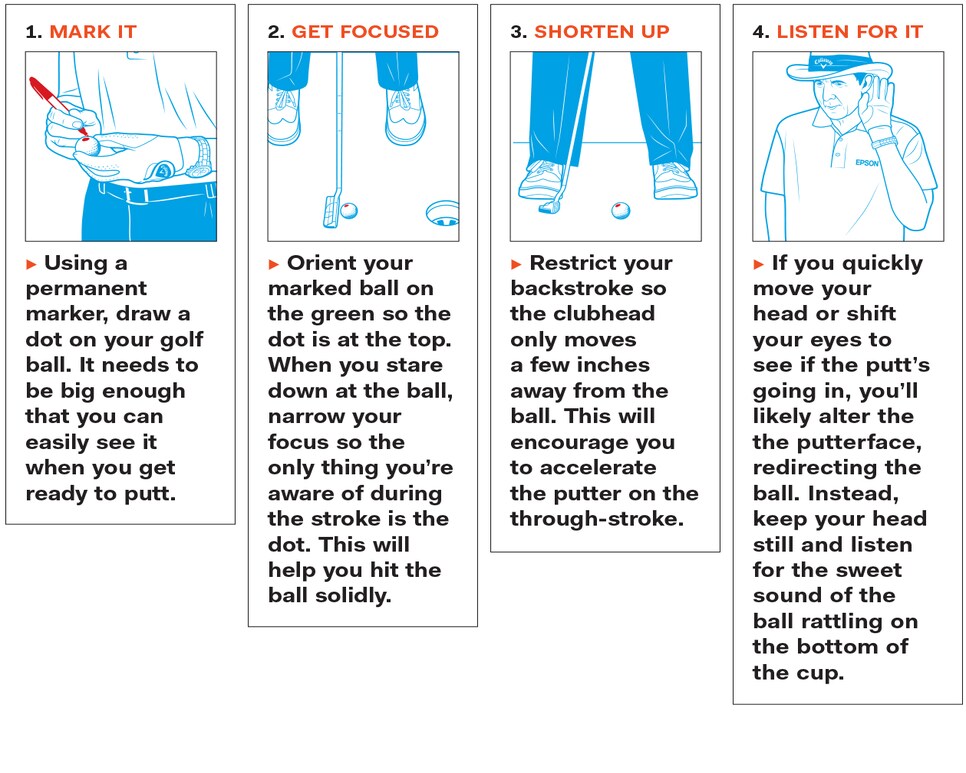 Illustrations by Todd Detwiler
David Leadbetter operates 34 golf academies worldwide.