The Loop
How To Fill Out Your Match Play Bracket: A Refresher
*Editor's Note: This post first appeared on Feb. 22, 2013.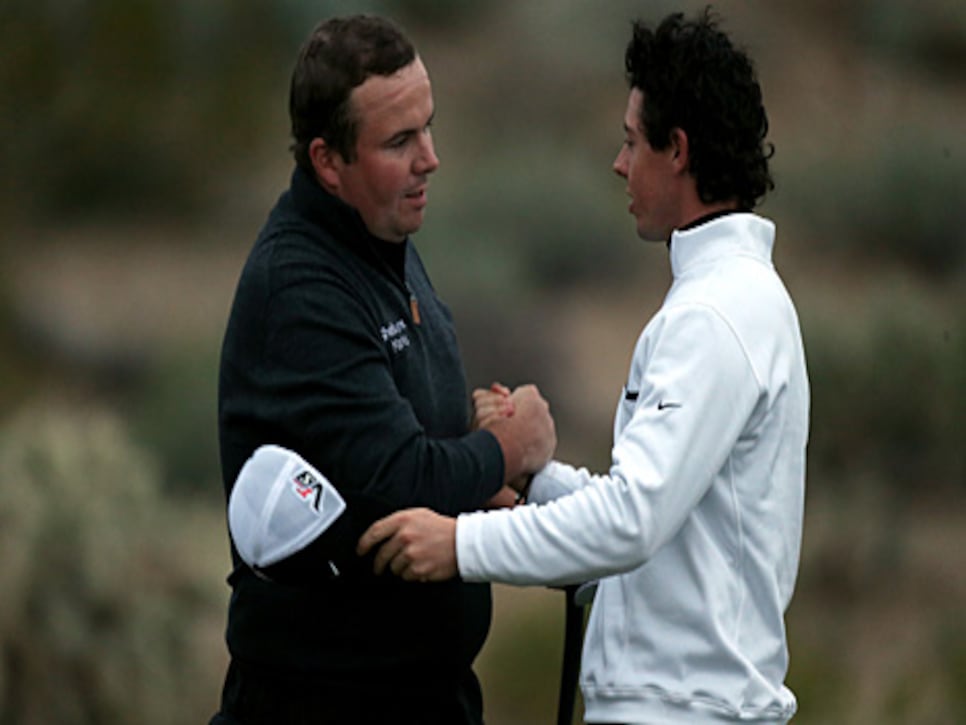 Below we provide our basic guidelines for the next time you fill out your bracket.
1. If there's a golfer you have never heard of before this week, he will likely win.
__ 2. If a golfer comes into the week enjoying a "hot start to the season," he will lose. __
__ 3. The guy who is in worse physical condition is a lock. __
__ 4. Always take the guy with the belly putter. If it's two guys with a belly putter, take the guy in worse shape. __
__ 5. If at any point analysts cite a golfer's "impressive match play record," that guy will lose. Unless that guy is Ian Poulter. __
__ 6. If a guy was a late addition to the field by virtue of Phil Mickelson going on vacation with his kids, he will win at least one match. __
__ 7. Always take the plucky European player over the American. Unless he's a plucky European player with "an impressive match play record." Again, exceptions are made for Ian Poulter. __
8. If it's two Americans, take the guy who is considered the worse putter.
__ 9. Also, give the edge to a guy who has any of the following: __
__ -- A hyphen in his last name. __
__ -- The guy with the more garish assortment of logos on his shirt. __
__ -- An inordinate number of vowels and/or consonants in his last name.  __
__ -- A painter's cap. __