How to do away with painfully slow play at the Solheim Cup
DUNSANY, Ireland -- It was all but unanimous. The first day's play at the 12th Solheim Cup was unacceptably slow to everyone other than U.S. team member Morgan Pressel, who felt that five and a half hours for a friendly four-ball is "quick." It isn't. But how to make things move along a bit better? Here are a few suggestions:
1__. Play foursomes properly:__ There is no need for the non-hitter to stroll back to the tee in order to metaphorically "hold the hand" of her partner. Especially on par 4s and par 5s where the choice of club invariably comes down to one of two, the player not driving should head up the fairway and wait for the ball. If things go to plan -- as they tend to do at this level of the game -- the player hitting the drive will walk off the tee and not stop until she reaches the green. Simple. And quick.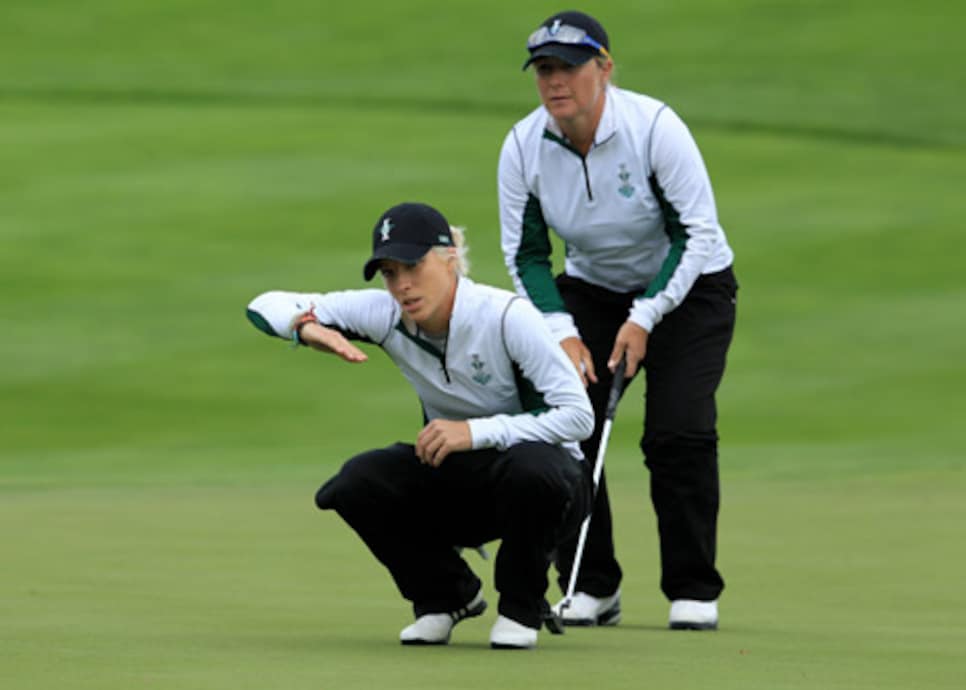 Get on with it, ladies! The endless deliberation over every shot has been a factor behind slow play thus far. Photo by Getty Images