The Loop
How Snoopy Two helped Patrick Reed win the Barclays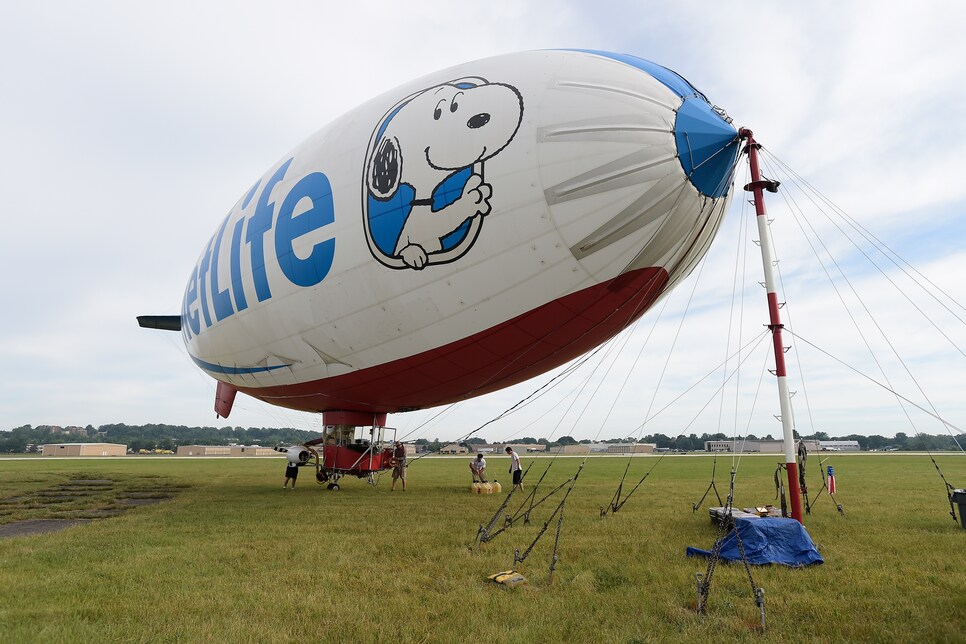 Stories of interest you might have missed…
For this story in Forbes, writer Erik Matuszewski rode along on the Snoopy Two blimp at the Barclays. Among things he learned:
— "Some players say they will glance up at Snoopy to try and get an accurate read on which way the wind is blowing," he writes. "Patrick Reed said the blimp was a help at times during his victory at Bethpage. 'I've always known the blimp has to fly straight into the wind,' Reed said. 'So if the nose isn't up, that means the wind really isn't blowing so much. Most times, it really helps out when I'm in the deciding process.'"
— "I don't want a shadow on a guy trying to make a million dollar shot," Snoopy Two pilot Alan Judd said, explaining how he has to be aware of where the sun is in relation to his blimp and the golf below.
How Westwood used naysayers to earn Ryder Cup spot
Lee Westwood, most assumed, would be friend Darren Clarke's vice captain on the European Ryder Cup team. Westwood, however, was determined to be a playing member of the team.
"Any time anybody writes you off, it's good motivation," he said in this story in the Telegraph. "You can either take it and be miserable or stick it back down their throat, which is pretty much the attitude that you have to have when you go to the Ryder Cup, as well."
Westwood, 41, who finished second in the Masters, indeed demonstrated form enough that Clarke selected him.
'Failure pisses me off…makes me work harder'
How do players recover from difficult losses, the kind Rickie Fowler experienced at the Barclays, where he collapsed on the back nine on Sunday, lost the tournament and an automatic Ryder Cup berth? ESPN's Jason Sobel queried players on it.
"One of the things that's always fueled me is that failure pisses me off," Phil Mickelson said. "It makes me work harder to try and overcome that. It was really a big thing for me in 2013, when I lost the U.S. Open; I was really down about that. But it inspired me to work harder, and I ended up having one of the greatest weeks of my life [winning] The Open. So you just have to use it as fuel as opposed to feeling defeated."