The Loop
How She Hit That: Lydia Ko's $1.5 million precision
The LPGA's youngest multi-millionaire doesn't win by overpowering a golf course with raw speed.
Instead of a sledgehammer, Lydia Ko uses a scalpel. At the season-ending CME Group Tour Championship, the 17-year-old from New Zealand wore out the field with her relentless fairways-and-greens approach, winning a three-way, four-hole playoff to collect both the $500,000 first prize and $1 million bonus for taking the season-long points race.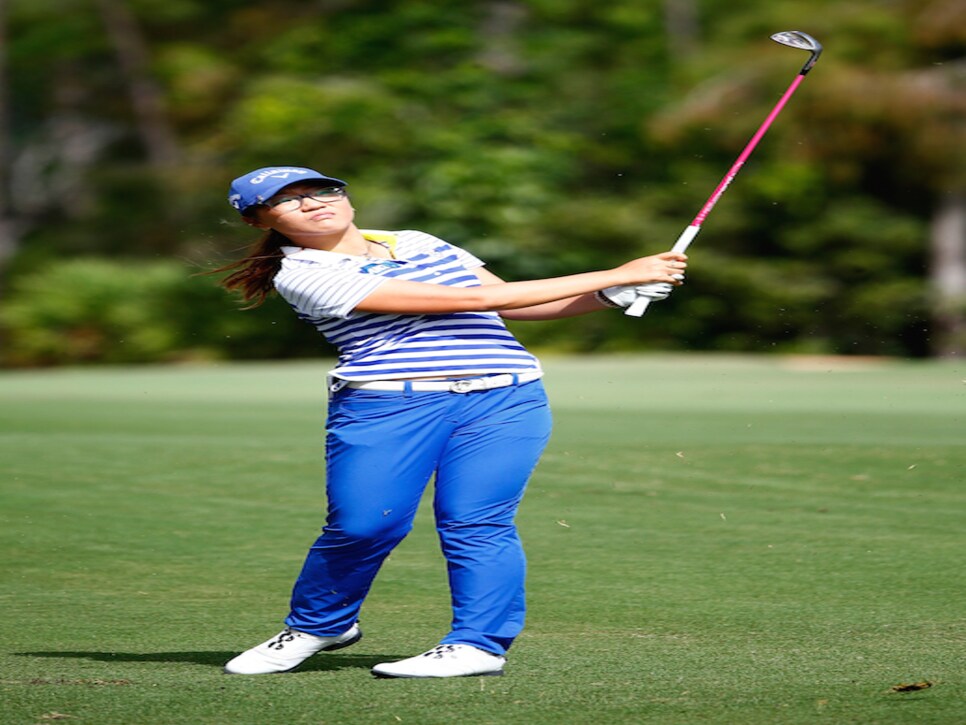 It was the largest single-day payday in LPGA history, and the soft-spoken teenager did it averaging about 250 yards off the tee--30 yards behind the longest hitters in the field. She hit all 14 fairways on Sunday and missed only one green, shooting 68 to get into a playoff with Carlota Ciganda and Julieta Granada. Appropriately enough, she made all pars in the extra holes until Ciganda finally fell away the fourth time they played the 18th.
"The thing that jumps out at people is her great tempo, but I know plenty of people who have great tempo who hit it crooked," says Las Vegas-based instructor Joseph Mayo, better known by his nickname and Twitter handle--Trackman Maestro. "Her footwork is just beautiful. When you watch her hit short irons, her feet are so quiet. When she comes through impact, her right foot stays down. Even up into the finish, her right foot stays at a 45 degree angle, not spun up onto the toe."
Average players do too much thrusting and lunging on short irons, says Mayo, which produces a too-steep angle of attack and shaky control over distance and direction. "That right knee heads toward the ball and the hips spin out" says Mayo, who holds court at both TPC Summerlin in Vegas, where he's the director of instruction, and for his 10,000 followers on Twitter. "You want to copy what she's doing, especially on less-than full shots. Feel like your right foot is flat on the ground through impact, and feel it gently roll over as you go to the finish."