The Loop
How He Hit That: Smylie Kaufman's downswing transition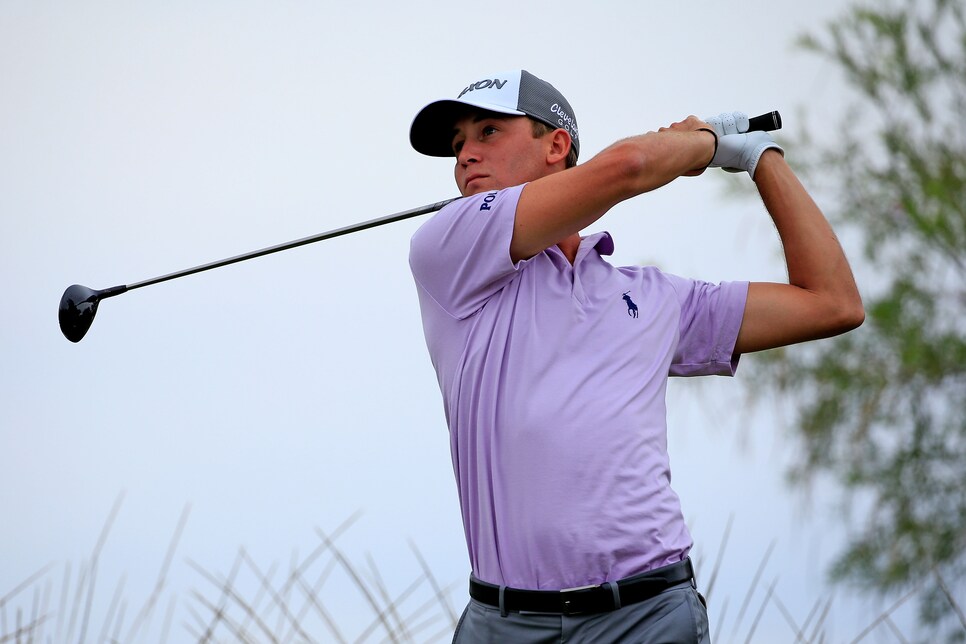 As Emiliano Grillo proved at the season-opening Frys.com Open last week, the quickest way to smooth out rookie PGA Tour jitters is to win early.
Smylie Kaufman followed a slightly different script at the Shriners Hospital for Children Open in Las Vegas, but with the same result -- winning his second start as a card-carrying tour member.
Kaufman won his trophy from far, far behind, shooting a final-round 61 and waiting two hours to see if it would stick. It did, and the 23-year-old from Birmingham locked his place through the 2017-18 tour season.
The key was improving a troublesome transition between backswing and downswing with longer clubs, something he worked on with top Alabama teacher Tony Ruggiero before the Vegas event.
"Smylie was starting his downswing with his upper body and getting out in front of it, which hurt his consistency," says Ruggiero, who is based at the Country Club of Mobile and hosts the Dewsweepers Golf Show on PGA Tour Radio. "We worked on a few drills to get his lower body working first, so he could start from the ground up."
To get the same feel in your swing, copy Kaufman's swing thought: "On the downswing, feel like your left cheek stays behind the ball until impact, and then your body turns through to the finish," Ruggiero says. "When the upper body leads, everything gets out of whack, and you're always going to be fighting to get the club into the right position."