The Loop
How he hit that: Matt Kuchar's plaid-clinching bunker shot
PGA Tour players say they expect to make every standard bunker shot they try. But doing it on the 72nd hole with a title on the line -- and after a bad three-putt the hole before -- is a little different story.
Matt Kuchar was carrying some baggage on his last hole at Hilton Head. He had a four-footer for birdie on the 17th hole that probably would have clinched the win and Harbour Town's retro-fashionable plaid winner's jacket, but he three-putted for bogey to fall back into a tie for the lead with Luke Donald. It was familiar territory -- Kuchar had Sunday opportunities at San Antonio, Houston and the Masters slip away. After a good drive into a strong headwind on 18, Kuchar left his approach shot short and in the bunker, 59 feet from the cup.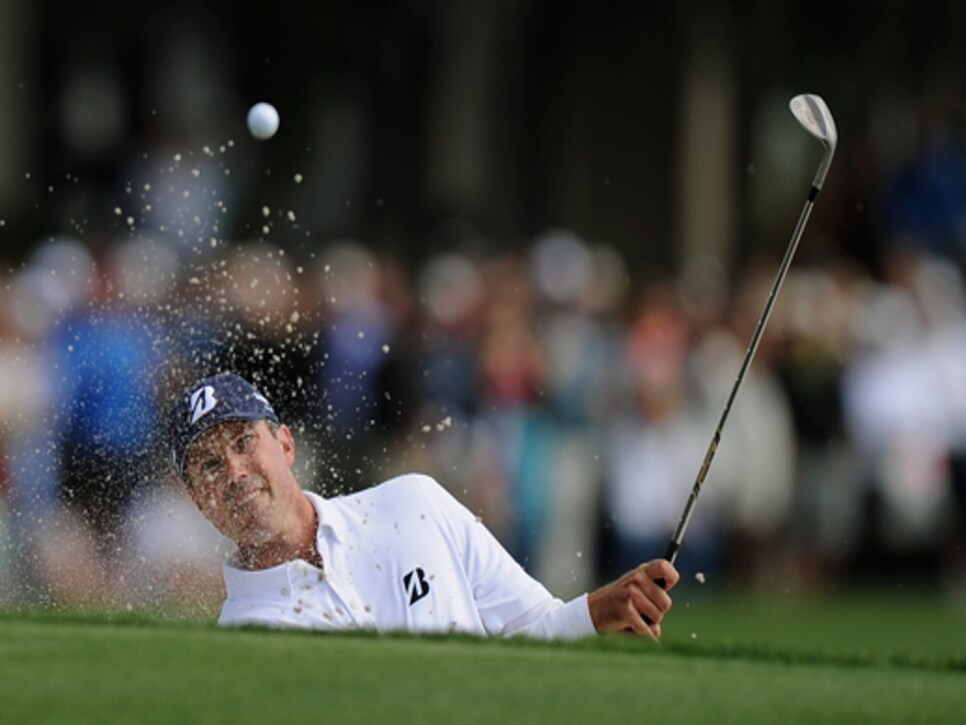 His next shot with his 62-degree sand wedge (bent to 63) erased a month of frustration. He holed it, and the shot he saved proved to be the ultimate margin of victory when Donald couldn't hole his own 40-yard pitch at 18.
"Even after the three putt, Matt was able to stay positive and execute his shots on 18," says Lukas McNair, a senior instructor at Hank Haney's Vista Ridge location outside of Dallas. "Before he got in the bunker, he told his caddie he was due to make one of these."
A flatter swing like Kuchar's could cause some trouble in the bunker, where you need to produce some angle take the right amount of sand. "But Matt uses a lot of knee flex which helps him create that steeper angle," says McNair, (@Lukas_McNair on Twitter). "He also played the perfect shot for the situation. When you have some green to work with and you're uphill or into the wind, you're going to get a better result if you hit a shot that rolls out more versus checking up. You could see that he took a little more sand to get some run."
Before you run out and pick up a Kuchar-model super-lofted lob wedge, keep in mind Kuchar's weapon was ideally suited for Harbour Town's sugary sand, and he didn't need to use it for full shots into the green. "A 60-degree club with a decent amount of bounce, like 8 degrees, is going to be a better club for most players," McNair says. "You want something flexible enough to play longer shots from the fairway."