The Loop
How He Hit That: Jimmy Walker's super-straight irons
It's been a terrific -- and lucrative -- Hawaiian holiday for Jimmy Walker.
After losing in a playoff to Patrick Reed at the Hyundai Tournament of Champions last week, Walker went one place better at the Sony Open, dominating to the tune of a nine-shot win over Scott Piercy.
Walker hit 16 greens Sunday and made seven birdies, and none of his par putts were longer than eight feet. The precision comes in part from Walker's ability to swing through impact with very little clubhead manipulation.
"Ultimately, you control the ball by how well you control the clubface," says Golf Digest Best Young Teacher Shaun Webb, who is based at the David Toms Golf Academy in Shreveport, La. "Jimmy gets the clubface in a great position at the top of the swing, which lets him deliver the club into the ball without having to manipulate it with his hands to make any corrections. At the top, the face matches his left forearm, which is a great reference point for a neutral or square position. You can see it in the yellow figure below."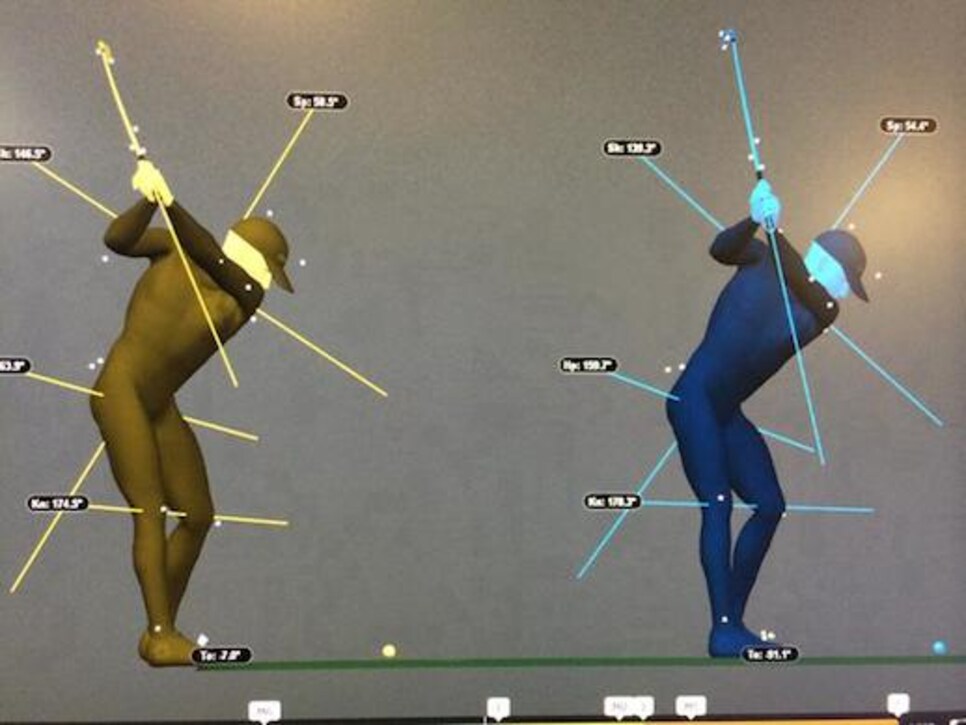 Many players get to the top of the backswing with the club in an open position, shown in the blue figure above. The face either comes through open, producing a left-to-right shot, or the player has to try to manipulate the face closed with good timing.
Any player can use a mirror to improve that top-of-backswing clubface position, says Webb, and see benefits without making any conscious, major swing changes. "Start by making sure you can see at least two knuckles on your left hand at address," says Webb. "With a mirror to your right, make a backswing and check the image when you get to the top. When you can get the face to consistently match the angle of your left forearm, you're going hit more shots where you're aiming."