The Loop
How He Hit That: Jason Day's bunker shot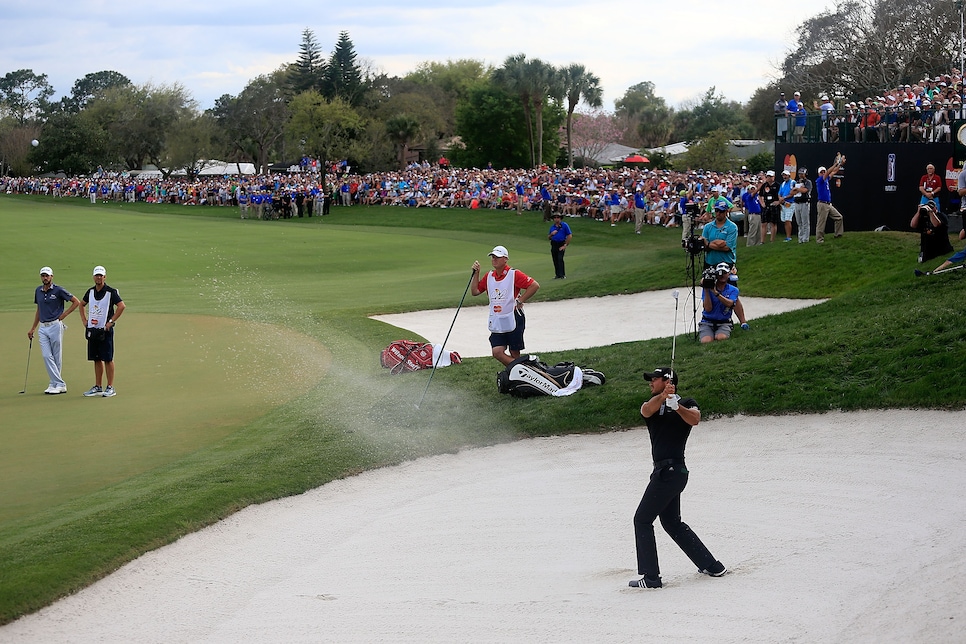 We already know Jason Day can close the deal on the biggest stage thanks to his PGA Championship performance last summer.
Now he's building his case for the Masters.
Day got up and down from a deep greenside bunker to preserve a one-shot win at Bay Hill and insert himself as a co-favorite with Adam Scott for the Masters in three weeks. Day's explosion shot was an impressive mixture of precision and commitment. With water behind the target, Day made a huge three-quarter length backswing and slapped the sand hard, dropping the ball left of the flag. It took a hop and tricked down to three feet, and Day converted the par putt to win wire-to-wire.
Golf Digest Best Young Teacher Shaun Webb says the two big takeaways from Day's shot are playing from a stable base and accelerating the arms.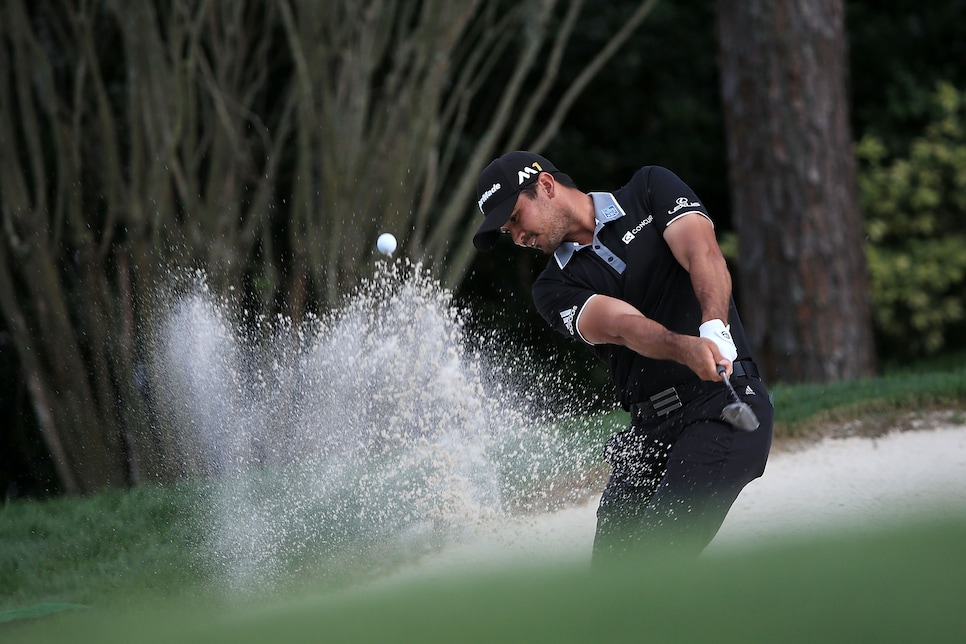 "It's a swing that's different from his regular swing in a couple of key ways," says Webb, who is based at the David Toms 265 Academy in Shreveport, La. "He widens his stance beyond shoulder-width, and flexes his knees to lower his center of gravity. When he swings, he keeps his lower body quiet."
To get a feel for this shot, try a simple drill. "Hit bunker shots while keeping your right foot flat in the sand, and make sure to swing your arms up into a high finish," says Webb. "This will force you to make a free, fast arm swing, and you'll take a nice cut of sand starting two inches behind the ball."
Another big helper? "Confidence," says Webb. "You need a lot of speed to hit this shot, and you can't be afraid to go after it."