The Loop
How He Hit That: Emiliano Grillo's breakthrough driver swing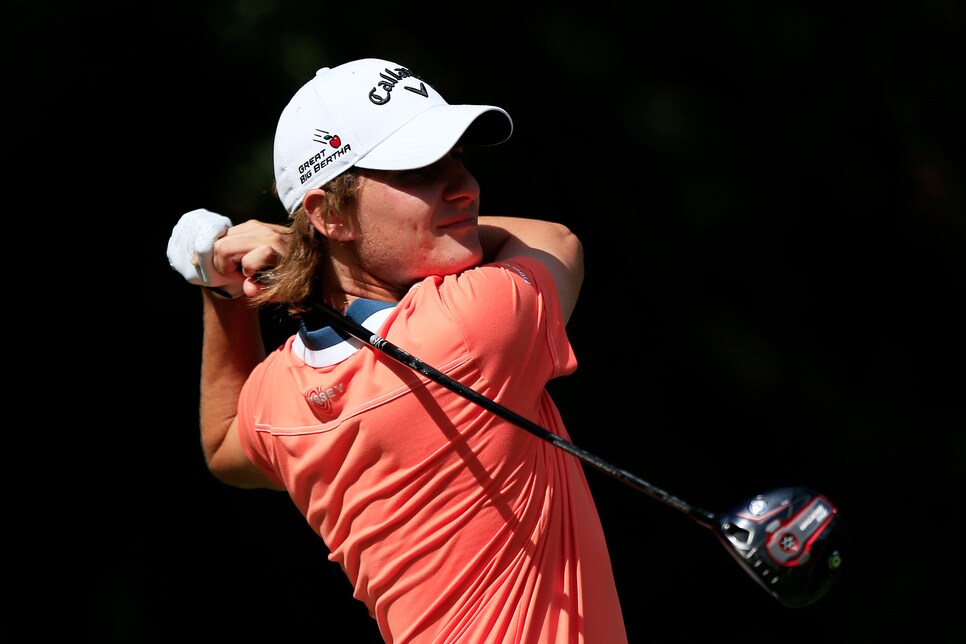 After making it through the pressure cooker of the Web.com playoffs, it would be natural to think Emiliano Grillo would need a few tournaments to get his feet under him as a new member of the PGA Tour.
But two weeks after winning the Web.com Tour Championship, Grillo got his varsity career off to the best possible start. He went 65-69 on the weekend and beat Kevin Na in a playoff to take the Frys.com Open.
The 23-year-old Argentine's 300-yard-plus driving average belies his 5-foot-7, 170-pound frame. He produces effortless speed in much the same way Rory McIlroy does -- a combination of genetics and technique.
"There's no question Emiliano Grillo is blessed with plenty of clubhead speed," says top Maryland teacher Bernie Najar, who is based at Caves Valley Golf Club in Owings Mills. "It's also neat to see the subtle but significant changes he's made to his swing in the last few years. Instead of going across the line, he now has the club perfectly slotted at the top, which simplifies his transition without compromising clubhead speed or distance."
Trying to make a big turn and full backswing like Grillo is a noble goal for an amateur player, but copying that swing (or any other one from the tour) isn't always the path to more distance. "A big turn isn't worth much if you can't stay in balance and keep your downswing under control," says Najar. "You want to find your own slot where you can generate speed while making consistent contact."