The Loop
How He Hit That: Bubba Watson's swing vision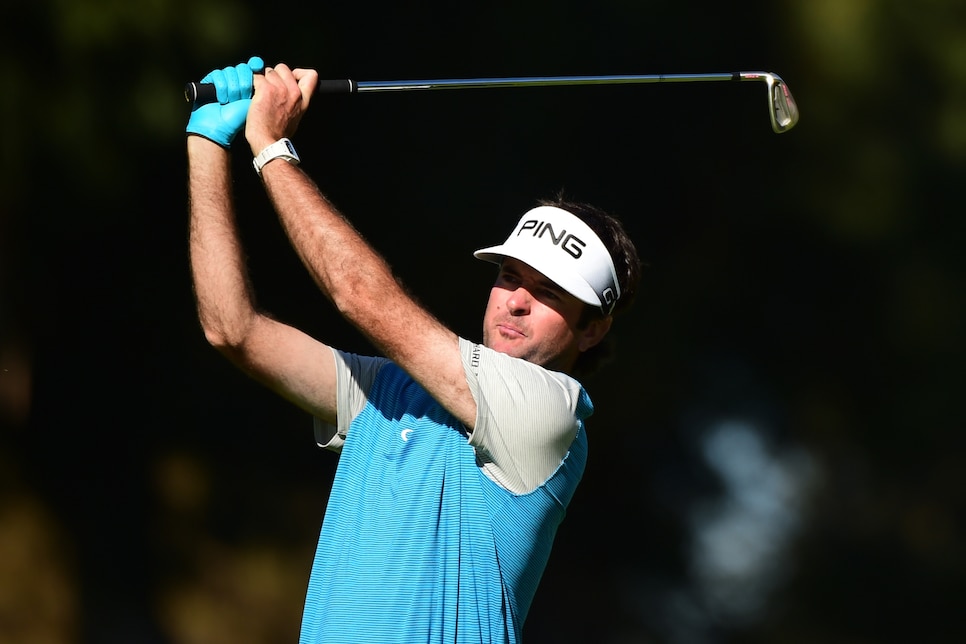 At the PGA Tour venue that rewards creative shotmaking, the tour's ball-striking savant put on a clinic.
Bubba Watson hit tee shots long (a 341-yarder) and approach shots straight (15 out of 18 greens hit), and curled birdies in on the 16th and 17th holes to hold off Jason Kokrak and win his second Northern Trust Open at Riviera. It was his ninth career victory -- each one of them featuring multiple "did-he-just-hit-that-shot?" moments.
You can't be Bubba Watson. But you can practice like he does, and a little bit of the "magic" will rub off.
"Bubba's physical capabilities are almost impossible to copy, but he also has an incredible grasp on something anybody can learn," says top California teacher Matt Wilson, who is based at La Rinconada Country Club in Los Gatos. "He is very aware of the relationship between the clubface and club path, and how to change that relationship to make the ball do what he wants it to do."
Instead of going to the range and trying to both create a straight shot and then reproduce it, be more like Bubba and experience the game's curves -- intentionally.
"For the most part, the ball starts where the face points, and curves away from the path," says Wilson. "Hit some shots and try to make them curve in different directions and with different degrees of curve. As you explore your swing, take note of what makes the ball do what it's doing. This awareness is the essential building block of learning and performance, and the first step toward controlling your ball on command. Bubba stands out from everybody else because he has mastered this skill -- and isn't afraid to use it."