The Loop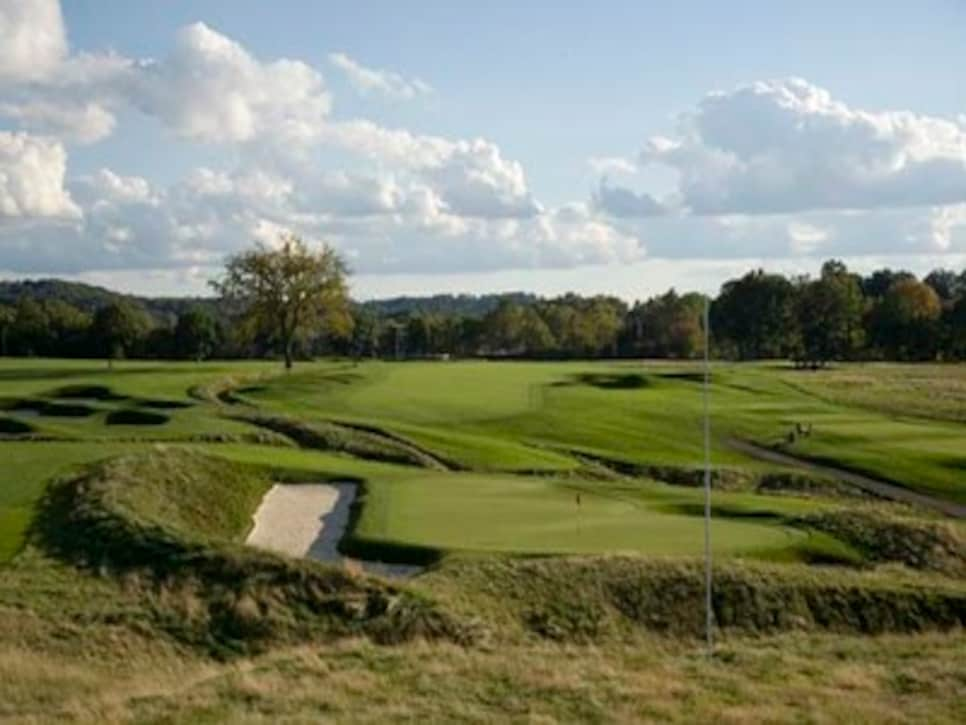 Interesting post by Vartan Kupelian of the Detroit News on his Chip Shots blog about a little green speed research Phil Mickelson did yesterday. Kupelian says Mickelson went out with a "Pelz-Meter" to measure the greens....
It's basically half the size of a stimpmeter but is calibrated to a Stimpmeter. Mickelson said Dave Pelz, his short game guru and a former NASA scientist, spent $150,000 on a computer chip to develop the device that measures green surfaces.
How fast were they? "I had one as fast as 15.6," Mickelson said. He also had one at 11.2, and in that difference lies the real challenge: knowing which is which.
(Photo of the fifth hole by Stephen Szurlej)