The Loop
How far do average golfers *really* hit it? New distance data will surprise you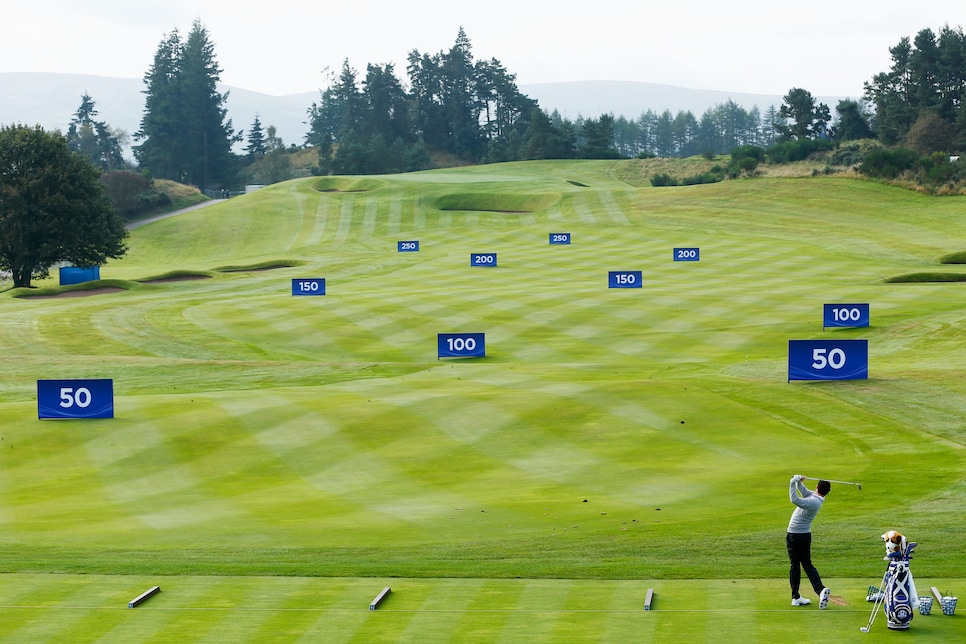 What constitutes a long drive? For most golfers, they turn to the TV for context. Sadly, the bombs produced by Dustin Johnson and Jason Day aren't realistic standards (even for most pros). Moreover, despite the advances in technology and fitness, 300 yards remains a desired and hallowed target, mainly for one reason: most golfers can't come close to sniffing that distance.
Conversely, we continue to hear that escalating distance is becoming a problem, to the point where the USGA is starting to take steps to curb this supposed issue.
So, how far do average golfers really hit it?
Thanks to the folks at Game Golf, we finally have an idea.
Game Golf Live, a wearable real-time shot-tracking system that received Golf Digest's Editors' Choice for Best Game Analyzer, provided data regarding the average driving distance from rounds played in 2016 (April to September). Breaking it down in two divisions -- age and handicap -- here are the median driving distances from golfers across the world: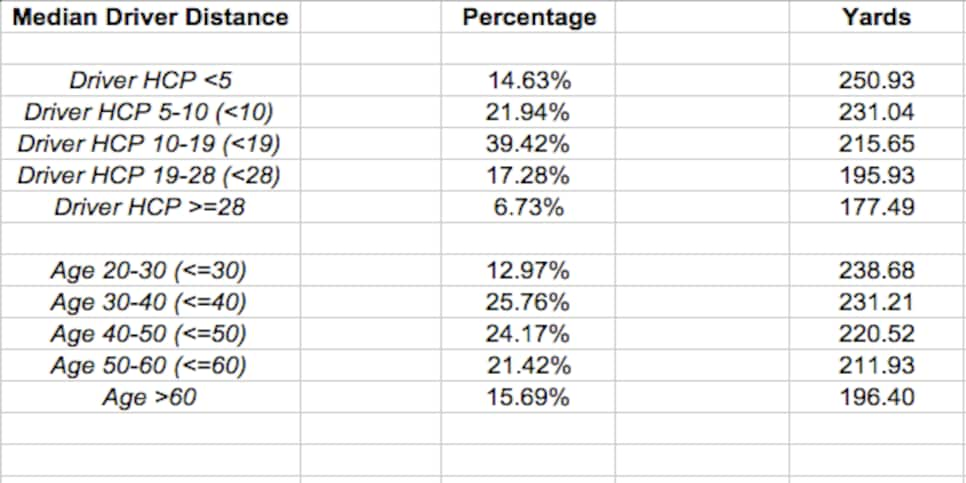 At its core, the median driving distance is 219.55 yards. Other club distances of note: the median 3-wood goes 186.89 yards, 7-iron clocks in at 133.48 yards and pitching wedge at a 73.97 mark. For what it's worth, golfers find the fairway 46.46 percent of the time.
Sure, the biggest yardage number (250) may seem puny -- especially when Henrik Stenson is outdriving that figure by 40 yards with his 3-wood -- but those stats are nothing to deride. However, it does illustrate that, while average golfers are getting it out there, worries about rising distances ruining the game are overblown (at least at the amateur level).
Of course, these figures are just for show. The only number that really matters resides at the end of your scorecard.