The Loop
How Andrew Landry used his Oakmont success to help a Texas family whose 3-year-old is fighting leukemia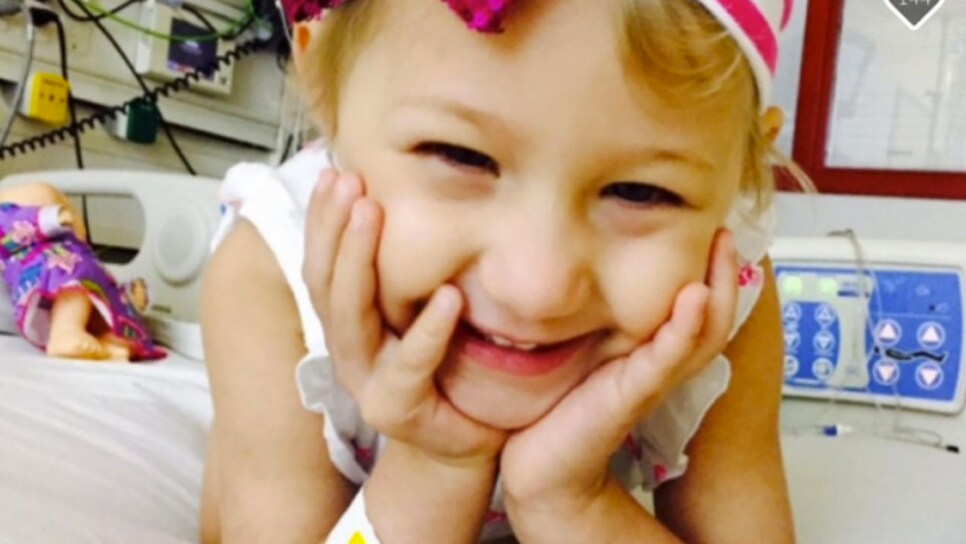 One of the most fascinating stories from this year's U.S. Open was surprise contender Andrew Landry. Now, Landry will represent an even better, heartwarming story for his efforts for a family in need.
Landry, who led after 36 holes at Oakmont, despite entering the week ranked No. 624 in the world, made some endorsement money on his overnight attention. And he has decided to use that money to help a family in Texas whose medical bills are rapidly rising with their 3-year-old daughter fighting leukemia.
Austyn Halter was diagnosed with a rare form of leukemia last August, and since then, her parents, Josh and Sarah, have battled the costs of treating their daughter. After quitting their jobs and having Austyn treated at the Texas Children's Hospital, the cancer was spreading, so they flew to the St. Jude Children's Research Hospital in Memphis, according to a story on Golf.com.
The decision was ultimately made to go with an experimental stem-cell transplant in Memphis, which proved effective in its first attempt -- but very costly to continue.
Enter unlikely U.S. Open contender Landry.
Two weeks previous, Landry played in the PGA Tour's FedEx St. Jude Classic in Memphis, and visited the children's hospital. With Landry realizing a little girl from his hometown in Groves, Texas was being treated at the hospital, he made a connection.
Then when his agent inked a deal with Moonshine Sweet Tea before the final round of the U.S. Open, with the company's logo appearing on his sleeve, he thought of how he could best use this bonus money. And as he told Golf.com, his first thought was the Halter family.
"My mind immediately went to her," Landry told Golf.com. "I don't have kids, so I don't know what they're going through, but I just wanted to help them out in some way."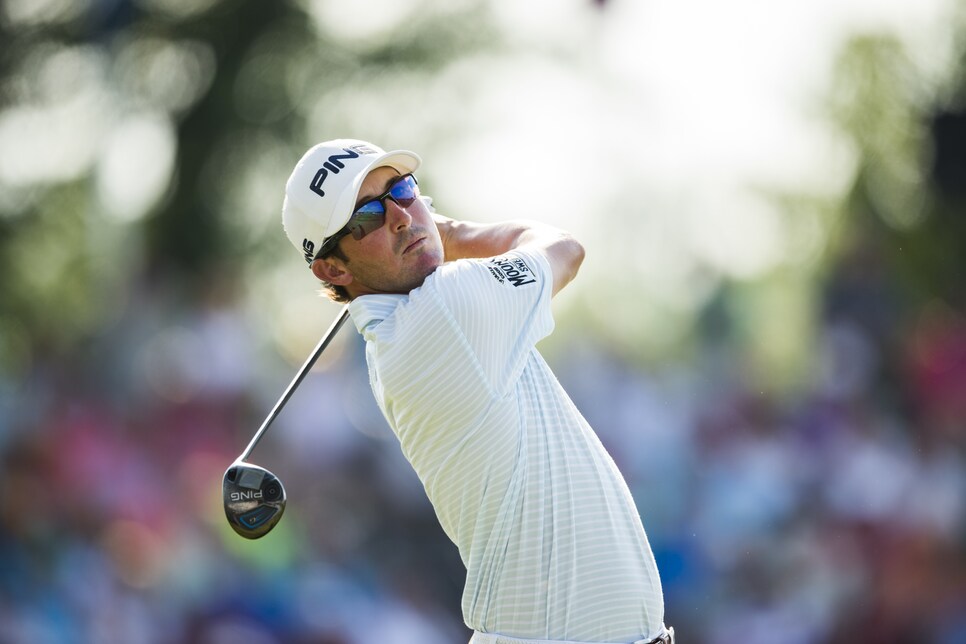 Sports Illustrated/Getty Images
Landry continued: "That was the easiest thing I could have ever done. I'm just trying to do the right thing and help out a fellow Texas family. If everyone just helped everyone out, the world would be a much better place."
Sports fans tend to pontificate how they'd spend the large sums of money professional athletes make.
It's hard to top how Landry used his rise to stardom.
(Photo: Courtesy of Golf.com)