News & Tours
Billy Horschel to host TPC Sawgrass event for minority golfers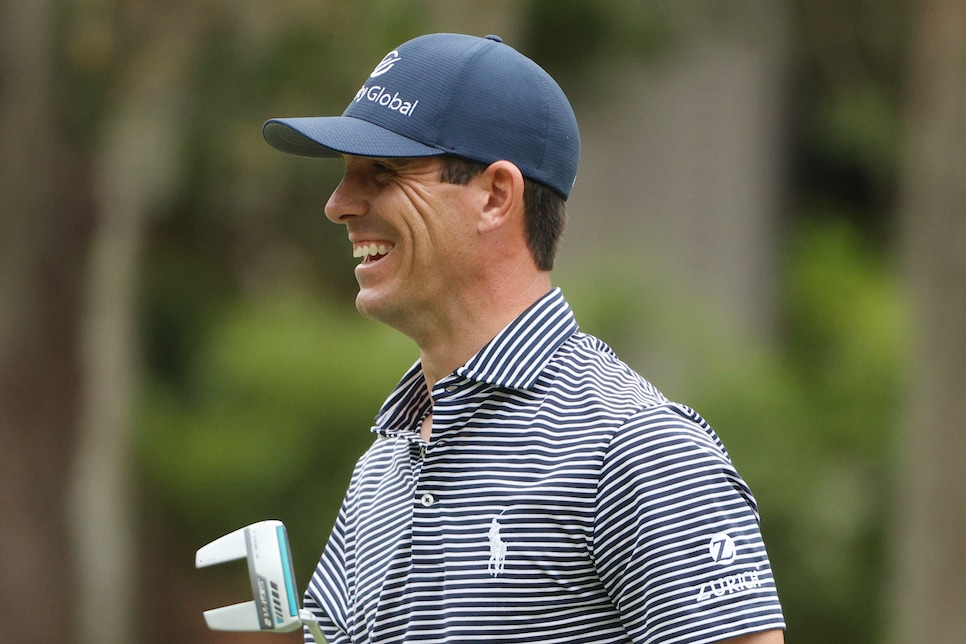 Billy Horschel announced Wednesday that he will host a special event at TPC Sawgrass for some of the top minority golfers in the country.
The Billy Horschel APGA Tour Invitational presented by Cisco will focus not only on the competition but also in providing key development opportunities for players off the course. The tournament begins July 29 on Sawgrass' Stadium course.
The Advocates Pro Golf Association is a non-profit organization with the mission to "bring greater diversity to the game of golf." Its primary function is the APGA Tour, which provides a competitive environment for minorities—the tour is about 70 percent black, with another 10 percent of membership identifying as Latino—with reduced entrance fees. Debuting in 2010 with a three-tournament schedule, the circuit had grown to more than a dozen events with a $350,000 purse and a sponsored season-long points race dangling another $35,000.
The APGA Tour also provides player development and mentoring programs, and helps introduce the game to inner city youth throughout the country.
Horschel, a six-time PGA Tour winner, said his blue-collar upbring is what inspired him to join the APGA's efforts.
"Without some of the success that I had in college, I would have struggled to find financial backing, resources and industry connections to continue my dream of making it onto the PGA Tour," Horschel said. "Through the APGA Tour and the Player Development Program, I want to help support each players' journey, provide them with some resources and [help them] gain an experience that I hope will benefit each player as they chase their dreams in professional golf."
"We are grateful that Billy Horschel took the initiative to start this event and for Cisco's support to help us continue to create unique opportunities for our players to grow and develop as golfers both on and off the course. Billy's passion to help these young men is beyond incredible," said APGA Tour CEO Ken Bentley. "The APGA Tour is a special group of players who all have stories of perseverance and determination. Events like this are crucial for the guys in our development program to continue to progress as golfers and also to introduce them to the variety of opportunities in the golf industry as a whole. I can't wait to see our guys spend three days at the home of the PGA Tour and take on TPC Sawgrass."
The field will feature nine current APGA players—including Kamaiu Johnson and Willie Mack III, both who have made starts on the PGA Tour this season—the top five graduates from the APGA collegiate ranking, and three sponsor's exemptions.