The Loop
Homeless man's act of kindness nets him over $300,000 in viral donation campaign
Near the top of the feel-good stories we've read lately is this viral campaign to reward a homeless man for his random act of kindness.
Johnny Bobbitt Jr. saw a 27-year-old New Jersey woman, Kate McClure, stuck on the side of the road on her way into Philadelphia as her car ran out of gas, and she lacked the money to fill her tank. Bobbitt, who has been homeless for about a year, took his last $20 and walked to a nearby gas station to fill a red gas tank to fill McClure's car. Thankful, McClure returned over the next couple of weeks to repay Bobbitt Jr., and gave him food and other supplies.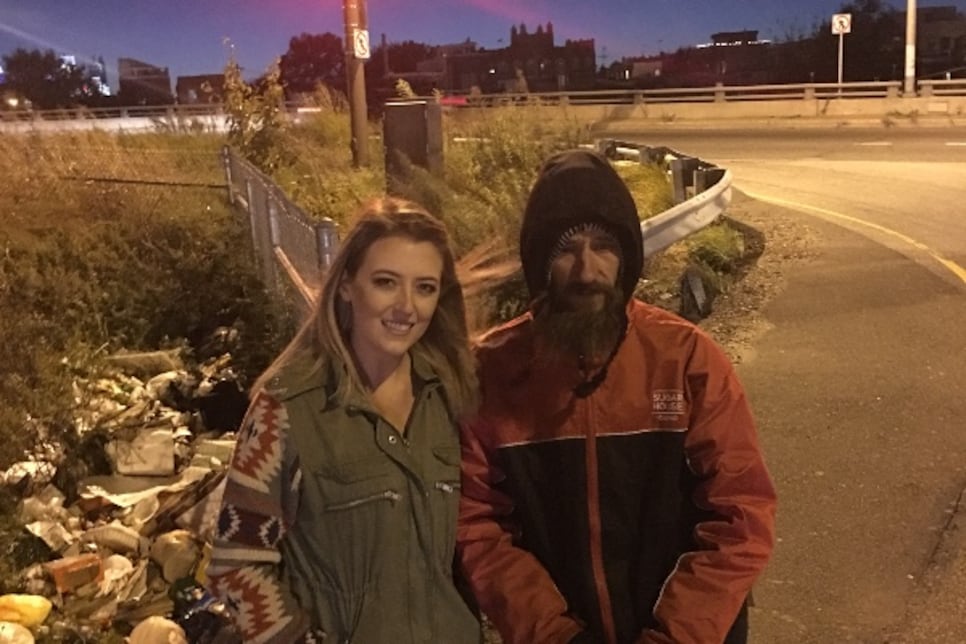 But McClure was motivated to do more. So she started a GoFundMe with a goal of raising $10,000 to give to Bobbitt Jr. for his kindness. Two weeks later, after the story was picked up by CNN and other national outlets, the GoFundMe page has netted more than $335,000. Amazing.
An initial story raised $1,700 for Bobbitt Jr., leaving the former paramedic, firefighter and Marine incredulous in this video.
It's nice to be nice. And in the case of Bobbitt Jr., who can be thankful for a very gracious couple to go out of their way to tell his story, it also pays to be nice.