The Loop
Hogan has averaged 200 rounds a year for 10 years -- that would be Bill Hogan, who once caddied for Ben Hogan
His last name is synonymous with golf, which accounts for his association with the game. But what of his passion (obsession?) for it?
Bill Hogan caddied at Ridgewood Country Club in Paramus, N.J., as a teen, but when he went to Montclair State, he intended to play baseball. The golf coach, noting his last name, convinced him to play golf. He even tntroduced him at matches, not as Bill, but as B. Hogan, a failed effort at gamesmanship.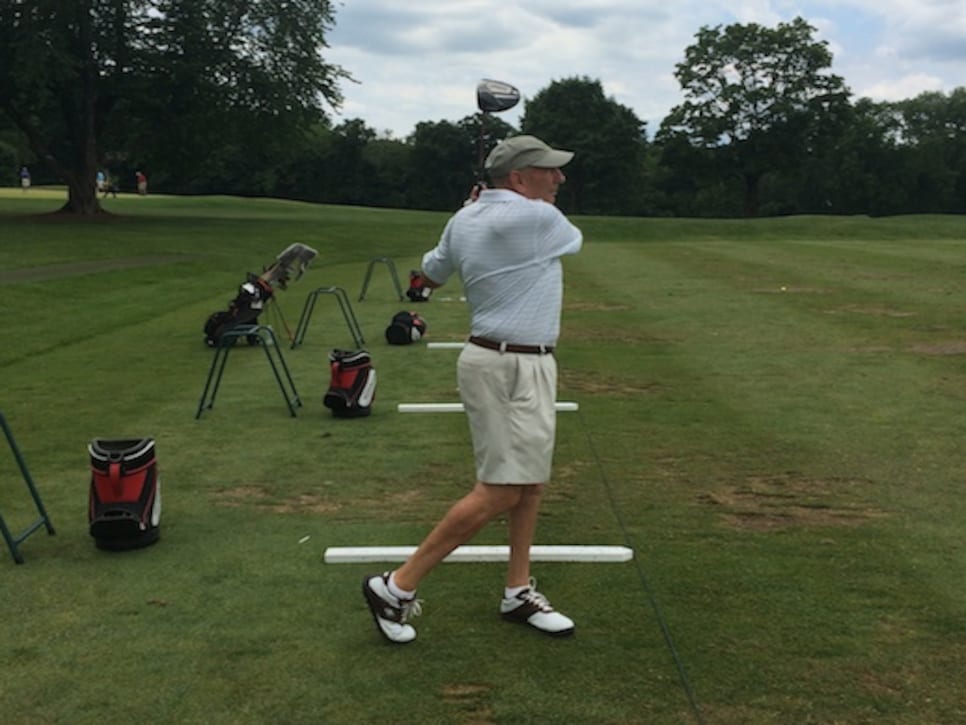 As for the passion, Hogan, now 76 and a member of Bedens Brook Club in Skillman, N.J., played 2,000 rounds in a 10-year span, from 2004 to 2013, an average of 200 rounds per year, despite living in Princeton, N.J., where the weather is not necessarily conducive to year-round golf.
Does he love it that much?
"Can I tell you the truth?" he said. "Golf is the most frustrating part of my life. Having said that, if that's the most frustrating thing, life can't be too bad. I grew up in sports, played basketball and coached and the competitiveness is there. In golf you never get it. Intellectually I get that, emotionally I don't."
He actually began counting his rounds in 2000, for no particular reason, with no goal in mind, he said. He simply enjoyed playing. A lot. He still does. In June alone, Hogan, whose handicap index is 13.5, posted 20 scores, which he said is typical for any of the seven months from April through October. He walks and carries his own bag and will play even when temperatures are in the low 30s, provided there is no wind. Three days into July, he has already played three rounds, as well as some tennis.
Hogan, meanwhile, once actually caddied for Ben Hogan. When Bill was 19, Ben and trick-shot artist Paul Hahn did an exhibition at Ridgewood and Bill was assigned to loop for Ben. When Bill Hogan introduced himself to Ben Hogan," all he did was grunt," Bill said.
It was a memorable day, nonetheless. "We as caddies had to go out and catch the balls," Hogan said. "He said, go out 140 yards and just stand there and when I put my hand up move back 10 yards.' He'd hit the ball, one bounce and into my hands, every time. I had never seen anything like that in my life.
"The really discouraging part was that once we started the round, I was really anxious to help him. I knew every blade of grass there. But he never asked me one thing. Never said one word. I've never seen a human being more focused. And it was a Monday outing. He barely talked."