The Loop
Hit it solid: A timeless, easy look with a completely solid setup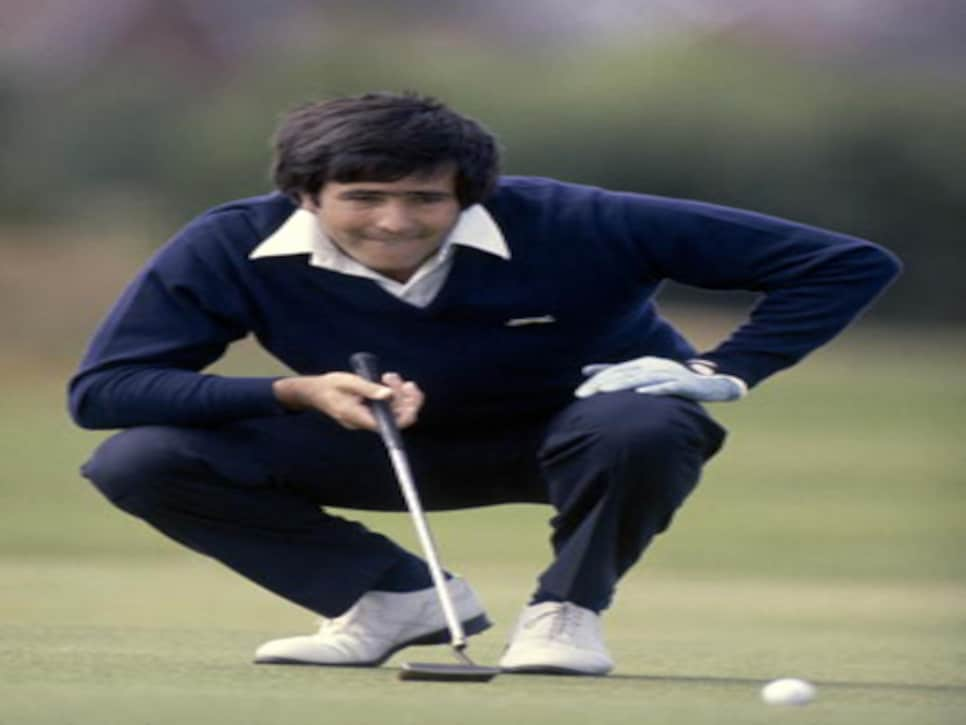 Luke Donald, Dustin Johnson, Martin Kaymer and other tour stars are starting to channel the looks of golf style legends Gary Player and Seve Ballesteros by rocking really cool single color coordination on the course. Their monochromatic move is a subtle strategy for a strong style statement. Follow the lead of these past and present greats and you'll be able to work some solid swagger into your looks as well.
Before you jump off the deep end of the color wheel, a la Hunter Mahan or Rickie Fowler, start with colors you already have in your closet like navy, gray or black. Pair some solid chinos with a polo and a sweater in the same tone to establish a uniform look. Assuming you're not receiving custom-coordinated kits from clothing sponsors, try to vary the texture and fabric of your pieces. This'll make sense of the subtle differences in tone across the brands you're working with. Even though you're sticking with one color, the shades will never be identical and that's OK -- you're not wearing a suit. If you can keep it casual at work, try this move on a Friday with a pair of dark denim, navy sweater and blazer. Again, differences in fabric and texture will give the look some depth and keep everything in proportion.
Syncing your gear up in one color way makes your accessories really pop, too, so drop an interesting hat or shoe into the mix. Straight from Mr. Style, Marty Hackel, we're still staying away from the white belt. Especially if you're wearing darker colors, the white belt will create contrast at your waistline and cut your frame in half. If you're a super slim dude and married to your white strap, keep it Kaymer and make sure your entire outfit stays on the lighter side. The belt will blend with your shirt and trousers and help to smooth out the look.
Some of the most stylish moves are often the most understated ones. Players, past and present, have made strong statements with their solid setups. Take their timeless look to the course and stand out with simplicity.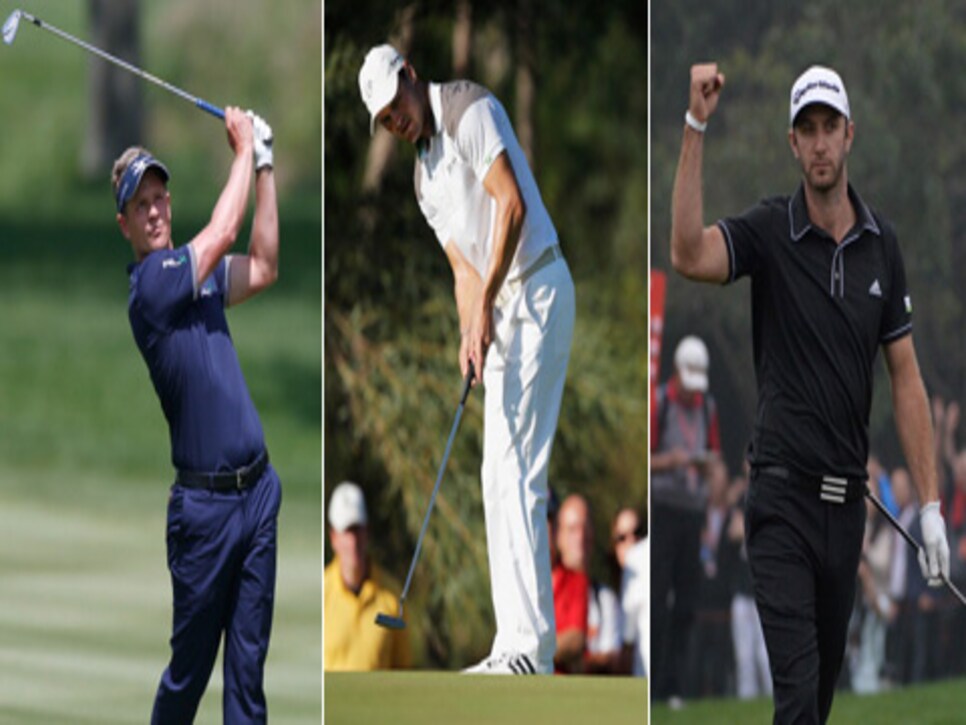 (Photos by Getty Images)*