The Loop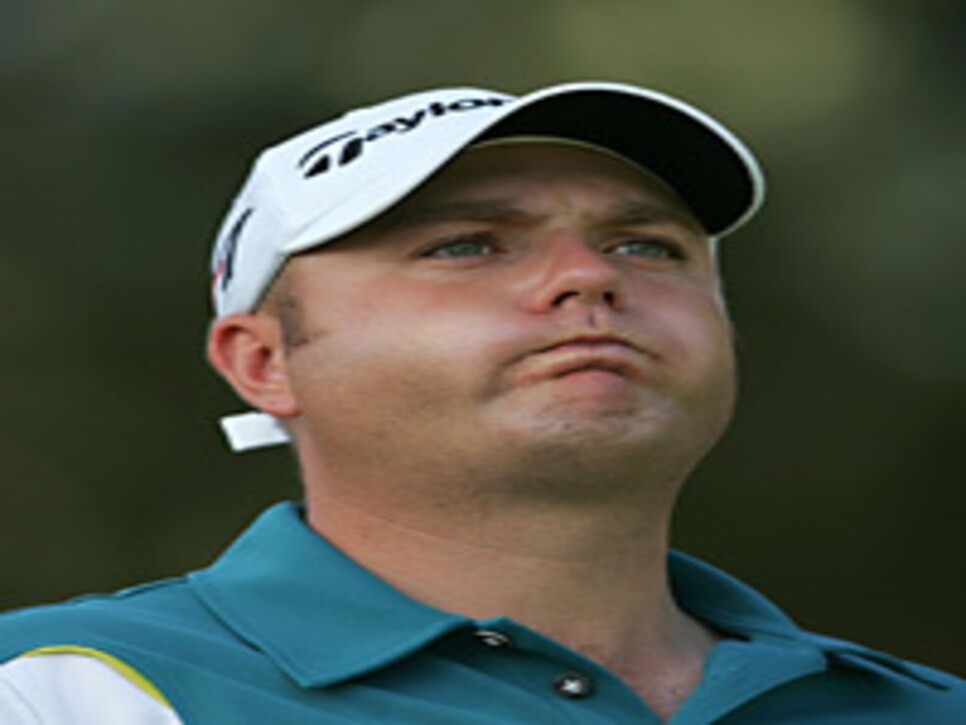 TULSA, Okla. -- First-round leader Graeme Storm of England came back to earth Friday morning in the second round of the 89th PGA Championship at Southern Hills Country Club. After posting a pacesetting 5-under-par 65 Thursday, he slipped to a 6-over 76 Friday and has a 36-hole total of 1-over 141.
What was it like going to bed last night with a two-stroke lead?
"Sleepless," said the 29-year-old Storm. "I didn't get much sleep. I went to sleep at 10 p.m. and woke up about 2 a.m. and it was on and off after that. I think I was worried about missing my alarm call, which I don't normally think about but when you're leading a major it's slightly different."
Storm had five pars, four birdies and eight bogeys on his card. He also hit only 7 of 18 greens in regulation.
"I didn't get the run of the ball I did yesterday," Storm said. "I just missed the fairway at 18 and ended in someone else's divot. I am still in contention but disappointed. I didn't play that badly but I was punished when I made a mistake. I have to take the positives out of it. It's not often that you are leading going into the second round of a major."
Storm is looking forward to the third round on Saturday.
"I did feel differently today," he said. "It's a great experience and one I will learn from. I hope to have a good weekend because I am not far away from the leaders. I will just have to take it on the chin and come back fighting tomorrow."
(Photo: Streeter Lecka/Getty Images)**