The Loop
High school golfer with Down syndrome wins Arizona sports moment of the year
In the fall, Amy Bockerstette became the first golfer with Down syndrome to qualify for the Arizona state high school tournament. And on Sunday, she was honored with the AZCentral Sports Moment of the Year.
Check out this video, which gives a bit more background on Amy's accomplishments and includes her speech:
According to the video, Bockerstette started out as a freshman on the Sandra Day O'Connor squad "allowed to tag along with the varsity players" to cracking the team's starting five this past season. Congrats to Amy, who after winning her award got to meet Arizona Cardinals star -- and celebrity golfer -- Larry Fitzgerald: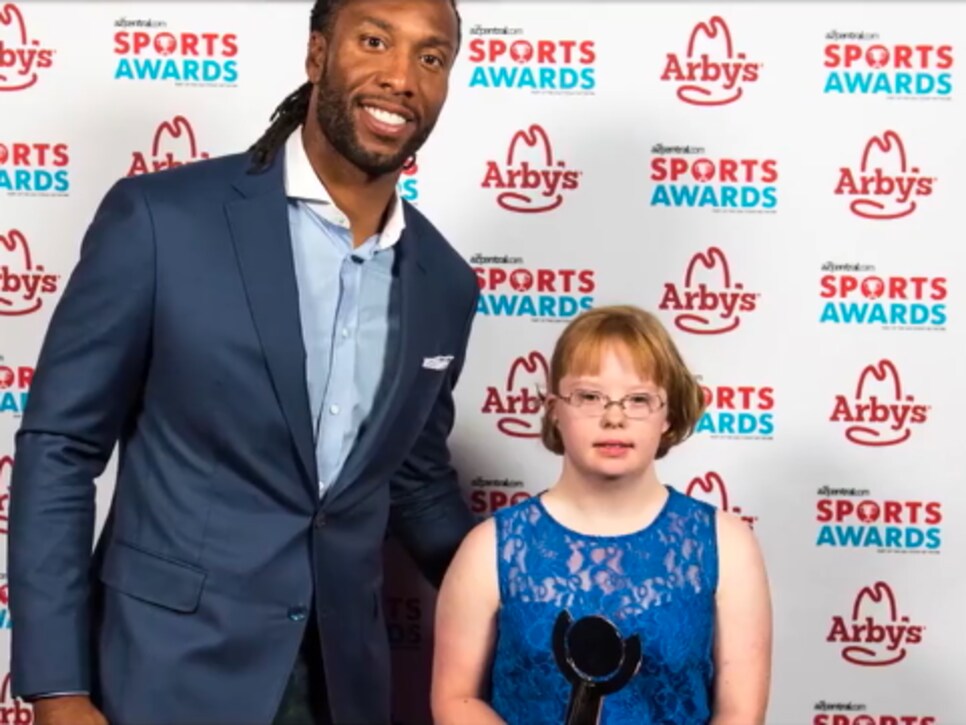 Hopefully, Larry came away with some golf tips.