Zozo Championship
Hideki Matsuyama summing up the state of his game shows how crazy high his standards are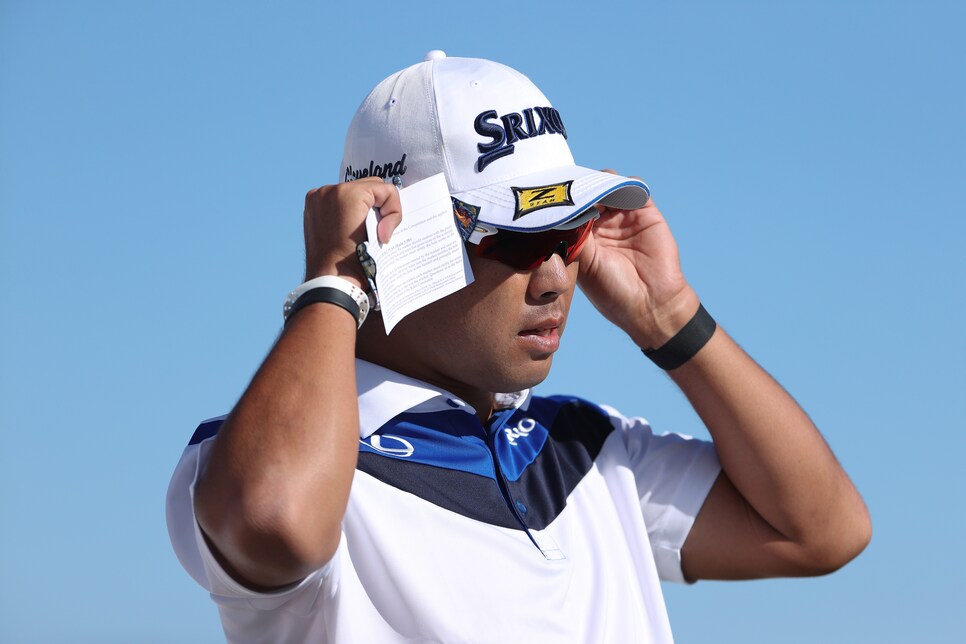 Over the past 12 months, Hideki Matsuyama has put together a resume that most tour pros would kill for. It's a run that includes a green jacket, a pair of runner-up finishes and a T-4 in the Olympics, which were held in his home country of Japan. For Matsuyama himself, though, that's simply not good enough.
Ahead of this week's Zozo Championship, which is also being held in Matsuyama's home country, the Masters winner was asked about his goals for the new year, and his answer indicated that his last season, despite it including his history-making first major title, was a disappointment.
"Honestly, I was not really in contention in the last season," said Matsuyama, who made nearly $5 million in the 2020-21 Super Season. "I could win at the Masters, which I really wanted to win. Overall, I was not consistent."
Matsuyama being underwhelmed by a borderline career year is peak Matsuyama. He has famously high standards, often displayed when he does a one-handed follow through on an approach shot, indicating he's disgusted with it. More often than not, those shots end up within 25 feet of the hole.
Even after a strong start to the new season, with Matsuyama tying for sixth at the Fortinet Championship in September, he's still not playing to the level he expects to play at consistently. In the last two weeks in Las Vegas, he's finished T-67 and T-59, the former of which was a poor performance across the board at the Shriners, the latter being a strong statistical week in every area save for putting. Matsuyama lost 9.6 strokes on the greens at the CJ Cup, but gained 5.3 tee-to-green and 3.2 on approach. Very strong numbers, but Matsuyama is not looking for "strong," he's looking for perfection.
"Ball-striking, putting, chipping, all of these have not reached the level I want," he said. "If my game scored 10 out of 10 at the Masters, now I would say it scores less than 1."
Meanwhile, Matsuyama currently ranks inside the top 35 on the PGA Tour in both strokes gained/tee-to-green and approach, and last year he finished top 50 in every strokes-gained category except for putting. This week his game will be tested at Narashino Country Club, site of the 2019 Zozo Championship, where Matsuyama finished in solo second behind Tiger Woods.
That, obviously, was not good enough either.
"Being in contention with Tiger was quite an experience for me but I tried hard to prevent him from achieving the historical win, especially in the last six holes. I was just not good enough at that time but I learned course management from him."
No Tiger this week, but the good memories and the home-game angle have Matsuyama feeling a little better about his chances. Sort of.
"I will be struggling this week, but I am here in Japan so I am motivated to be in contention."