Courses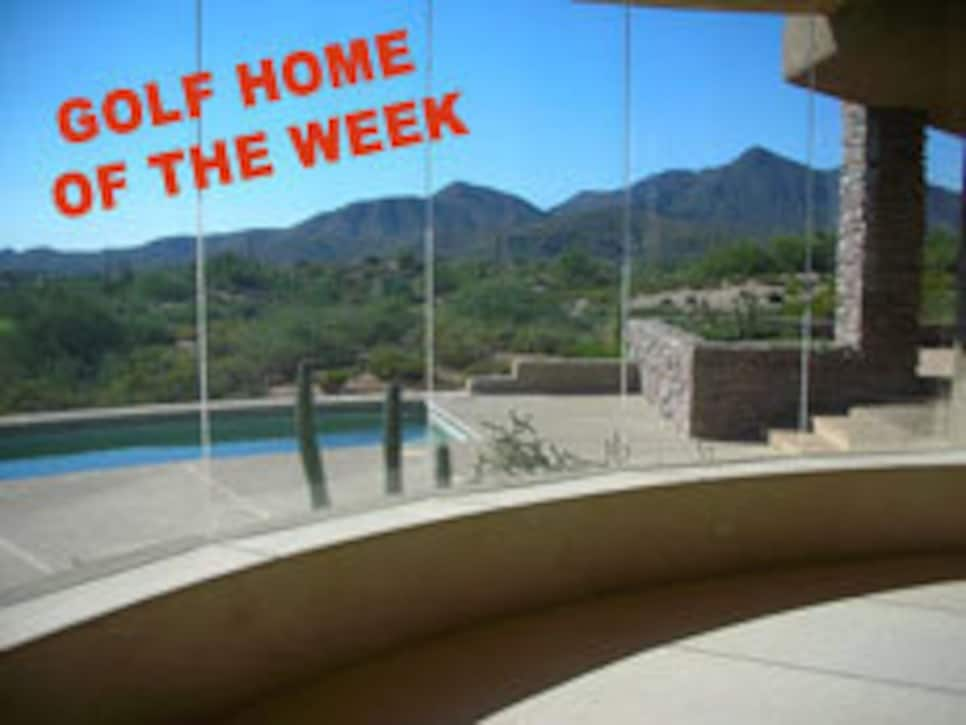 Welcome to Golf Home of the Week, a new feature that will showcase homes for sale in notable golf communities throughout the country. Special thanks to the real estate web site Zillow.com, which is helping us find these properties.
Click on the address above to visit this house's profile on Zillow, with additional pictures, maps, a "Zestimate" of the home's value, and more.
It's not a bargain-basement home, by any stretch. The asking price is $1.995 million. But that' s down from $2.8 million a year ago. Annual taxes: $7,878.
This is a three-bedroom, three-bath home in Scottsdale's Desert Mountain community. It measures roughly 4,000 square feet and sits on nearly two acres of landscaped (but otherwise undeveloped) property. There's room to expand.
Inside, you get dramatic views in every direction. The one you'll see first when walking through the front door is the second hole on Desert Mountain's Geronimo course.
The house has a barbeque area, deck, pool, a hot tub and a pool.
The home comes with a membership in the Desert Mountain Club, which agent Linda Salkow values at $325,000. The club has six Jack Nicklaus-designed courses, five restaurants, nine tennis courses and a spa. All private, of course.
The clubhouse for Desert Mountain's Geronimo and Cochise courses is an easy stroll down a paved walkway from this home.
The house was on the market for about a year at $2.8 million. That was before Salkow got the listing. She put it on the market at its current price last October.
Salkow concedes the house could "use a little updating," though nothing major. This is partly why it's "the least expensive home in the most exclusive neighborhood in Desert Mountain," in her words.That neighborhood is known as Deer Run. It has only 13 buildable lots.