The Loop
Have a cigar! Hey, have two!
There are two approaches to turning yourself into a human billboard: the single-logo, less-is-more approach, typified by Tiger Woods (Nike) and Jordan Spieth (Under Armour), and the how-much-personal-surface-area-can-I-embroider approach, typified by Jim Furyk and NASCAR. My friends and I fall into the second category, and, even though by now we have virtually covered ourselves with umlauts (thanks to Jagermeister, the official all-weather intoxicant of the Sunday Morning Group), we haven't finished selling out.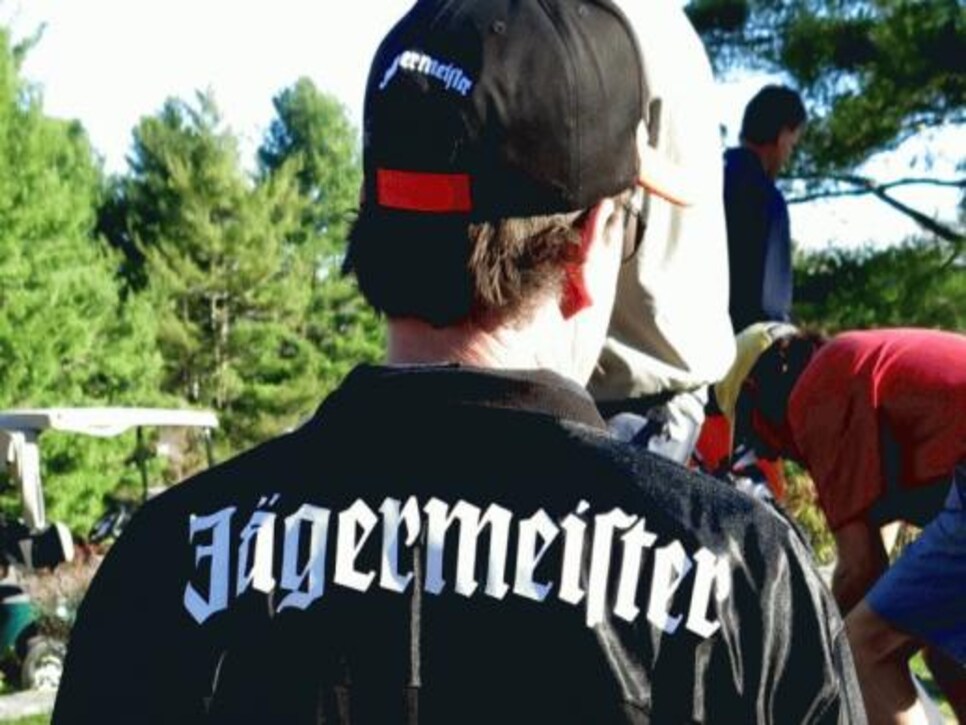 Recently, we added another major sponsor: Famous Smoke Shop, which sells cigars online, by mail order, and in person (at the company's headquarters and retail super store, in Easton, Pennsylvania). Famous Smoke is what is known in the business world as a "good fit" with a lot of the guys I play golf with.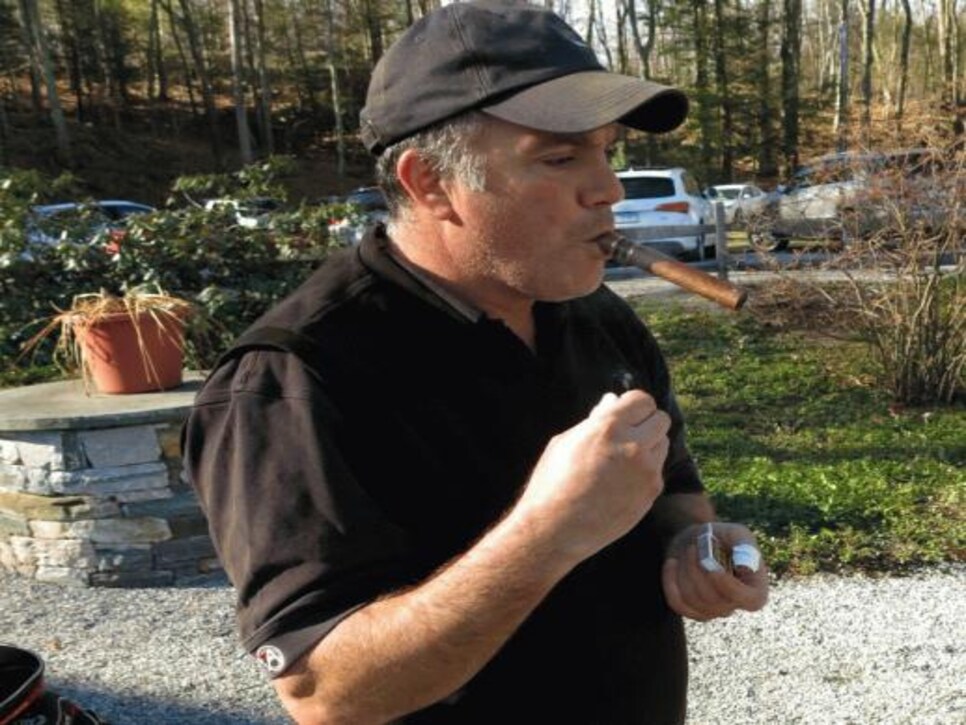 Famous Smoke was founded in New York City in 1939 by David and Rose Zaretsky, and it's owned today by their son Arthur, who, whether he plays golf or not, is now an honorary member of the Sunday Morning Group. The company operates several cigar-oriented websites -- not just Famous-Smoke but also CigarAuctioneer (which sells lighters and other accessories) and CigarMonster (which has the coolest golf hats):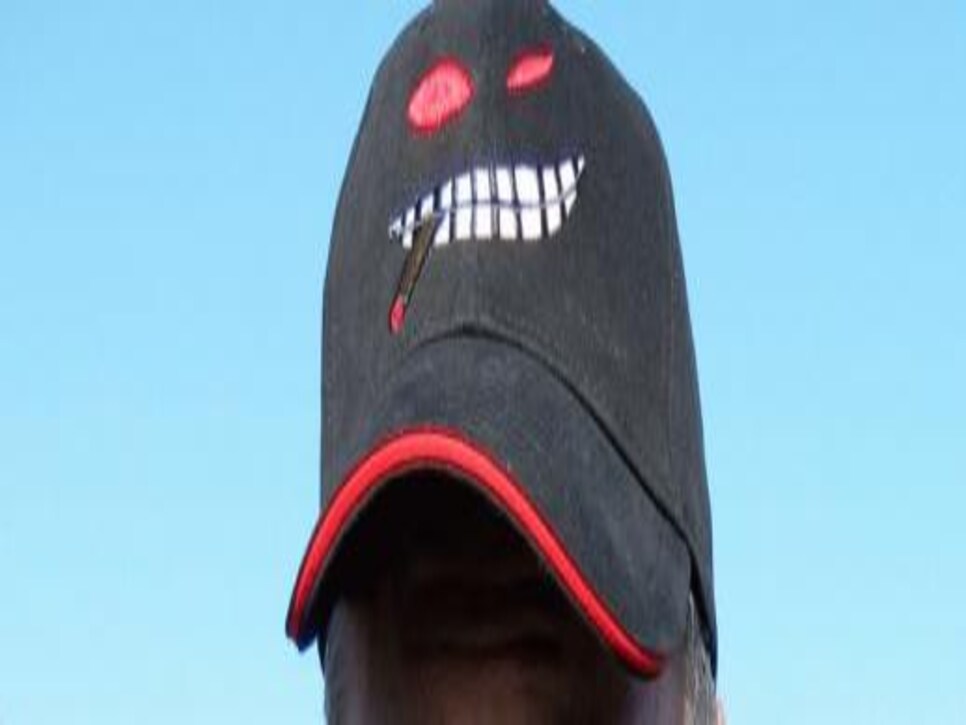 When we played at Richter Park two weekends ago, we handed out a bunch of goodies that Famous Smoke had sent us during the courtship phase of our relationship: cigars, hats, shirts, towels, and other stuff. We gave those things to ourselves and also to random strangers, including this guy: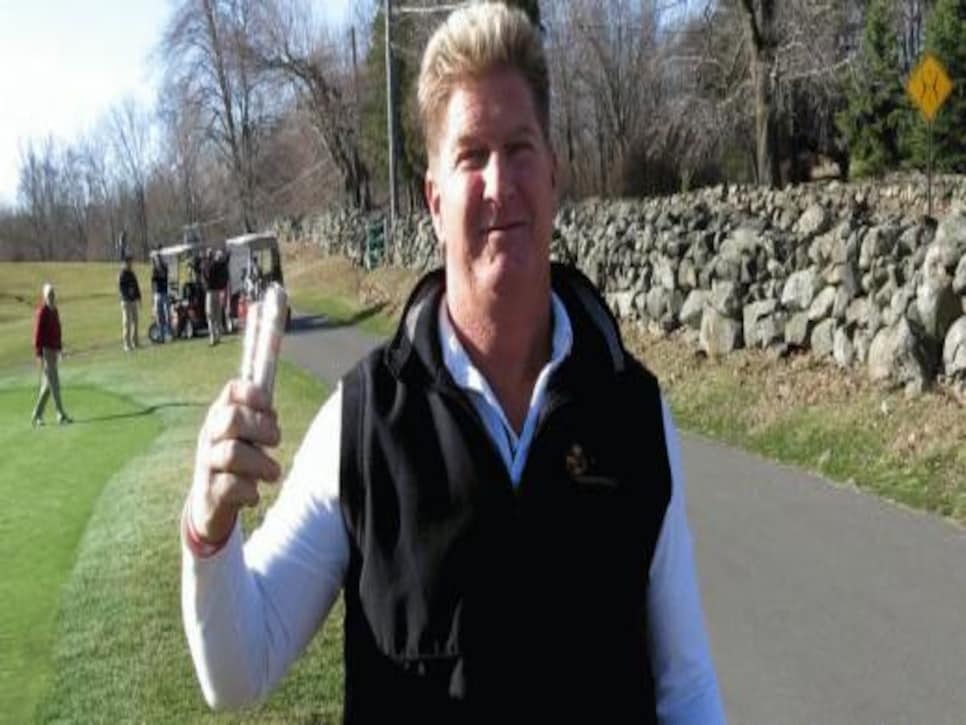 It was like Man Halloween.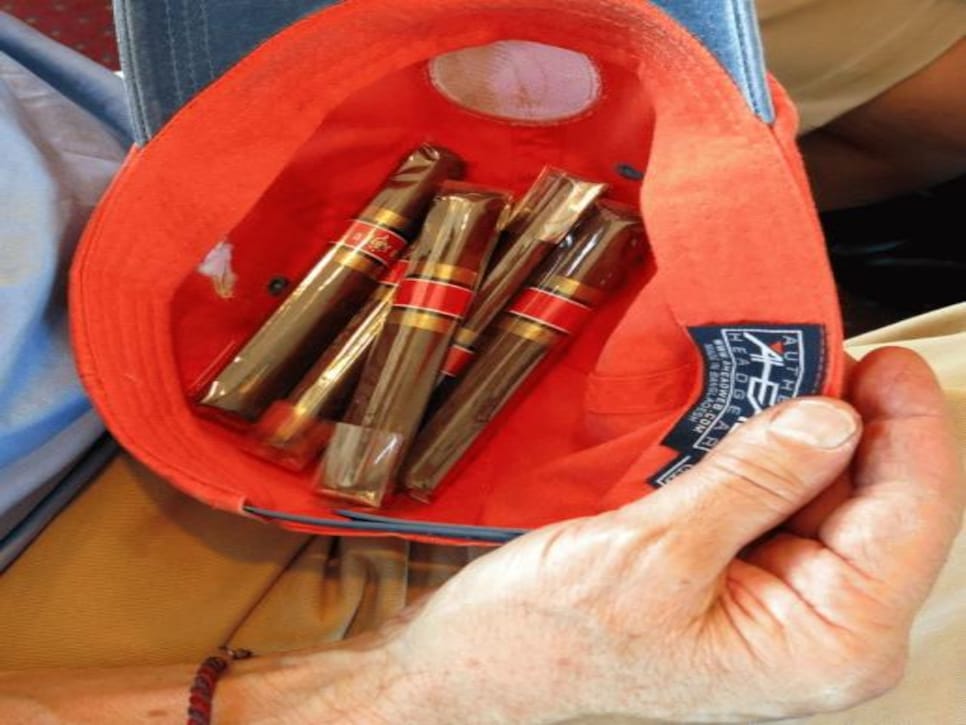 Cigars have sort of been in the news recently, because the normalization of relations between the United States and Cuba will presumably lead eventually to the normalization of relations between American cigar smokers and Cuban cigars. I asked our new friends at Famous Smoke about that, and learned that Arthur Zaretsky believes that an end to the cigar embargo would be good good for Cubans and for his company (and therefore, by extension, for the Sunday Morning Group), but that, for a variety of mostly legal reasons, he doesn't believe it will happen soon. Even so, he's optimistic, long-term; he told a local reporter, "I've been waiting 45 years to sell Cuban cigars."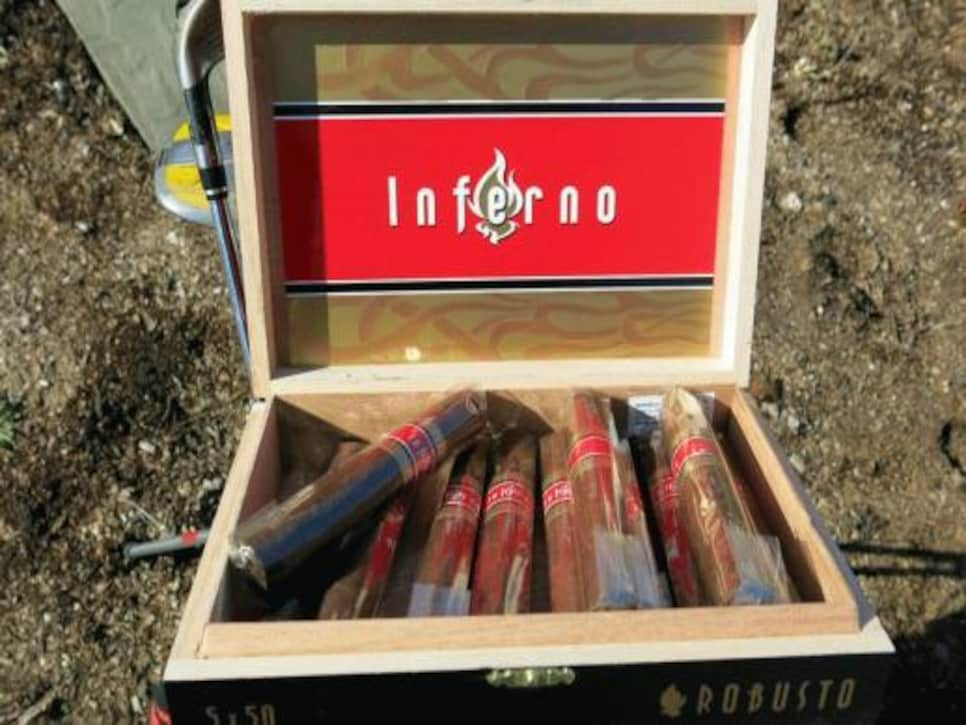 Recently, someone told me that when the pros sell out they do it for money, not just for hats and shirts with awesome logos on them. Whoa! Maybe we'll work on that next.