News
Heroics on the 18th put Lydia Ko one back at CME Group Tour Championship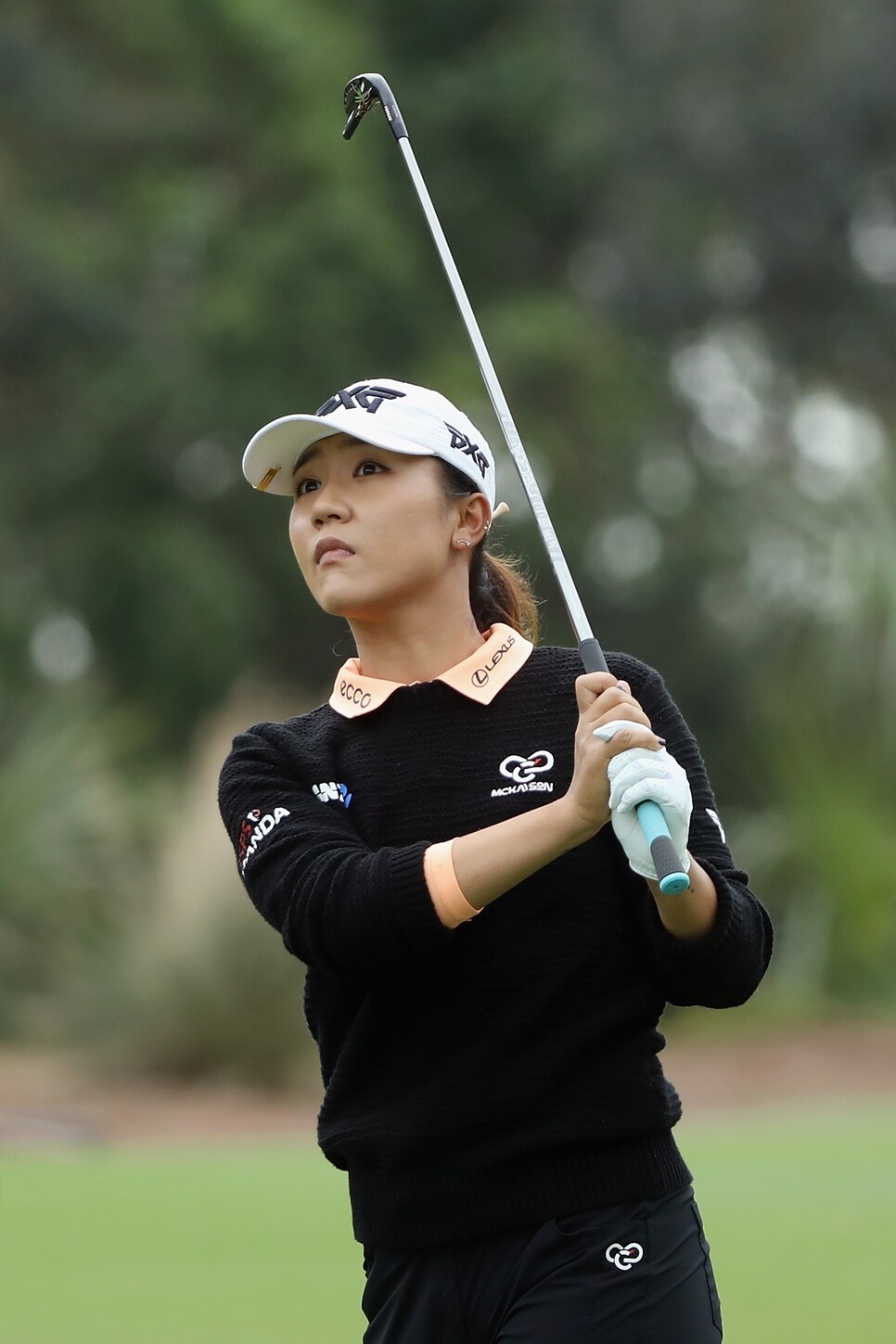 NAPLES, Fla. — After almost holing her approach shot on the ninth hole, Lydia Ko started to hit a bit of a rhythm during her first round at the LPGA's CME Tour Championship. She made birdie there to turn at one under. With birdies at 13 and 14, and then an eagle at 17, she was five under. She needed only a par on the 18th at Tiburon Golf Club to finish the day with a five-under 67, one stroke off the lead of Sarah Jane Smith and Peiyun Chien.
She did not make it easy on herself.
At 18, Ko pulled her approach shot and it ran out farther than expected, rolling off the green and coming to rest next to a television tower. She called a rules official over and got a drop over on a side hill that runs down into the pond to the left of the 18th green. Standing on the sidehill, Ko took her swing and flew the ball over the green and into the bunker on the right side of the green. It was a bit jarring, certainly an uncharacteristic shot for Ko. Always composed, but in that moment displeased, Ko strode to the fairway bunker.
The ball was sitting down in the sand. She popped it up and out and onto the green, and it ran into the hole. The concerned look on her face after the air-mailed chip was immediately replaced with a smile. She threw her arms in the air in celebration. This moment was more characteristic of the former No. 1 player in the world.
After winning four times during the 2016 season, Ko set expectations that would be difficult for anyone to play up to. This season hasn't been as smooth, and she remains winless after losing her No. 1 ranking in the spring. But in the events leading into the Tour Championship, Ko has been playing better. She finished second in Taiwan, T-11 in Maylasia and T-5 in Japan.
"I just want to finish the season on a high note," said Ko after her round. "The girls are playing great so it's been a lot of fun. It is good to be able to play some solid golf these past few weeks and put myself in better positions going into the weekends and going into the final round. I think the more I do that, the think the confidence kind of builds up. Golf is such a confidence game. If you start making birdies or putts and playing well, it builds up. That momentum kind of carries on."