The Loop
Here's why Sergio Garcia shouldn't be too upset about his close call at the British Open
HOYLAKE, England -- After Sunday's final round at Royal Liverpool, Sergio Garcia didn't look as torn up about this near miss at the British Open as he has with close calls at majors in the past. In fact, he looked genuinely happy for Rory McIlroy, which is good, because there are lot of positives Garcia should draw from this.
He turned the inevitable into a contest
McIlroy was six-shots ahead at the start of the day, and after a birdie at the first, Rory's round was fast turning into a coronation. But Garcia didn't give up. He, too, birdied the first, then fist-pumped after he birdied the fifth -- something a fair amount of people snickered at in the moment. But Sergio kept clawing, holing a momentum-building eagle putt on the 10th to make things interesting. He ended up at with a 66 and finished only two back of McIlroy after starting the day seven off his lead.
"I'm happy I gave myself enough of a cushion," Rory McIlroy said. "There were a lot of guys coming at me, especially Sergio."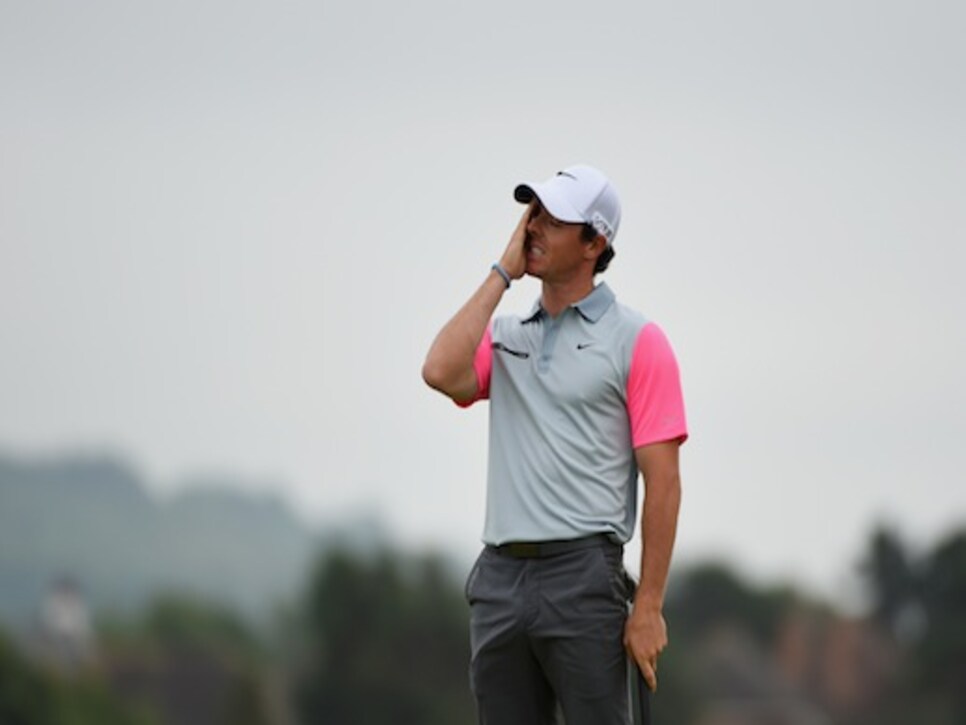 Granted, he was never in the lead, but there were plenty of opportunities for Sergio to quietly disappear and let Rory have his day. It looked like he would at one point -- his shot that caromed off the stands on the 12th, for example, and the two attempts to get out of the bunker on 15 -- but he never did. He kept coming back each time. "Everybody looks at you as second and they want to make it a negative," Garcia said. "Not at all ... I played well. I felt like I did almost everything I could."
Not winning rarely makes pros feel very good, but maybe it should this time for Garcia. His T-2 at this year's British Open is now his 10th top five in majors. He's also now all but guaranteed to make another Ryder Cup team -- it'll be his seventh -- and he'll jump to fifth in the world rankings. It's fair to say Garcia has now firmly re-established himself as the best player without a major, and he's won some of the biggest events all across the world. It's only a matter of time before one of the four biggest ones falls his way.