The Loop
Here's the purse up for grabs at the 2016 U.S. Open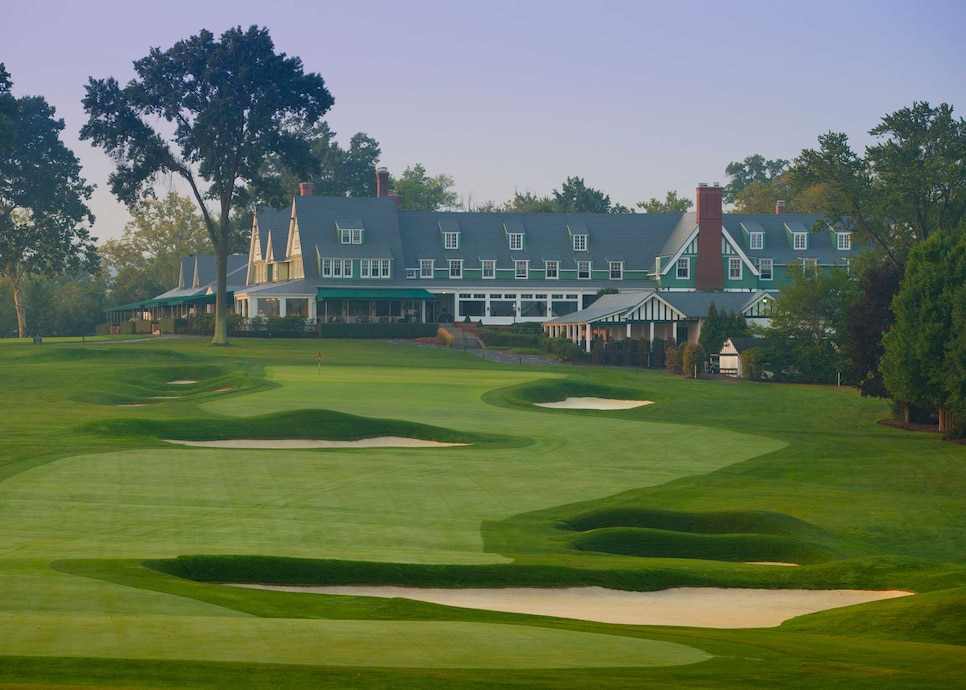 OAKMONT, Pa. -- Whoever finishes second at Oakmont on Sunday will be disappointed. But he won't be going home empty handed.
The USGA announced the 2016 U.S. Open purse on Saturday, and for the second consecutive year, the winner will receive $1.8 million in prize money. Second place isn't too shabby either, with over a million heading to the runner-up: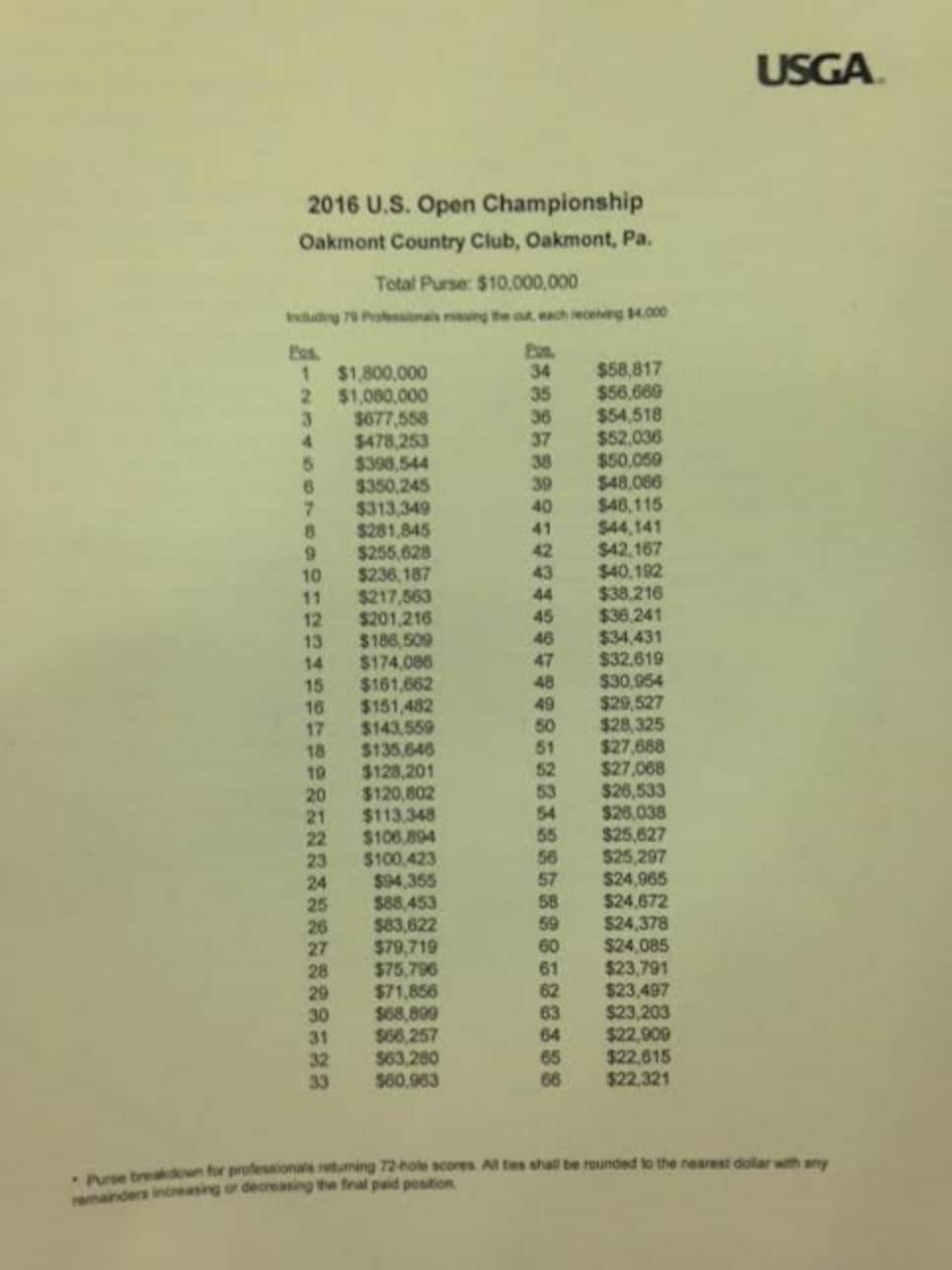 The top 23 finishers will earn six figures; those missing the cut are allotted $4,000. Not bad for a week's work.