Here's Steve Spurrier celebrating a birdie in vintage Steve Spurrier fashion
Before he was a celebrated college football coach and a guy who plays in PGA Tour Pro-Ams, Steve Spurrier was a Heisman Trophy-winning quarterback at Florida. We mention this because of the image below of the South Carolina coach making a birdie putt at the annual Gamecocks Media Golf Outing.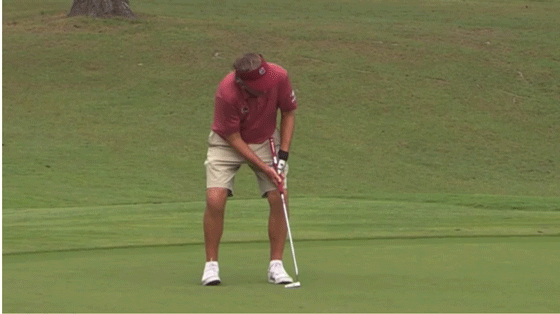 Never mind the putting stroke. Doesn't Spurrier look like he's spinning out of the grasp of a defensive tackle? The guy is 70 years old and looks like he could get still run a decent play action.