The Loop
Here's how you can play golf with Bill Murray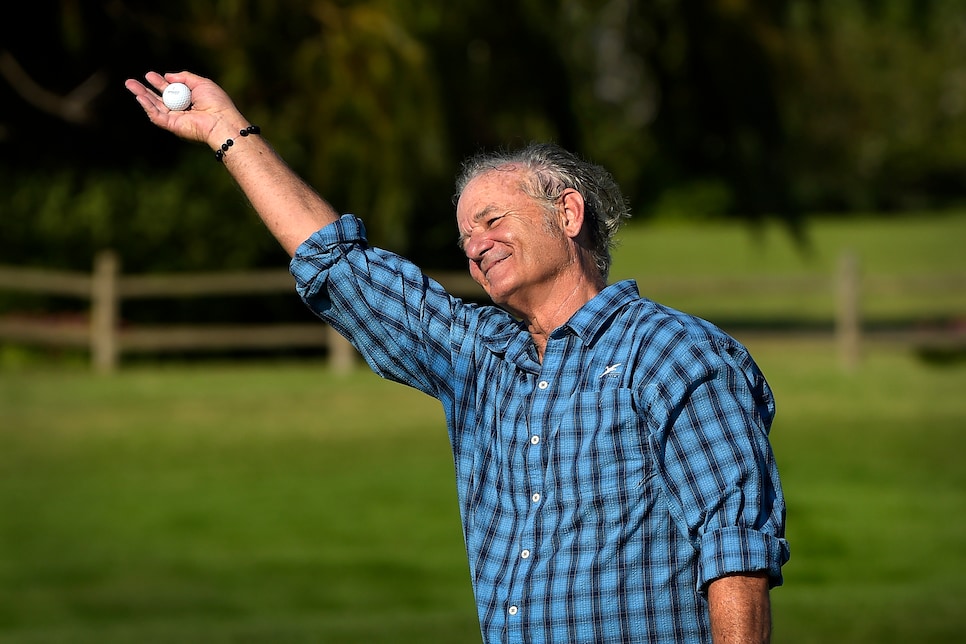 "Who would be in your dream foursome?" It's a question all golfers have contemplated. And perhaps no person is featured as much in response as Bill Murray. Luckily for you, that dream could become a reality.
Once again, Charitybuzz.com is auctioning the chance to tee it up with the Chicago funnyman for his foundation. On the group's site, you can place your bid to play with Murray at Daniel Island Club in Charleston, South Carolina. Also attached to the package is lunch with Murray, where you can pepper him with questions like, "Did you throw your putting match against President Obama?" and "How the hell has your son not seen Caddyshack?"
Murray's charity, run by Bill and his brothers, raises funds for "medical services, educational programs, lifesaving equipment, and fundraising opportunities to better the lives in communities across the country." The current bid leader is $43,500; the auction ends on Wednesday, February 22.