If you want to play Erin Hills, the site of the 117th U.S. Open Championship, be prepared to drop a significant amount of cash. The 11-year-old course, which will open for the season on July 1, carries a $280 greens fee, with a same-day replay rate of $180. Those numbers will increase to $295 and $195, respectively, in 2018. Wisconsinites don't get a break on greens fees, but if you're an active member of the military, you get a cool 55 percent discount.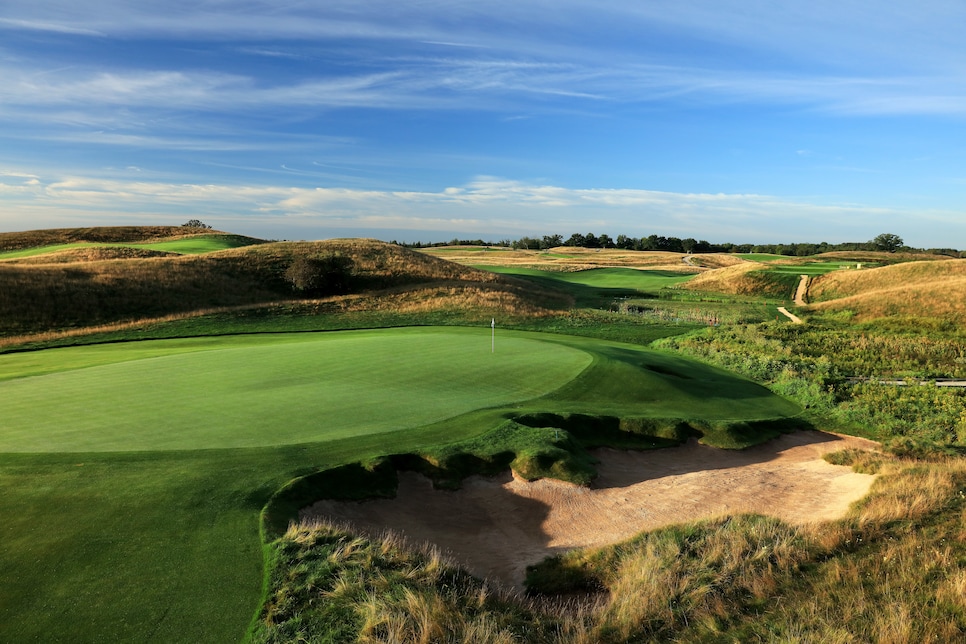 Erin Hills is a walking-only course, and push carts aren't allowed. While using a caddie isn't required, it's highly recommended. Caddies cost $55 per player, with a suggested tip of $65. And if your foursome would rather request just one forecaddie, that'll cost $110, plus a suggested tip of $100.
Lodging options at Erin Hills range from single- and double-occupancy rooms in a lodge that sits right off the first tee, to four-bedroom cottages that can accommodate an entire group of buddies. There are four small airports within 30 miles of Erin Hills, which is perfect if private aviation is part of your travel diet. But if you're interested in commercial travel, then Mitchell Airport, in Milwaukee, is the closest international airport, and it's 50 minutes south by car. Chicago's O'Hare International Airport is an hour and 40 minutes away.