The Loop
Here's how many golf shots CBS showed during Sunday's Masters telecast (Hint: It was a LOT)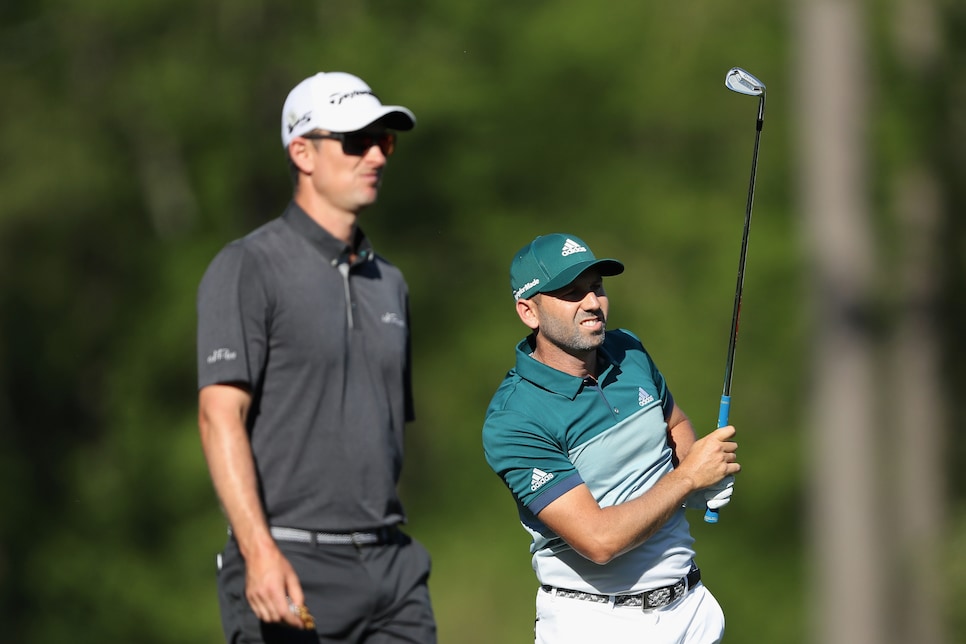 Classictvsports.com has been tracking this since the beginning of 2014 and the 1.41 figure is the highest in that time period. The next highest came at last year's Masters when CBS showed 1.33 shots per minute. The next highest for any other major since 2014 was the 1.23 shots per minute showed by ESPN during its final year of broadcasting the British Open in 2015.
And since the Masters has fewer commercial breaks than any other golf tournament, that high shots per minute added up to a high number of overall shots shown -- 430, in fact, from 2:00 PM on Sunday to 7:05 when the final putt in regulation was holed. (Classic TV Sports didn't count playoff shots to make the comparison more fair.)
And what was probably done to appease Augusta National's love of the amateur story, CBS showed 10 shots of low-am finisher Stewart Hagestad (T-36) and seven shots of Curtis Luck (T-46). On the flip side, Kevin Chappell (T-7) was the highest finisher who was never shown on Sunday when CBS aired shots from 27 different golfers.