The Loop
Here's how Germany's soccer team is helping Martin Kaymer play better golf
HOYLAKE, England -- Martin Kaymer plans to implement the same strategy at the British Open that Germany used to win the World Cup: get organized, be disciplined and stay patient.
"To win is one thing, but the way they won and how they carried themselves and always kept going gives me so much inspiration," Kaymer said, who answered more questions about Germany's World Cup win then his own game during his Tuesday press conference, but he didn't seem to mind.
"It was probably the first moment in my career as an athlete where I was very, very proud to be a German athlete. Not because of my own success."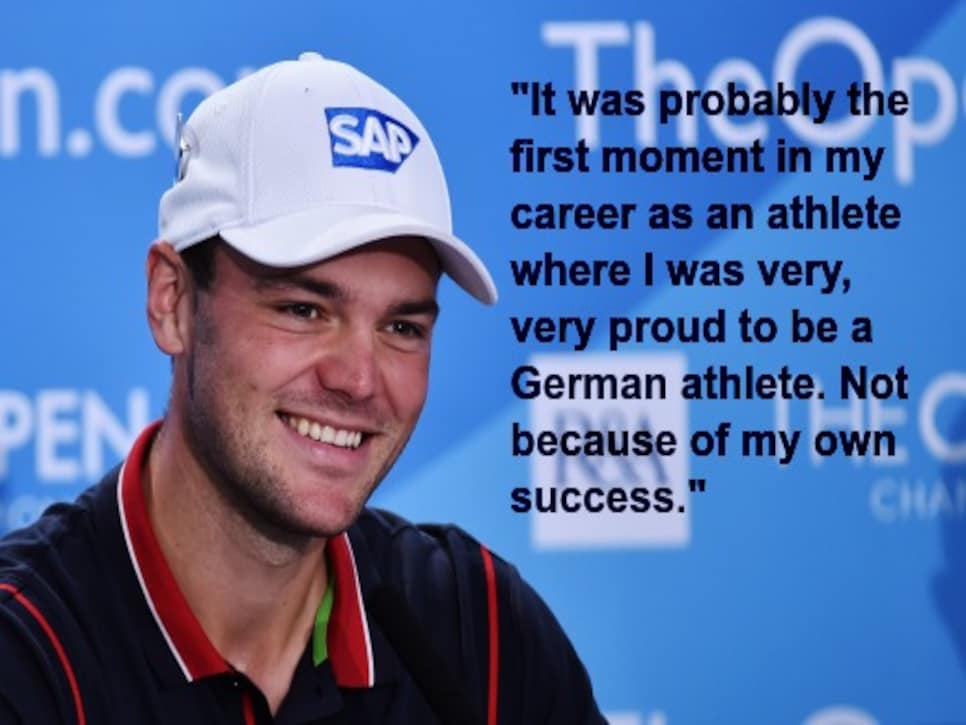 "There was nothing about any secrets, just play your game, use the opportunities that you get. Don't make any silly mistakes and wait. That's all you can do," Kaymer said. "Every team had a bad day here and there. Germany, they didn't play great against I think it was America. They didn't play great. But they still got away with it. And that's the same on the golf tournament."
It's fair to say Kaymer hasn't replicated his same pre-U.S. Open form since his second major win, but if Kaymer's win at Pinehurst proved anything, it's that he's perfectly fine operating under the radar. This is the major that means the most to him, he said, and with two majors already under his belt and now a World Cup in his country's arsenal -- its first since the fall of the Berlin Wall in 1990 -- he likes his chances of one day winning the claret jug.
"It's just the quality of work. It's permanent. It lasts," Kaymer, on what he believes are his Germany's defining qualities, said. "I can rely on it, always."