Payday in Northern Ireland
Here's the prize money payout for each LPGA golfer at the 2022 ISPS Handa Invitational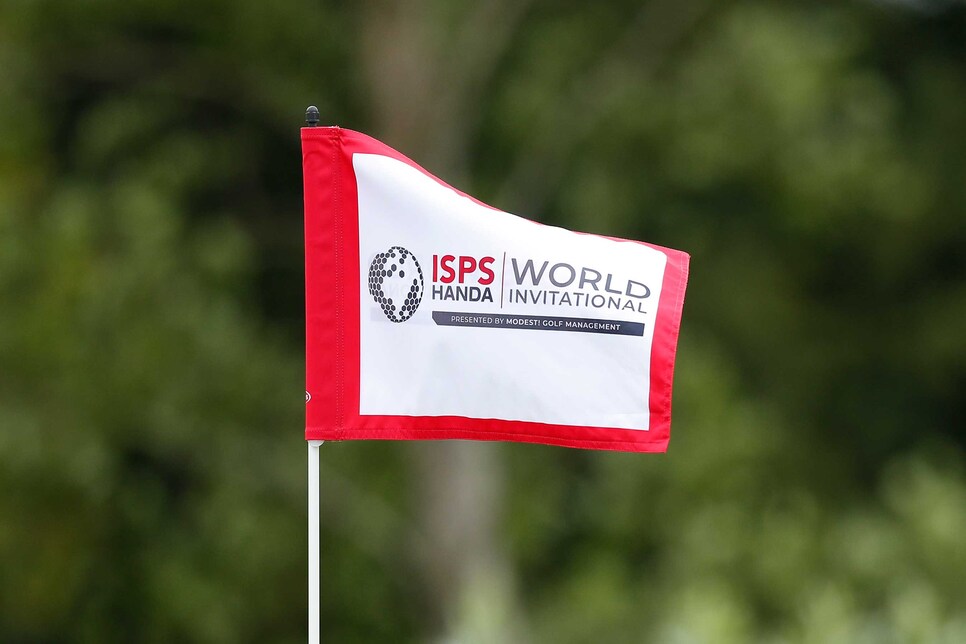 It didn't take long for Maja Stark to decide what to do about her newfound LPGA membership. By shooting a 10-under 63 at Galgorm Castle Golf Club in Northern Ireland in the final round and zoom past her competitors to win the ISPS Handa Invitational by five, the 22-year-old Swede could join the tour immediately and play the rest of 2022 as her rookie year. Or she could defer her membership until 2023.
Stark, a former All-American at Oklahoma State who turned pro in 2021, took Option 1 after grabbing her first career LPGA title to go with four Ladies European Tour wins to her credit.
With the victory, Stark claimed a prize money payout of $225,000 from the overall purse of $1.5 million. Here's the prize money payouts for all the players who made the cut in the tournament, run concurrently to a DP World Tour event that was won by Scotland's Ewen Ferguson.
Win: Maja Stark, -20, $225,000
2: Allisen Corpuz, -15, $142,776
3: Georgia Hall, -14, $103,574
T-4: Linn Grant, -13, $65,792
T-4: Emily Kristine Pedersen, -13, $65,792
T-4: Peiyun Chien, -13, $65,792
7: Liz Young, -12, $44,166
T-8: Lauren Stephenson, -11, $36,740
T-8: Amanda Doherty, -11, $36,740
10: Leona Maguire, -10, $31,658
T-11: Olivia Cowan, -9, $25,811
T-11: Pornanong Phatlum, -9, $25,811
T-11: Jennifer Chang, -9, $25,811
T-11: Daniela Darquea, -9, $25,811
T-11: Gemma Dryburgh, -9, $25,811
T-16: Lauren Coughlin, -8, $20,871
T-16: Lee-Anne Pace, -8, $20,871
T-18: Meghan MacLaren, -7, $18,331
T-18: A Lim Kim, -7, $18,331
T-18: Karis Anne Davidson, -7, $18,331
T-18: Cara Gainer, -7, $18,331
T-22: Pauline Roussin, -6, $16,416
T-22: Mi Hyang Lee, -6, $16,416
T-24: Wichanee Meechai, -5, $14,931
T-24: Haylee Rae Harford, -5, $14,931
T-24: Alice Hewson, -5, $14,931
T-27: Lucy Li, -4, $13,035
T-27: Janie Jackson, -4, $13,035
T-27: Stephanie Kyriacou, -4, $13,035
T-27: Allison Emrey, -4, $13,035
T-31: Aditi Ashok, -3, $11,569
T-31: Nicole Broch Estrup, -3, $11,569
33: Linnea Johansson, -2, $10,865
T-34: Kylie Henry, -1, $10,201
T-34: Becky Morgan, -1, $10,201
T-36: Nuria Iturrioz, E, $9,420
T-36: Manon De Roey, E, $9,420
T-38: Kristen Gillman, +1, $8,637
T-38: Kaitlyn Papp, +1, $8,637