The Loop
Here are all of the (definitely real) sporting events you can watch this weekend
There's really only one way to kick off this article. Please watch:
We, too, Like Sportz and we don't care who knows. But in …. Wait for it …. Wait …. It's coming …. Hold please ….. THESE UNPRECEDENTED TIMES, what's a sportz guy to do without any sportz?
That's where you are wrong, friend. Even though there's no football, football, football, tennis, hockey, golf, on, there are still plenty of sportz to watch this weekend. How to watch, when to watch and where to watch can all be found in our pandemic sportz guide below.
No league has ever been more back than the Bundesliga, which definitely exists. I even bet on a team called Bayern Munich a few weeks ago and won that bet and the last soccer game I watched might have been a game of FIFA between a couple of buddies. There are eight Bundesliga games scheduled for Saturday and Sunday, and you'll be able to watch six of them (all times ET):
FS1 - Bayer Leverkusen vs. Bayern Munich, Saturday, 9:30 a.m.
FS2 - RB Leipzig vs. SC Paderborn, Saturday, 9:30 a.m.
FS2 - Borussia Dortmund vs. Herta BSC, Saturday, 12:30 p.m.
FS1 - Werder Bremen vs. VfL Wolfsburg, Sunday, 7:30 a.m.
FS1 - FC Union Berlin vs. FC Schalke 04, Sunday, 9:30 a.m.
FS1 - FC Augsburg vs. 1. FC Köln, Sunday, 12 p.m.
Man, what a slate of fixtures!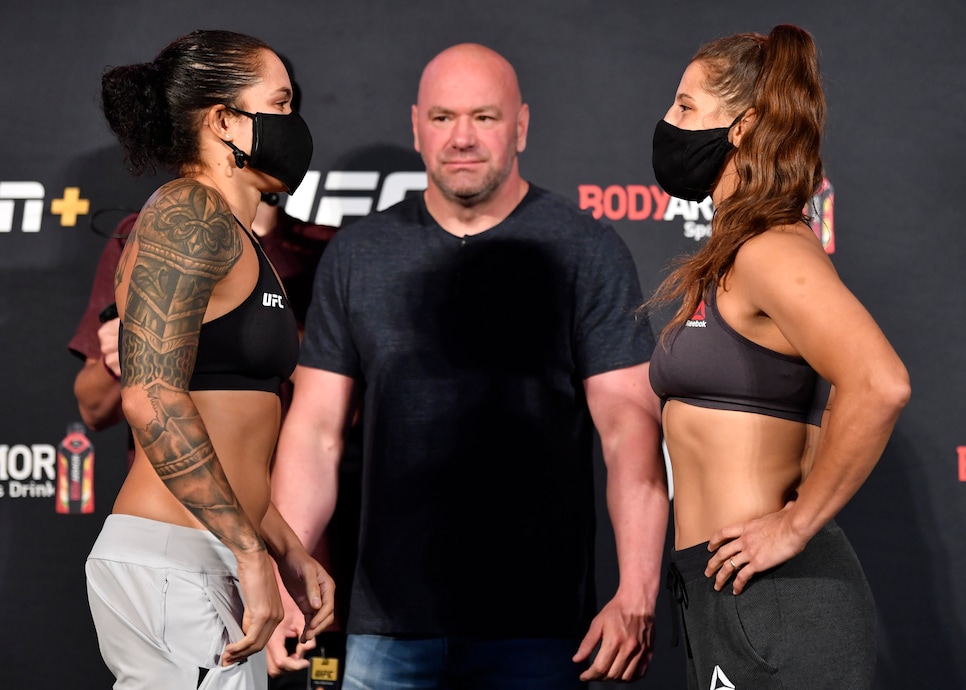 I'm no UFC expert, but I certainly love a high-profile fight night. I don't think this Saturday night can be categorized as "high-profile," but even I, a UFC noob, have heard of one of the fighters in the main event. Amanda Nunes and her 19-4-0 record takes on Felicia Spencer, who will enter the octagon looking to improve upon her record of 8-1-0. Nunes, a -625 favorite, has won her last 10 fights, including a TKO of Ronda Rousey back in December of 2016 and a TKO of Holly Holm last July. Talk about a resume. The event will take place at the UFC APEX Facility in Las Vegas on Saturday, with the early prelims beginning at 6 p.m. ET on ESPN and ESPN+. The main card will begin at 10 p.m. ET and it is a pay-per view event on ESPN+.
Watching this requires a few steps, but since I have personal experience I feel comfortable explaining it. Step 1: download the DraftKings app. Step 2: if you already have the DK app, make sure it's updated. Step 3: click on "Moscow Liga Pro." Step 4: Bet on a completely random name that ends in "-ov." Step 5: click the green arrows next to the match you bet on. Step 6: click "watch live." Step 7: Watch two guys play ping pong in an odd, curtained-off setting. Step 8: come to the realization that I just got you to bet on and watch ping pong. You can thank me later, or reference me at your first gamblers anonymous meeting.
Nascar Cup Series - Folds of Honor QuikTrip 500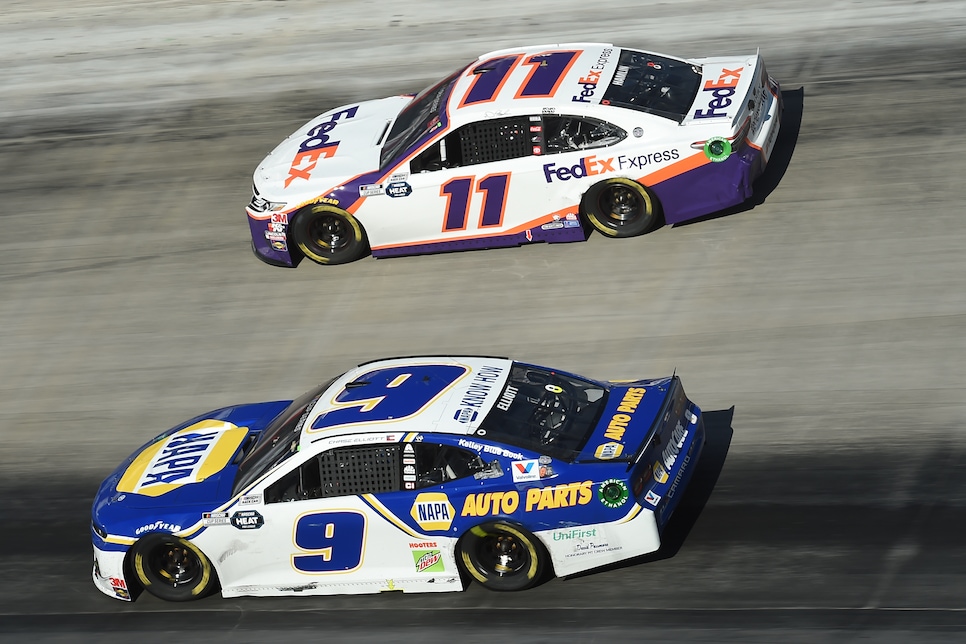 I'm not even going to feign interest or knowledge about turnin' left. All I'll say is the Folds of Honor QuikTrip 500 at the Atlanta Motor Speedway starts at noon on FOX on Sunday. My money's on (checks notes) Denny Hamlin at +1200.
I'll be honest, I cannot get into Korean Baseball. People on the internet are trying to force it soooo hard and they still can't get me to watch. But with the way the MLB negotiations are going, it may be the only baseball option we have until next year. With that said, here are the games you can watch this weekend. Hell, maybe even I'll watch one:
ESPN - LG Twins vs. Kiwoom Heroes, Saturday, 4 a.m. ET
ESPN - LG Twins vs. Kiwoom Heroes, Sunday, 1 a.m. ET
Oh goddddd yes. Two words: Strike derby. 8 pros. 2 minutes to bowl as many strikes as possible. Need we say more? 7 p.m. on FOX PBA Saturday night. See you then.