Henni & Hally Can't Quit Golf
Henrik Stenson explains how one good shot can be enough to pull him out of the doldrums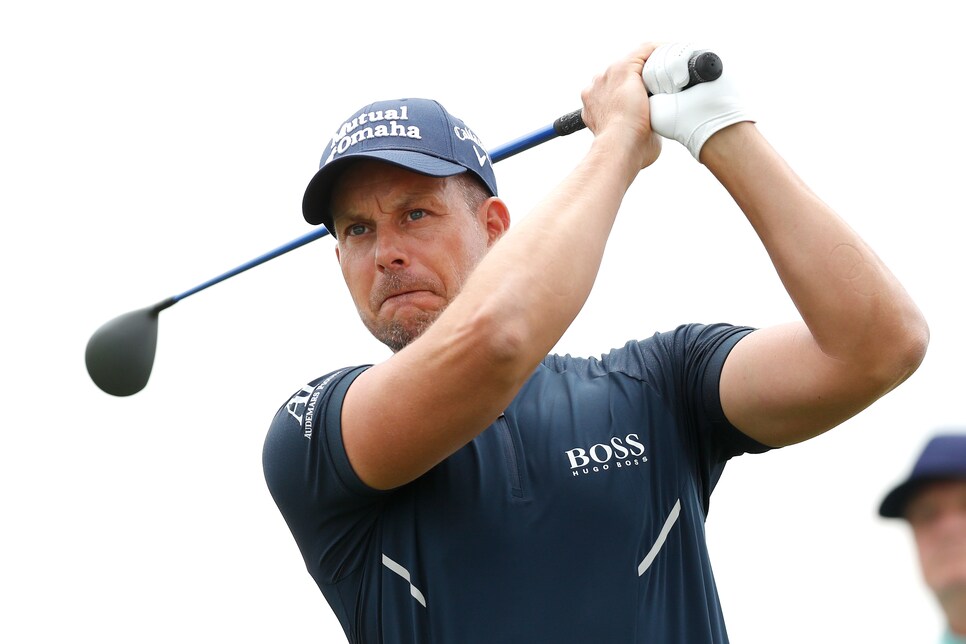 Henrik Stenson has been playing competitive golf for 33 years. With a career that long, it's easy to assume the Swedish pro has been unwavering in his devotion to the game. But Stenson says that hasn't been the case.
On this week's Henni & Hally Can't Quit Golf, hosts Henni Koyack and Hally Leadbetter welcome Stenson as a guest to discuss sticking with professional golf despite— as the podcast's name suggests —low moments that cause you to question your path.
"It evolves," Stenson said of his relationship to the game. "Once it becomes your profession, I guess it changes. Then it's not all about playing when you like to play. You still have to put the hours in and work hard at your game even at times when maybe you'd like to do something else."
Koyack and Leadbetter know this feeling well: When you turn professional, a sport that was once a hobby transforms into an obligation. You can't just put it on pause when you don't feel like playing. Plus, it can be difficult to play consistent golf when there are other things going on in your life. According to Leadbetter, talking with playing partners during tournaments helped distract her from off-course anxieties. She recalls a tale about Annika Sorenstam, who would allegedly plan the "perfect bank robbery" with her caddie to deflect thoughts about her impending divorce.
Stenson's been through a wide range of emotions when it comes to his game. But according to the 2016 Champion Golfer of the Year, you learn to accept those peaks and valleys the longer your career goes.
"I've had a professional career over a couple of decades. You're always going to go through some good times, some bad times, some good seasons, some bad seasons," said Stenson. "(In) 2001, the second part of that year was really tough. I really lost my way with my game and had to work hard for a couple of years to get it back. There were certainly times where I felt not too far away from giving up, but I guess I'm not a quitter. Here we are sitting 20 years later."
Stenson says it's the little things that keep him coming back. Even one good shot can provide the Swede the motivation he needs after struggling through a round.
"You know this game. You make a good swing on 17 and you hit the 5-iron to five feet to make a birdie. That's all you're thinking about when you're in the restaurant afterwards or when you're driving home from that round."