Don't let the humility of Henrik Stenson fool you. The man is on a mission.
In an odd sense, that score is mildly disappointing. Stenson posted a 29 on the front nine, followed by a birdie at the 10th, a missed six-foot birdie attempt on the 11th and another birdie on the par-4 12th. With East Lake playing as a par 70 this week, the 59 watch was on as Stenson journeyed to the 13th tee.
Alas, the wheels came off on the final six holes for the Swede, with a bogey at the 17th and disappointing five on the par-5 15th, which was the easiest hole on the scorecard for the field.
Still, Stenson put himself in position to recapture the Tour Championship crown and FedEx Cup, both which he won at East Lake in 2013.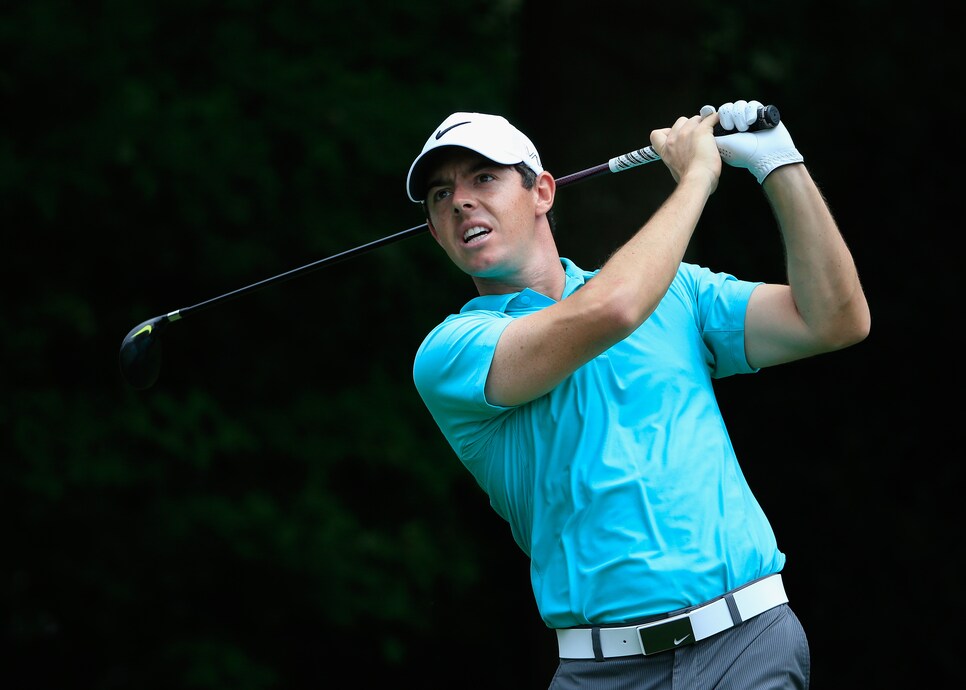 Also in prime real estate after Round 1 is Rory McIlroy. You may remember him, don't you, the guy who grabbed the claret jug and Wanamaker Trophy last summer? Despite winning two tournaments and spending most of the year as the No. 1 ranked player in the world, Rory has been a forgotten man in 2015 thanks to the performances of a certain Texan and Aussie.
McIlroy appears to have shaken off the rust from his mid-summer absence, converting six birdies on his way to a 66. What's encouraging for the 26-year-old is not necessarily his score but how he went about it. McIlroy, notoriously wild off the tee, found the fairway on 11 of 14 holes in Atlanta.
The same could not be said for Jason Day.
At the start, it looked like another blowout was afoot, as Day birdied his first three holes. A wayward drive on the fifth, however, lead to a triple-bogey, and Day failed to find a rhythm with the big stick the rest of the afternoon on his way to a one-under mark.
The score proves that Day, in fact, is not a robot. Although the argument could be made that only Day could have a bad round and still shoot under-par.
The third member of golf's noted triumvirate, Jordan Spieth, turned in a workman-like 68. Like Day, Spieth struggled with the driver on Thursday, finding the rough half the time. But his iron play, while far from pin-seeking, put him in position to avoid big numbers.
All of this is moot, however, if Stenson continues to make the flag stick his dance partner. Nearly all of his birdies on Thursday were putts within 10 feet.
"So I still have one more chance and it shouldn't be too hard to wipe the floor with these guys, right?" Stenson said earlier this week, in an perceived facetious manner.
After Round 1 at the Tour Championship, perhaps that tone was misinterpreted.