The Loop
Henrik Stenson dishes on his equipment -- how often he tinkers, and why he relies on more than numbers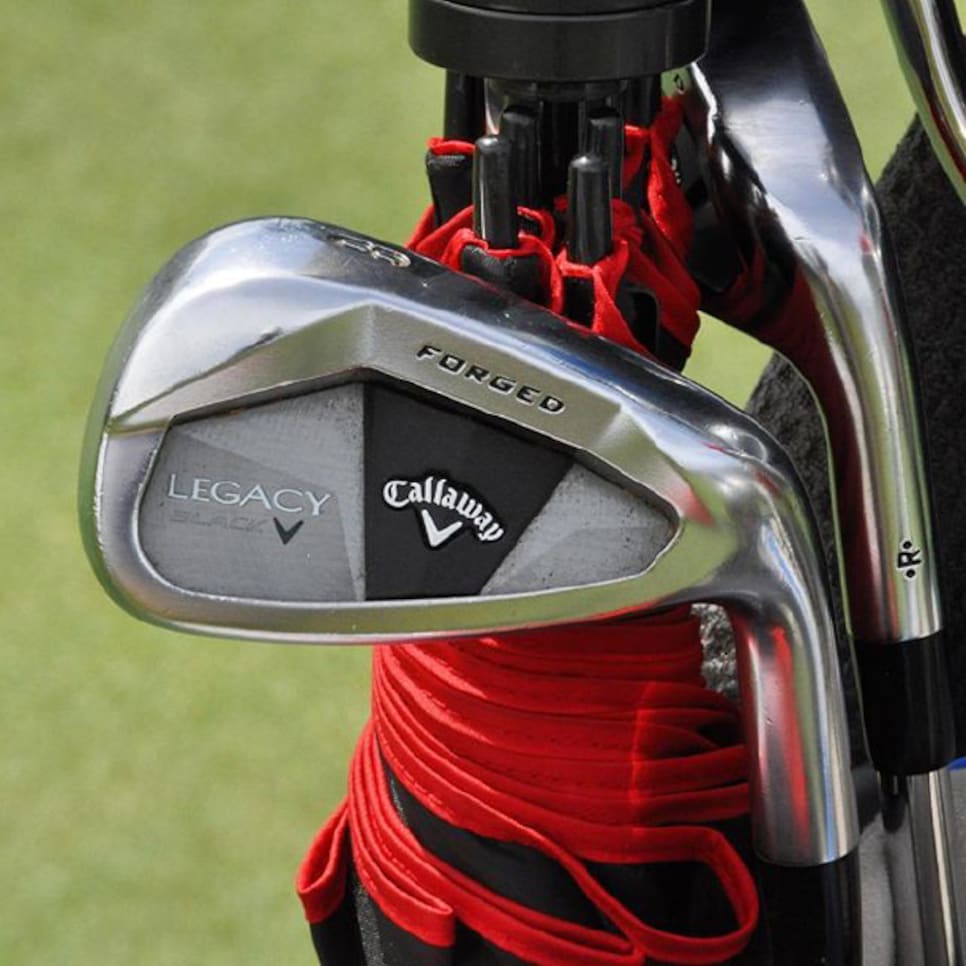 Henrik Stenson won the 145th Open Championship at Royal Troon G.C. in an epic final-round showdown with Phil Mickelson. Over the 72 holes Stenson showed proficiency in all aspects of the game from tee to green and then on the putting surfaces. Golf Digest Equipment Editor E. Michael Johnson spoke with Stenson Tuesday about his thoughts regarding equipment in general and specific clubs in his bag.
How has equipment technology advanced the game since you turned pro?
Everything in the game that is technology based is getting a little bit better with each generation of clubs and balls. Where you really see the differences now is in achieving tighter dispersion and better results on off-center hits. They deviate less than before. The consistency in golf balls also is incredibly good and shafts are getting better in that area. Because of all that it's much easier these days to say, "I want to have this driver with this shaft" and what they build you is virtually the same as what you tested. Back in the day, the tolerances weren't as good and there was more variation. You'd have a company build you three drivers and you'd test them to find the best one. These adjustable systems makes testing equipment much easier. It's come a long way.
What's your testing process for new equipment and what does it take to get a new club in the bag?
Callaway normally sends me the new stuff when they have it ready and I have a look at it. It's important to me that it looks good and I really liked the look of the new XR 16 woods—the fairways and the driver. The driver I put in right away. Then during the tournaments in the Middle East I got on Trackman and validated what I had seen. I'm a "if it's not broke, don't fix it" guy. So it's a pretty good testament to these clubs that I swapped two of my three woods so soon.
When considering a switch do you rely heavily on the numbers or is it more the ball flight and what you're seeing and feeling?
It's definitely a combination. If you only go with one of them then it's likely you're going to miss out on something. As a pro you are used to seeing a certain ball flight and you want to see a certain ball flight. The shots and how they react in wind and so on. If your eye doesn't match up with what it feels like then it could be a tough transition, even if the numbers are telling you it's better. I went back to my old 3-wood even though the numbers were better with the new one. I just wanted to play the old one. So you want to have the facts but need to include feel and look as well.
A great week putting at Troon. Tell me about your putter. Are you one to tinker with putters or do you find one and stay with it?
I've gone both ways over the years. The most important thing is that you have a putter that you feel is easy to line up and looks and feels good. All that builds confidence, which you need on the greens. My Odyssey White Hot XG #7H has the old insert on it, and it has a big topline and some lines that seem to square the club to the target. It's a square look and I like that. I have played some Ping Anser models and I liked them as well, but this seems to line it up really well. I've had this one more or less for two years now. When the time is right I'm open to testing, but you have to give yourself enough time to find the right one. Right now I'm pretty happy with what I have.
You have some mainstays in your bag, including the Callaway Legacy Black irons. That model is relatively forgiving as opposed to a muscle back blade. What attracted you to them?
You've got the forgiveness, but at address it looks like a traditional blade. They're thicker on the bottom and have a bit more forgiveness to them. I just think you don't need to make the game harder than it is. I know professionals can make the game look easy at times, but it's still a game of small margins and if the technology can help you save a few yards on your miss, it's definitely worth it. That's why I put them in play. I'm already on my fourth set of these.
Is it difficult to stick with clubs for a period of time given all the new introductions and the tour vans out there every week? How do you avoid that temptation?
I'm not one that changes just to change. If I want to find something then I'll go through a process and if I find it worthwhile, then I'll test it out and see. But with playing so many tournaments there isn't a huge off-season for testing. But every now and then I'll put something new in.
Was there a moment early on when you first started playing that you saw the benefits of equipment technology?
When I started playing it was 1988 and some of my first woods were persimmon woods. And then I saw one that I really, really, liked but then there was a new metal wood that came out. I tried them out side by side. I hit a lovely drive with the persimmon wood and it kind of bounced into the fence at the back of my driving range. Then I smacked one with the metal club and it flew straight into the trees over the fence. I thought this persimmon wood looks pretty, but it's outdated and I need to go with the metal wood. Good choice.