The Loop
He Wants The Ball In The Hole Quicker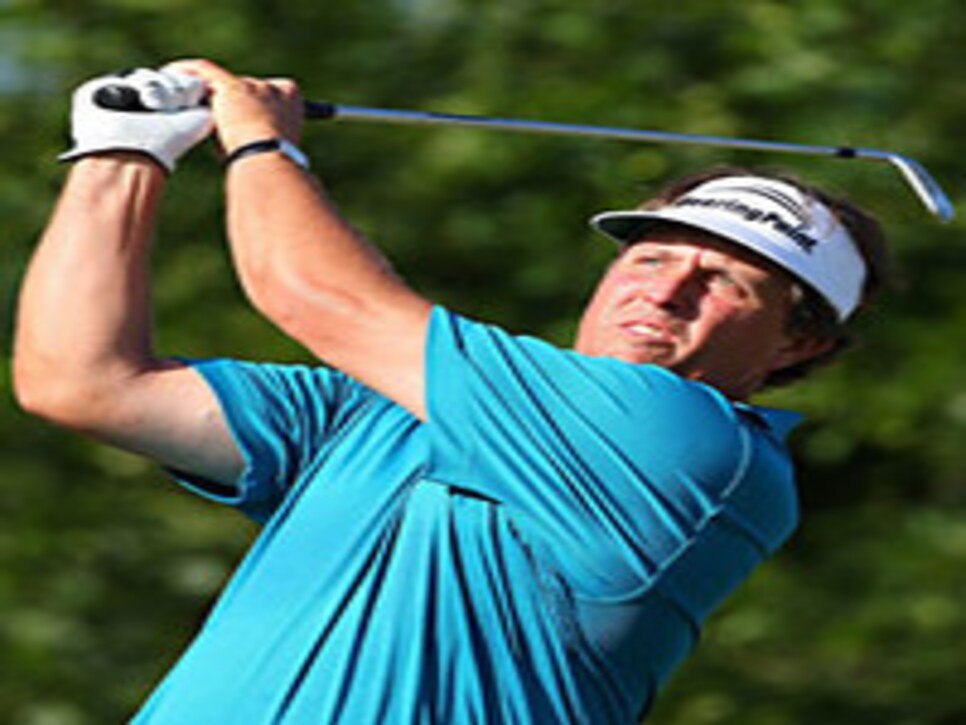 TULSA, Okla -- Phil Mickelson bounced back from Thursday's opening-round 73 with a 69. He made nine pars and five birdies, and managed to break par despite hitting only 3 of 14 fairways in regulation.
"I just feel like I'm leaving four, five shots out there," he said. "Missed a four-foot eagle putt and didn't get any momentum. On the back side, I made some putts. I'm not disappointed."
Mickelson made a good save for bogey on his final hole -- the par-4 ninth, after his third shot rolled off the front of the green.
"I'll definitely take that," said Mickelson. "I didn't want to finish with a double bogey".
For Mickelson, the big news is that he is playing without pain in his left hand.
"This is the first week that I just feel terrific," he said. "I haven't had any problems, haven't even thought about it. Last week was the first time I hadn't had to numb it up. It feels great. I'm excited about playing golf, I just want to get the ball in the hole a little quicker."
Most improved: U.S. Open champion Angel Cabrera rebounded from an opening-round 11-over-par 81 to shoot 70 on Friday. It wasn't hard to figure out why: On Thursday, he made a 10 at the 200-yard par-3 sixth hole, finding water and out of bounds. On Friday, he parred the hole.
(Photo: Stuart Franklin/Getty Images)**