126. Hazeltine National Golf Club
Robert Trent Jones (1962)
Hazeltine might be the most controversial championship course of the modern era, designed by Robert Trent Jones for former USGA president Totten Heffelfinger, who used his considerable clout to bring the 1966 U.S. Women's Open and 1970 U.S. Open to the then-very immature layout. Criticisms were so extreme that Trent Jones spent the next two decades remodeling it, straightening doglegs, relocating holes and rebuilding greens. In the past two decades his younger son, Rees Jones, assumed the reconstruction, with even greater success—and today the layout is more Rees than Trent. Hazeltine hosted the 2009 PGA and 2016 Ryder Cup, the latter a bright spot for the American team, which perhaps is why the PGA of America has already awarded the 2028 Ryder Cup to this Minnesota site.
100 Greatest/Second 100 Greatest History: Ranked on America's 100 Greatest: 1966 through 2016. Second 100 Greatest: 2017 to current. Highest ranking: Forth 10, 1969-1970. Previous ranking: 122.
Watch Golf Digest's latest "Every Hole At" course videos below:
Panelist comments, Hazeltine National Golf Club:
The back nine has a number of interesting holes that contribute to both variety and shot values. The sharp dog-leg left, downhill 10th hole is a great challenge and requires specific considerations and options on both the tee shot and the approach shot. The par-3 13th may require a driver off the tee, and the par 5 15th may require three drivers! Both excellent holes, with a strong emphasis on length.
I like the way they're now using a graduated rough around the greens and bunkers. This must be very well received by their members. The primary rough around the majority of the course is still incredibly long and thick.
Overall it's a hard course to score on, fun to play as the best players in the world play there every few years. I view the changes they're making to beautify the property very favorably.
A few aesthetically strong holes near the water, but the rest was not that appealing. I felt there was a lot of repetition in long par 4s that didn't alter the use of landforms. The ninth and 18th holes, and the eighth and 17th holes, both seemed similar.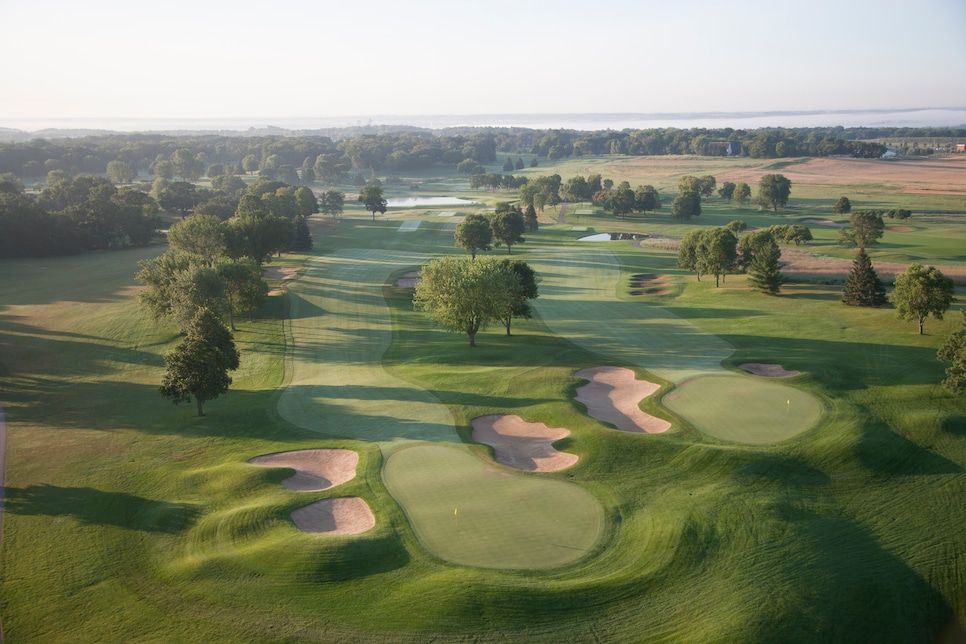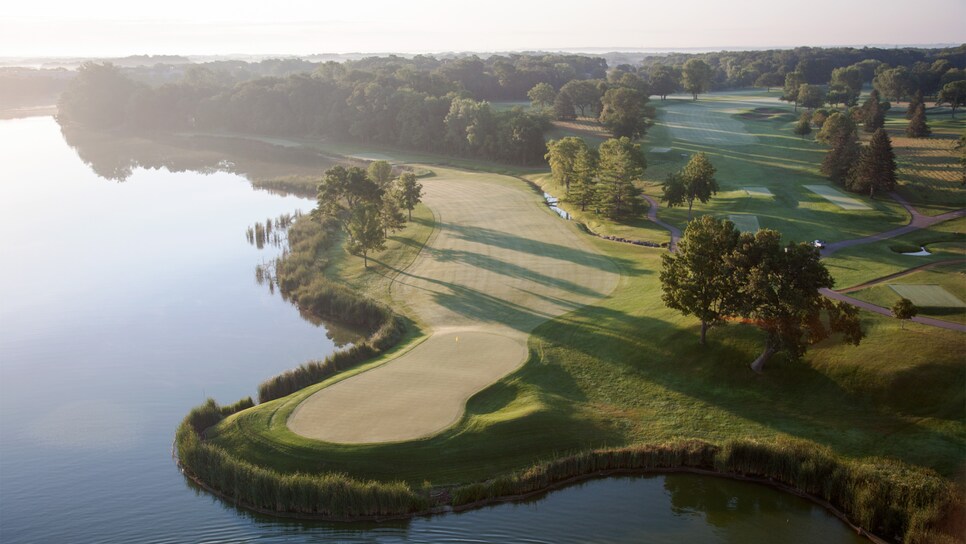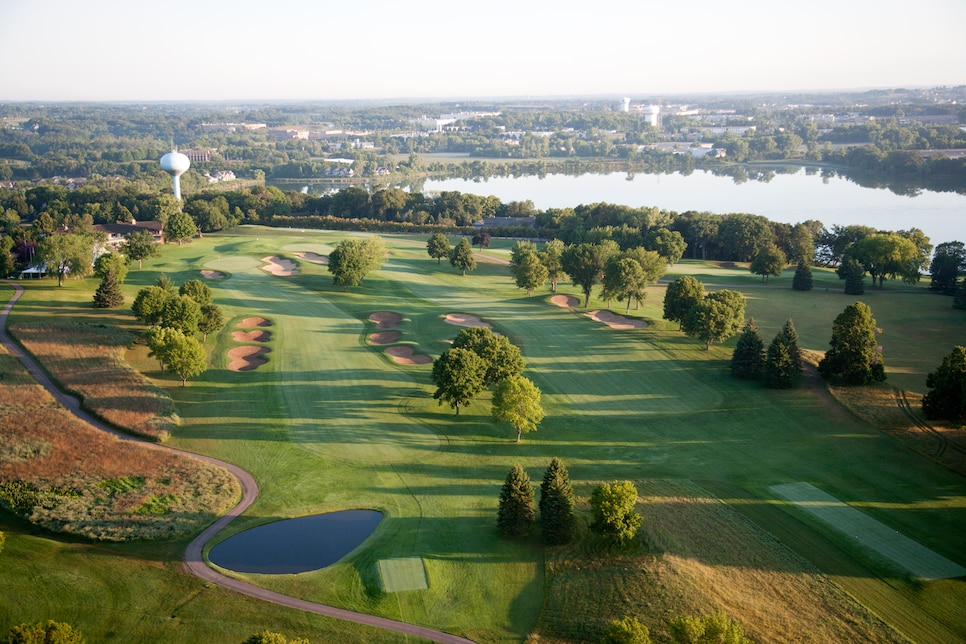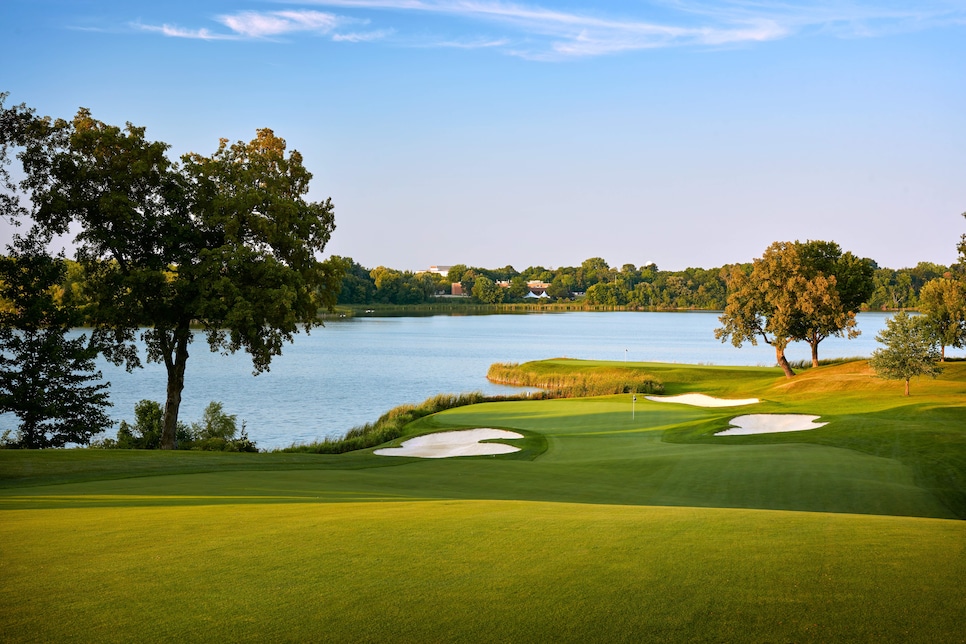 Courtesy of PGA of America, Gary Kellner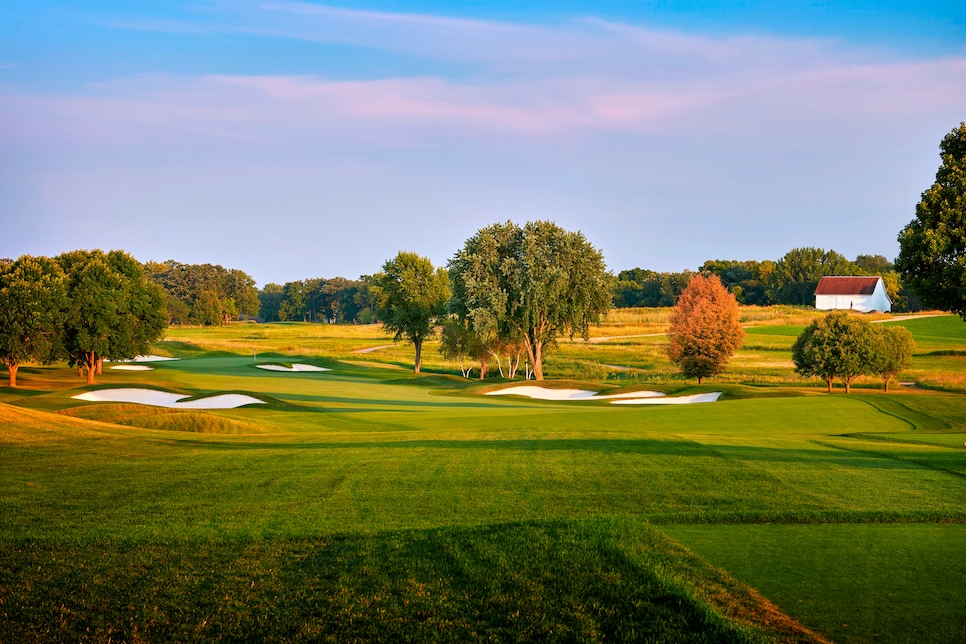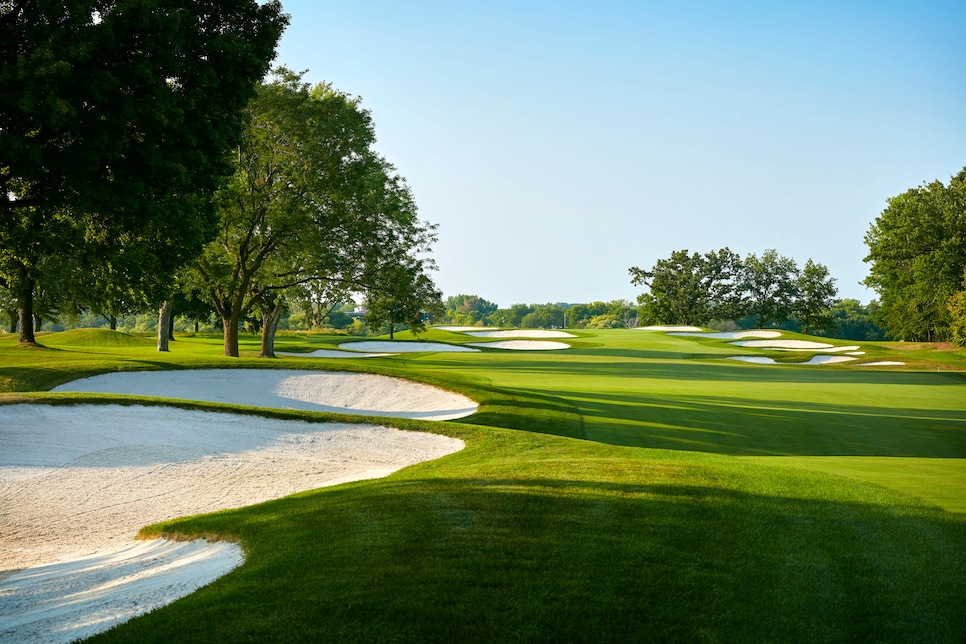 Courtesy of PGA of America, Gary Kellner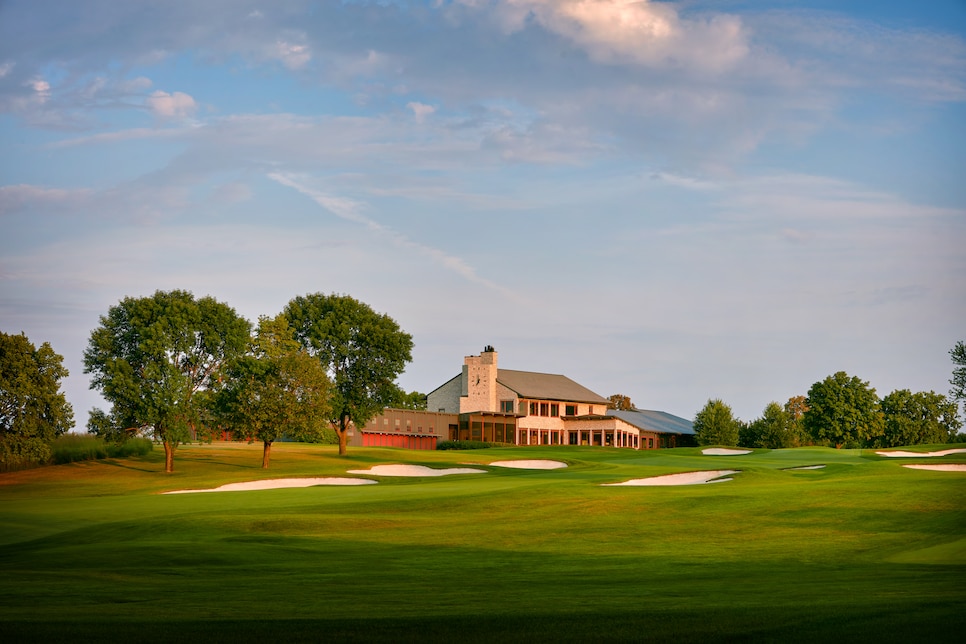 Courtesy of PGA of America, Gary Kellner