The Loop
Haydn Porteous' maiden major appearance gets even stranger on Saturday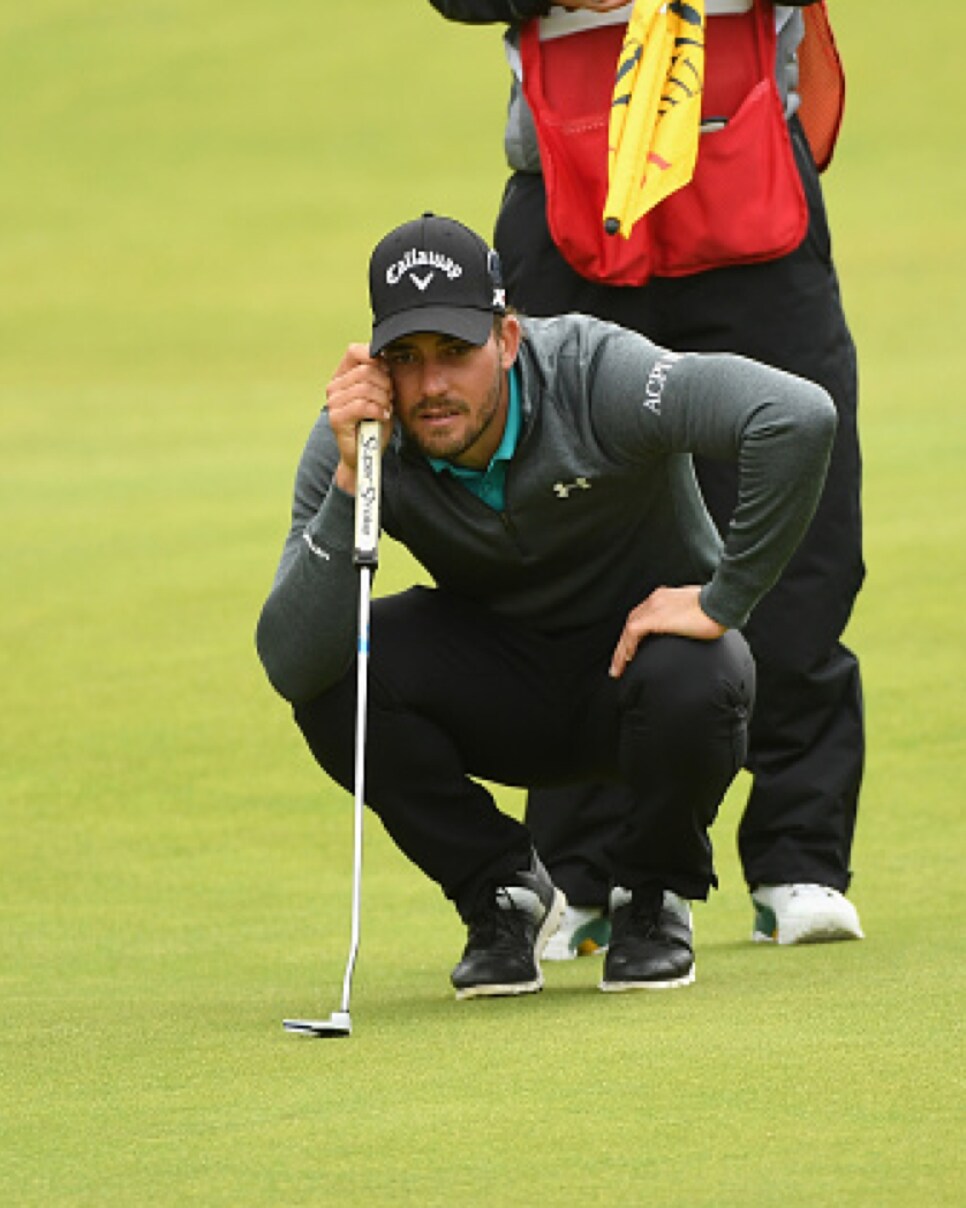 TROON, Scotland -- No matter what happened this week, Haydn Porteous' maiden major appearance was bound to be memorable. But it's turned into quite an unusual odyssey for the 22-year-old South African.
For starters, Porteous fired a 30 on his first nine at an Open on Thursday to briefly take sole possession of the lead. He came back to reality with a 40 on the back nine, but still, a solid start.
Playing in the last tee time on Friday meant playing in the worst of the weather. Porteous, who picked up his first European Tour title earlier in the year at the Joburg Open, shot 38-38, including a disappointing bogey-double bogey finish. At four over through 36 holes, he got a reprieve when that became the cut line late in the round.
Then came Saturday. Porteous teed off less than 12 hours after finishing his second round. And he teed off alone. Well, sort of.
With an odd number of players making the cut, Porteous was paired with a marker, Royal Troon head pro Kieron Stevenson. Kieron doesn't have quite the history of taking down big-name pros like Augusta National member/legend Jeff Knox, but he's got an impressive resume of his own having also worked at Oakmont and Turnberry.
In any event, the two flew around Royal Troon in Saturday morning's chilly, breezy conditions ("It was great fun," Stevenson said."). Once again, Porteous climbed the leader board -- some 50 spots, in fact -- after birdies at 16 and 17 got him to five under on the day and back into red numbers for the week. And then 18 happened. Again.
Porteous made his second double bogey on the closing hole in a span of about 15 hours.
"Yeah, it had left a bit of a sour taste in my mouth," said Porteous, who is five over on the 18th hole through three rounds. "But you can't base the whole round over one golf shot."
Porteous settled for a 68 and a much later tee time on Sunday. Oh, and one more opportunity to do something else he'll always remember.
"You know, it was just an awesome experience to be here during the weekend and an experience I'll never forget," he said. "So, let's just hope for a decent round tomorrow and hopefully I can move my way even more up that scoreboard."