The Loop
Have we got a golf-course house for new Los Angeles CC member, Clippers owner
One of the newest members of the Los Angeles Country Club is former Microsoft CEO Steve Ballmer, who recently bought the Los Angeles Clippers basketball team. Paid $2 billion for it, too.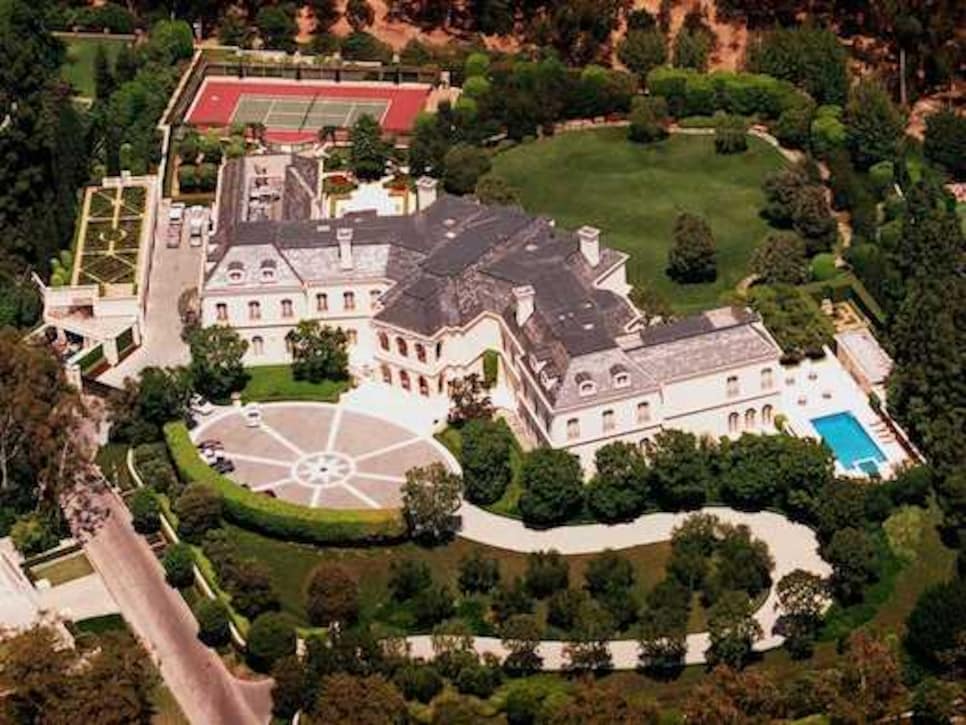 Presumably he will now be in the market for a house. Anyone willing to pay $2 billion for a team with an all-time winning percentage of .383 that never in its 44-year history has made it beyond the conference playoff semifinals, well, have we got a deal for him. At Los Angeles CC, too. Would give him a front-row seat to the U.S. Open in 2023.
The Manor, as the 56,500-square foot home is known, is adjacent to the 14th fairway of the North Course at LACC and is privately being shopped for $150 million, Forbes reported. The Manor is the monstrosity that television mogul Aaron Spelling built in 1988 on property on which Bing Crosby and his family once lived, though Crosby was never permitted to join because of the club's aversion to entertainment-industry types (not an issue for Ballmer; few over the years have ever considered the Clippers entertaining).
The house is owned by Petra Ecclestone, daughter of Formula One billionaire Bernie Ecclestone. It is larger than the White House and features 14 bedrooms and 27 bathrooms. Incidentally, it is just down the street from the Playboy Mansion, which is adjacent to the 13th green of the North Course.
Ballmer reportedly is worth upwards of $20 billion and is an avid golfer, who has memberships at two Seattle-area clubs — Seattle Golf Club and Overlake Golf and Country Club.
How avid? He played 18 rounds in April alone, though apparently he has curtailed his golf since buying the Clippers at the end of May. He posted seven scores in June, eight in July and only four in August, according to the GHIN.com, the USGA's handicap site.